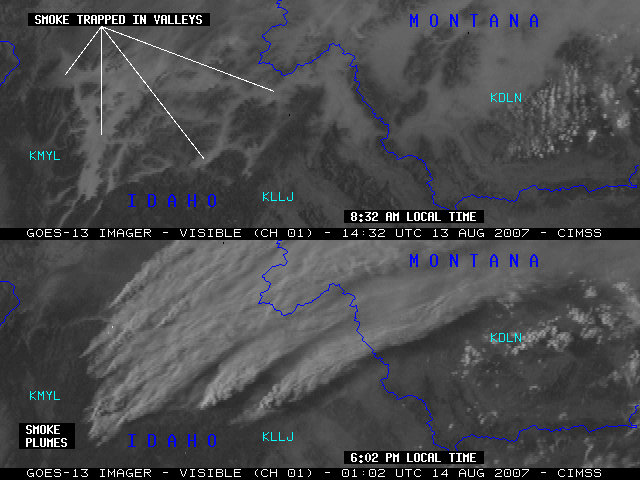 Large wildfires continued to burn out of control in parts of Idaho and Montana (NOAA HMS product) on 13 August 2007. GOES-13 visible imagery (above; Java animation) showed smoke (from the previous day of burning) that was trapped in the valleys during the morning hours…with a transition to rapid smoke plume growth as southwesterly boundary layer winds increased and new fire activity flared up during the afternoon and evening hours.
GOES-12 visible imagery (below; Java animation) showed that smoke from previous days of burning had been transported as far eastward as Wisconsin and the western Great Lakes region on 13 August.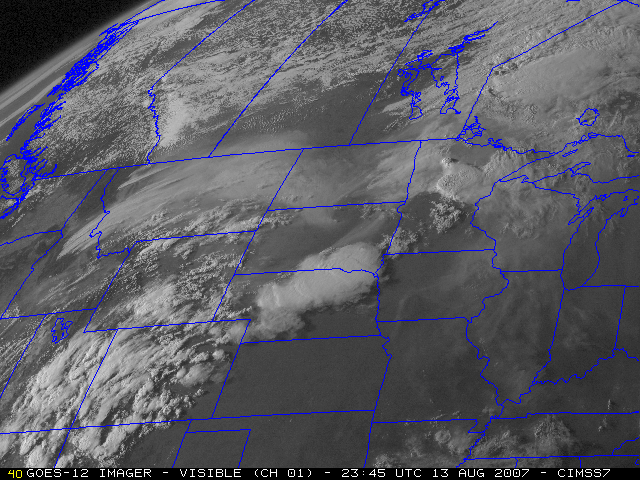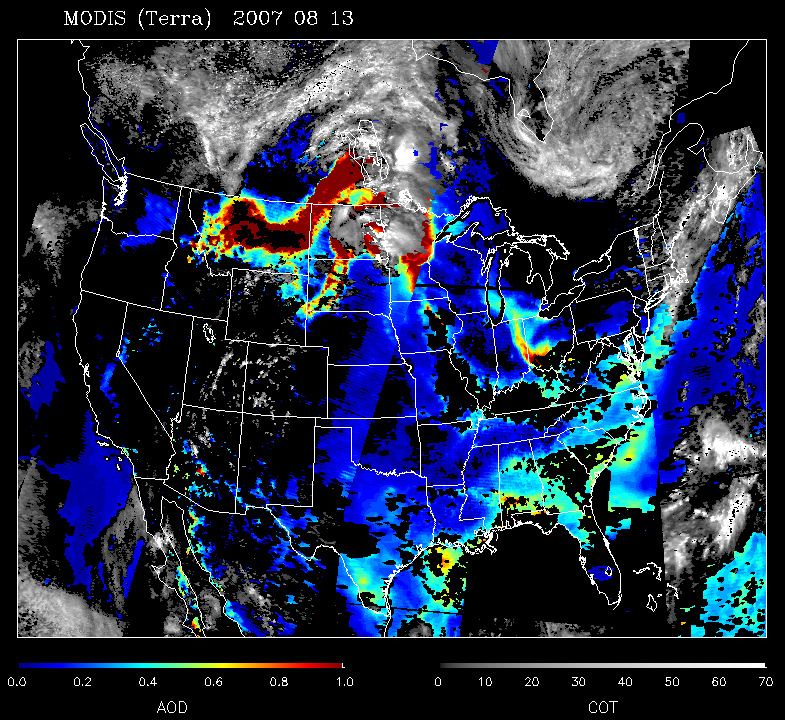 The extent of the eastward transport of smoke was confirmed using the MODIS Aerosol Optical Depth (AOD) product (above), with the thick smoke exhibiting high AOD values of 0.7 to 1.0 (orange to red enhancement).
MODIS true color imagery (below) showed a closer view of the smoke (hazy areas) that was drifting over Wisconsin and surrounding states during the early afternoon hours — and the IDEA aerosol trajectory forecast suggested a continuation of smoke transport aloft across the the Upper Midwest and Great Lakes regions .
The thick smoke aloft was responsible for creating a colorful (albeit somewhat muted) sunset — the photo below was taken in Middleton, Wisconsin, looking west, around 7:45 PM local time.