EWS-G1 (Electro-optical Infrared Weather System Geostationary) is a U.S. Space Force mission. Images are now available on the UW/SSEC geo-browser. Full Disk images are obtained every 30 minutes. An EWS-G1 "quick-guide (pdf)".
The above animation shows the 5 spectral bands on the EWS-G1 imager. There is one visible band and four infrared bands.
This multi-panel image shows all the 5 bands at one given time (and showing full disk images).
A loop of all five spectral bands.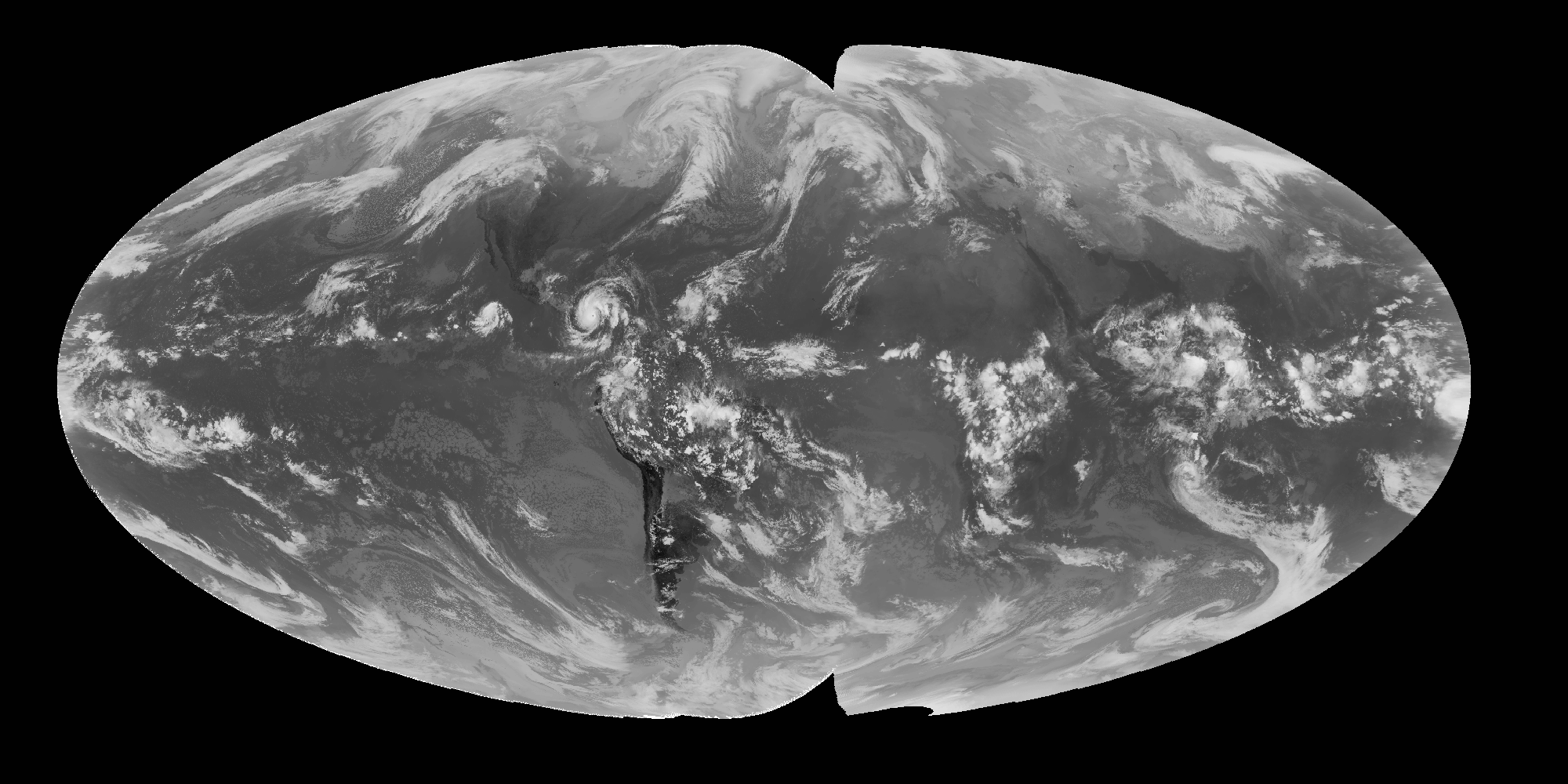 The EWS-G1 was formerly NOAA's GOES-13. Contact the UW/SSEC Satellite Data Services for information of data access / subscription, if more than the posted near realtime imagery are needed.