Early on June 10th, 2021 there was a solar eclipse for the northern portions of the globe. This was not a total, but annular (or "ring") solar eclipse. Satellite instruments, such as NOAA's ABI on GOES-16 (East) can monitor the shadow of the moon as it falls on the Earth. There are several recent examples from December 2020 (South America), June 2020 (southern Asia), December 2019 (central Pacific), July 2019 (southern hemisphere), January 2019 (Asia) and August 2017 (central US).
GOES ABI
The shadow cast on the Earth could be seen from NOAA's GOES-16 (East) ABI. This included both the visible and near-infrared spectral bands, and the ABI band 7 (at 3.9 micrometers).
There are other similar loops are posted on many web pages, such as this one from UW/SSEC. This page is a collection of those links.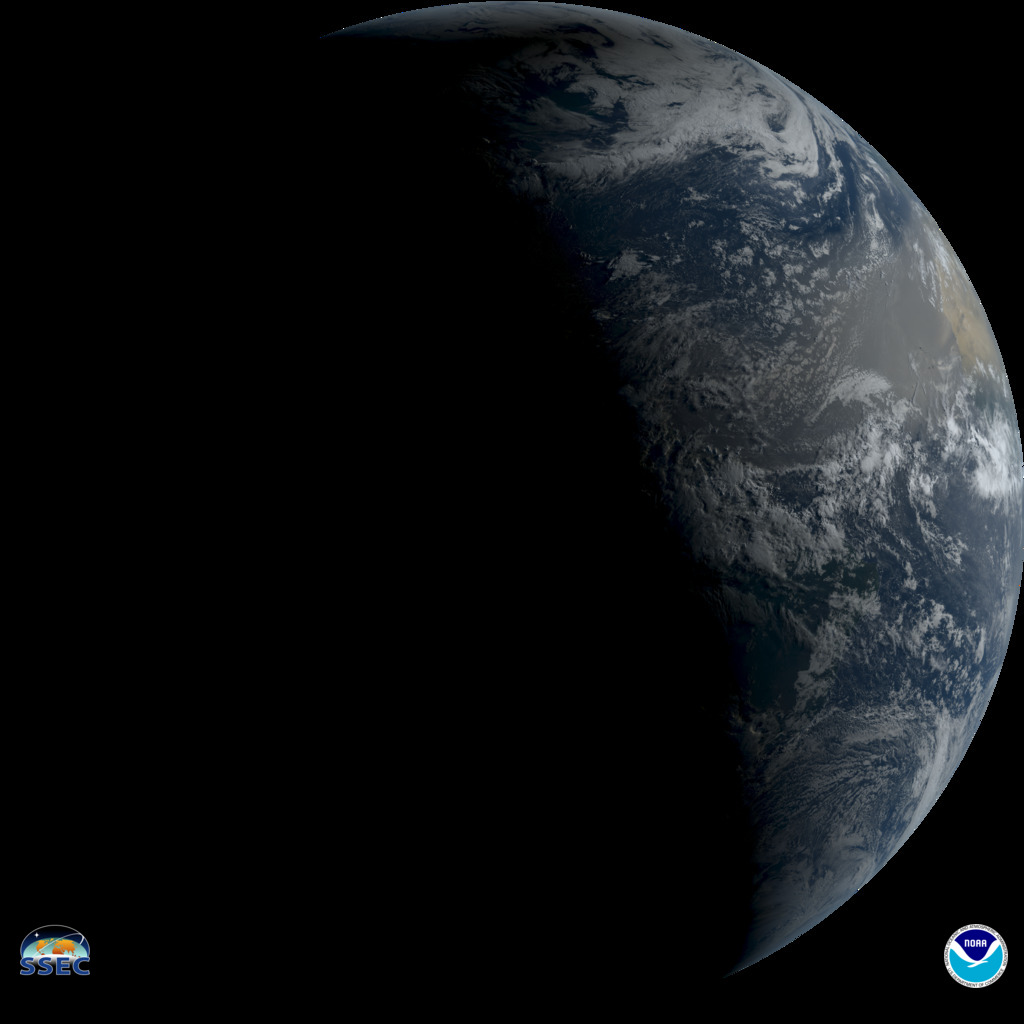 A larger image of the GOES-16 10 UTC Full Disk composite shown above.
A more zoomed in GOES-17 view.
The same loop as above, but as an animated gif. Thanks to Scott.
Japan's AHI
While it's subtle, the shadow could also be seen in Japan's AHI.
HEO (highly elliptical orbit)
A satellite was recently launched by Russia into a highly elliptical orbit (Molniya). The satellite (Arctica) is in a commissioning phase, but some imagery from the 10-band imager of the eclipse shadow was released.
Ground-based Image
Background
Credits
NOAA GOES-16 ABI data are via the University of Wisconsin-Madison SSEC Satellite Data Services. Thanks Scott Bachmeier, CIMSS for the AWIPS animation.