Imagery from the NOAA/CIMSS Volcanic Monitoring website (link) shows derived Ash loading (above) from the 3 November eruption of Karymsky on the Kamchatka peninsula. The website identified an eruption beginning around 0720 UTC, with an obvious eruptive plume by 0740 UTC. In addition to Ash Loading, shown above, Ash Height (click here for an 8-h mp4 animation) was also derived; a still image from 1110 UTC, below, shows two separate plumes, one around 6 km (indicated by the white arrow), one closer to 10-12 km (indicated by the magenta arrow).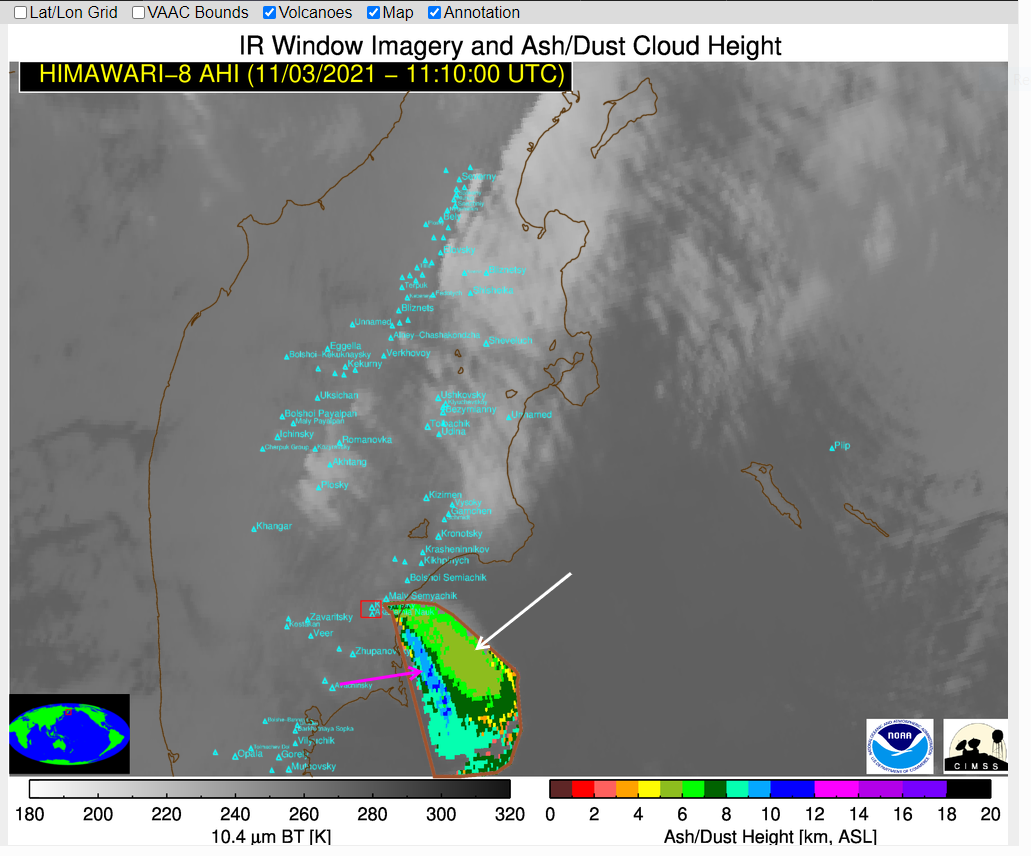 In addition to quantitative estimates of ash, Himawari-8 (and GOES-R and GK2A) channels can be combined in RGBs to highlight qualitatitely regions where ash is likely. The animation below (from Scott Bachmeier) shows the Ash RGB. (Click here for a Quick Guide on this RGB)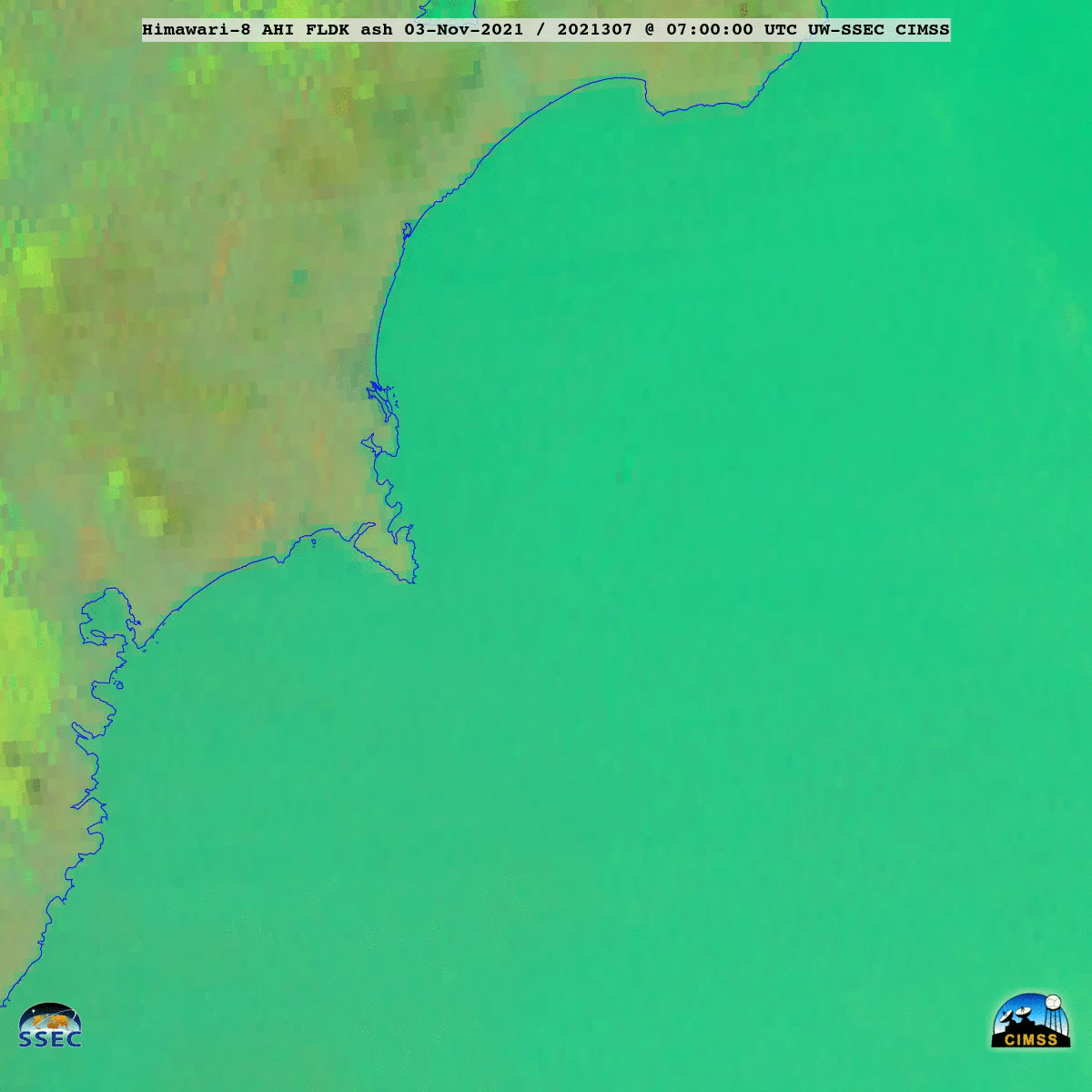 ---
A tip of the (winter) Hat to Nathan Eckstein, NWS AAWU in Anchorage, for alerting us to this event.