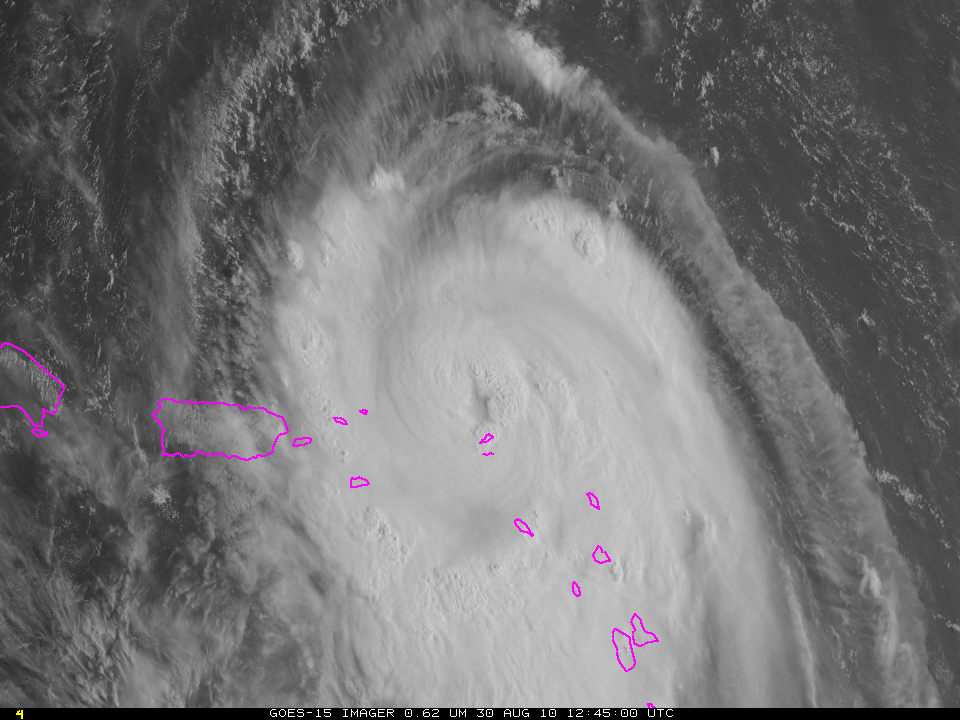 GOES-15 imagery shows the steady development of a distinct eye feature with Earl as the storm slowly moves away from the Leeward Islands. The 11 AM 30 August National Hurricane Center discussion notes peak sustained winds of 105 knots; Earl is a category 3 storm that is moving over warm water in an environment of low shear. Strengthening is forecast. Interests along the east coast of the United States and Canada should monitor the evolution of this system.
The infrared imagery shows cold cloud tops surrounding much, but not all, of the developing eye. Coldest cloud top brightness temperatures — the light purples within the greys — are values around -80 C.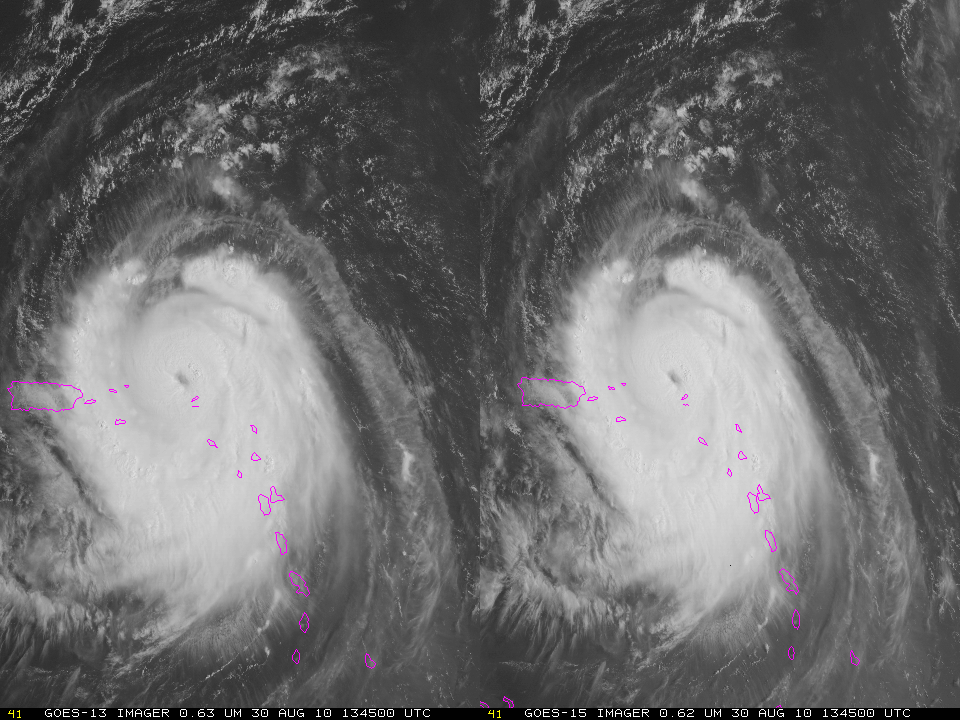 In the loop above, GOES-13 and GOES-15 imagery are combined to give a stereoscopic view of the storm, allowing a three-dimensional perspective.
A closer view of the eye of  Hurricane Earl is shown using GOES-13 0.63 µm visible images (above; also available as a QuickTime movie) — the satellite was in Rapid Scan Operations (RSO), providing images as frequently as every 5-10 minutes. Near the end of the time of the visible image animation, a comparison of 1-km resolution NOAA-15 AVHRR and 4-km resolution GOES-13 IR images (below) revealed that the coldest cloud top IR brightness temperatures were located in the northeastern quadrant of the eyewall region (as cold as -86º C on the NOAA-15 image, and -80º C on the GOES-13 image). By this time, Hurricane Earl had reached Category 4 intensity on the Saffir-Simpson Hurricane Scale.