The recent 3-day weekend was a 3-night extravaganza for Aurora enthusiasts with an active Aurora Borealis lighting up the sky for 3 nights in a row. The VIIRS (Visible Infrared Imaging Radiometer Suite) Day Night Band Sensor flying on the Suomi-NPP and NOAA-20 polar-orbiting satellites captured stunning snapshots of the celestial phenomena during each North America overpass.
Auroras are visible signatures of disturbances in Earth's magnetosphere that occur when the solar wind interacts with Earth's magnetic field during geomagnetic storms and substorms. They typically flow between 100 to 500 km above Earth's surface. Polar-orbiting satellites fly at an altitude of 824 km (512 miles) and are perfectly situated to observe and monitor the Aurora Borealis in the Northern Hemisphere or Aurora Australis in the Southern Hemisphere.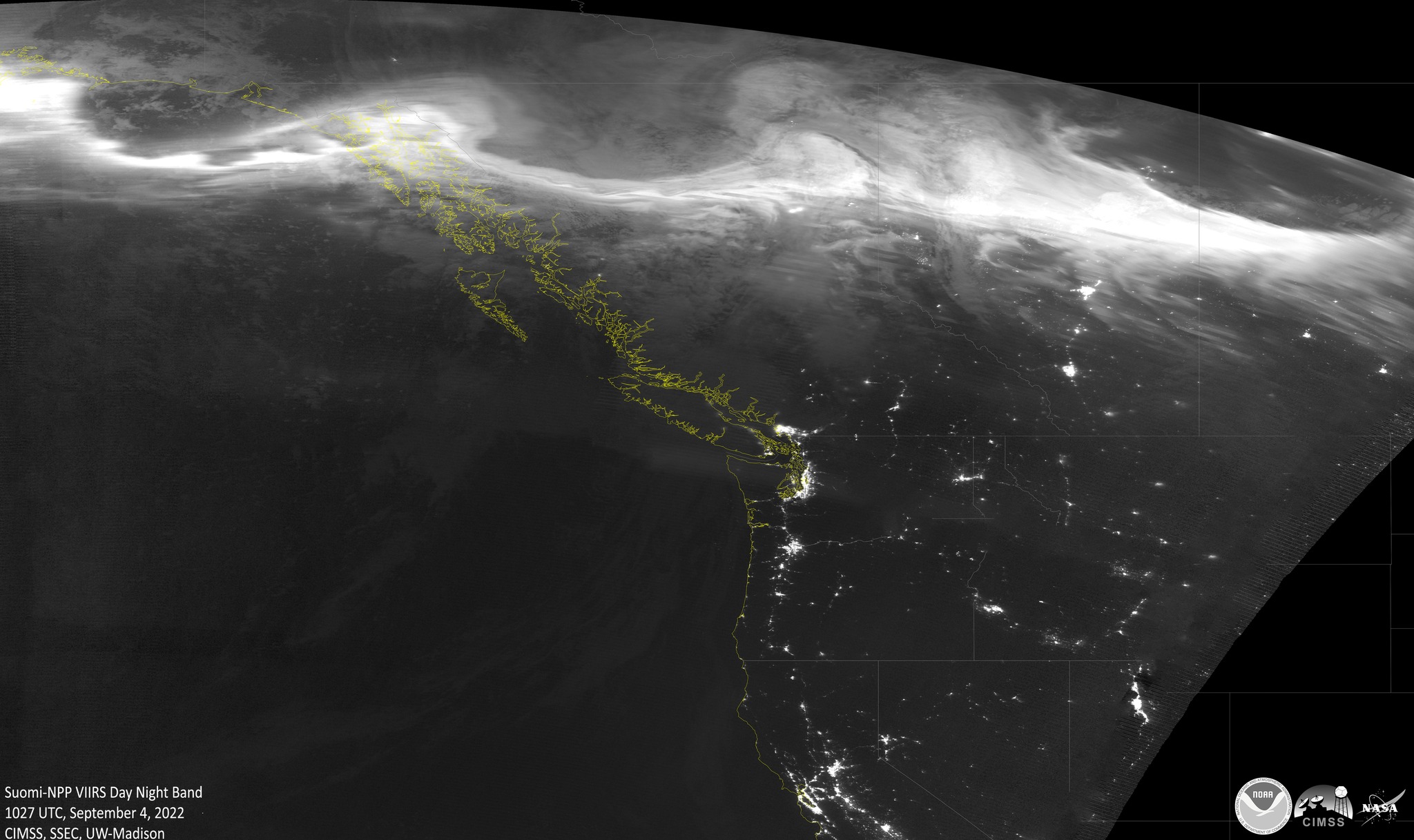 Uniquely sensitive to low levels of visible light at night, VIIRS Day Night Band is the only satellite sensor able to detect and display the Aurora. The DNB is sensitive to radiation in wavelengths between 0.5 – 0.9 µm, which covers much of the visible and some near-infrared wavelengths. The images appear monochromatic because they are a combination of all energy within the entire bandwidth, meaning we can't separate out the "green" or "red" parts of the data to see vibrant colors that citizen science photographers capture from below. Thousands of Northern Lights pictures were shared on social media over the weekend. Here are just a few …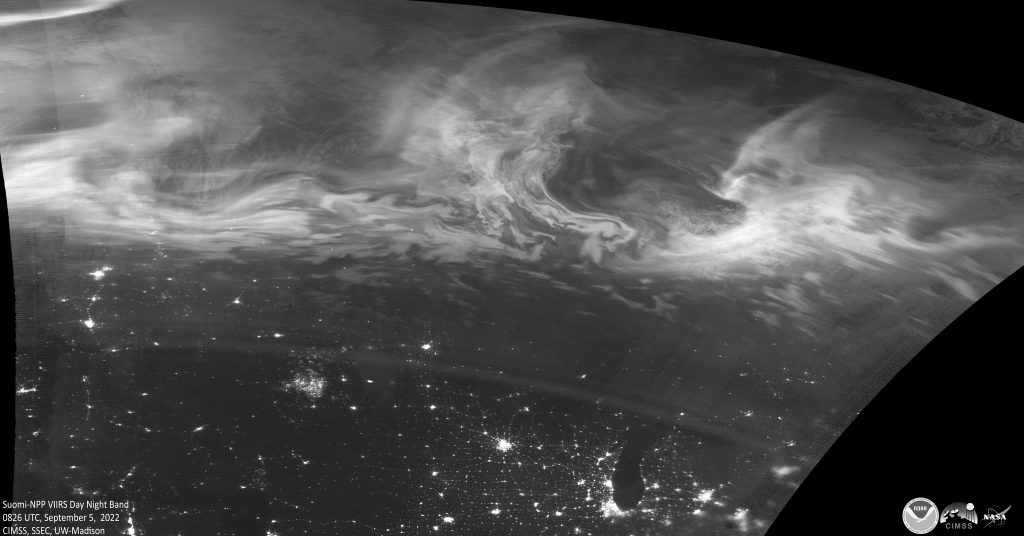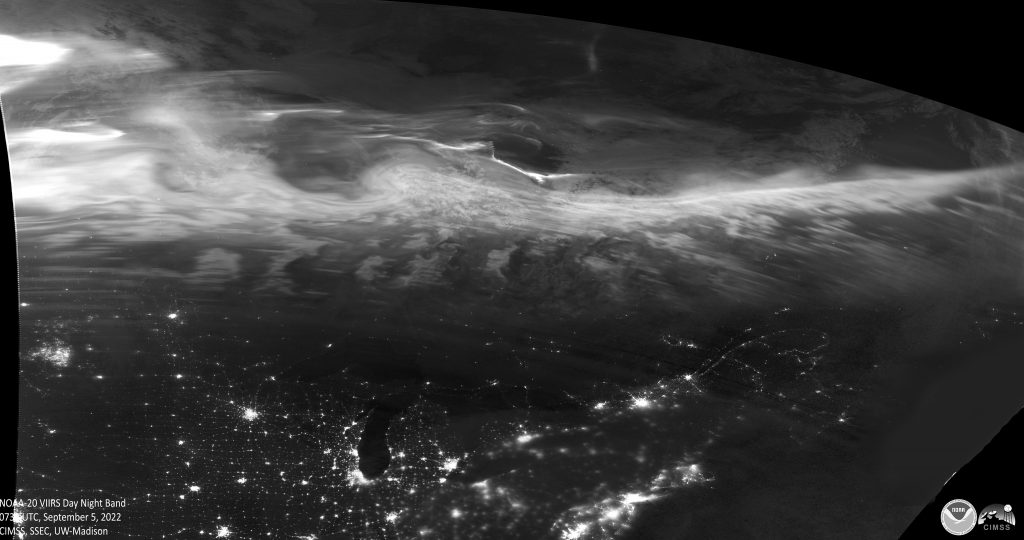 Day Night Band images from North America satellite overpasses are available via the VIIRS Imagery Viewer , a 7-day archive — refreshed daily — for all 22 VIIRS channels, usually within 60 minutes of being acquired onboard the spacecraft. Current and archived VIIRS images over the continental USA are also available on the VIIRS TODAY website. As future JPSS VIIRS satellites join the fleet, that data will also be available on these sites.
Of note: the JPSS-2 (NOAA-21) satellite is scheduled for launch on November 1st, 2022.