Hurricane Dean becomes a Category 5 storm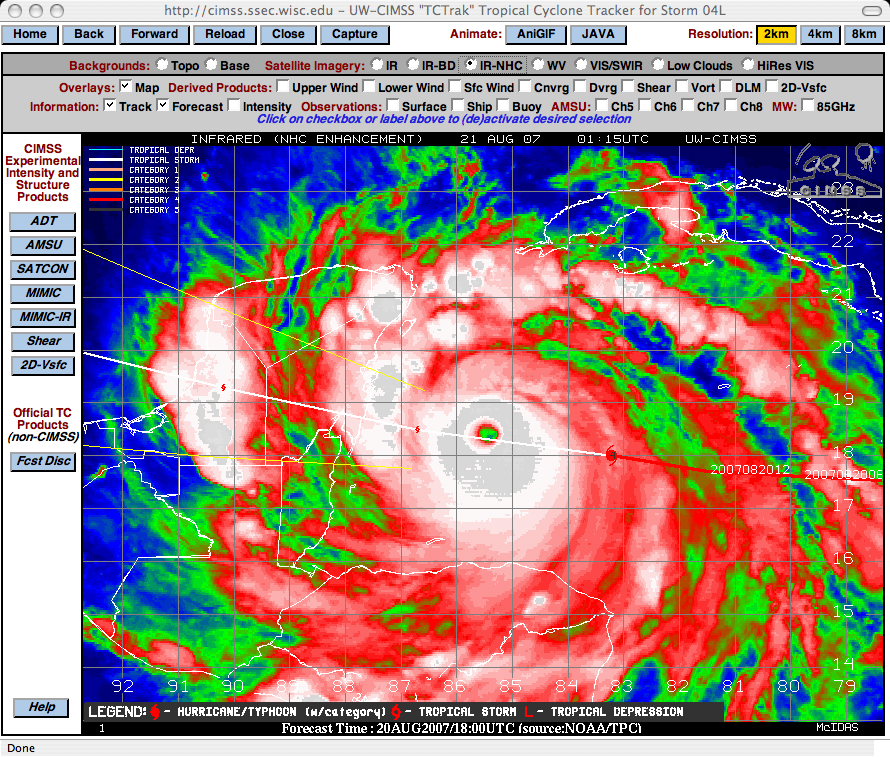 The GOES-12 IR image (above) and the SSM/I 85GHz brightness temperature image (below) from the CIMSS Tropical Cyclones site show Hurricane Dean shortly after it was upgraded to Category 5 intensity late in the day on 20 August 2007, with surface winds estimated to be about 160 mph. Dean is the first Category 5 storm in the Atlantic basin since Hurricane Wilma in October 2005.
Note the double eyewall structure indicated on the SSM/I image below.