Hurricane Dean approaches Jamaica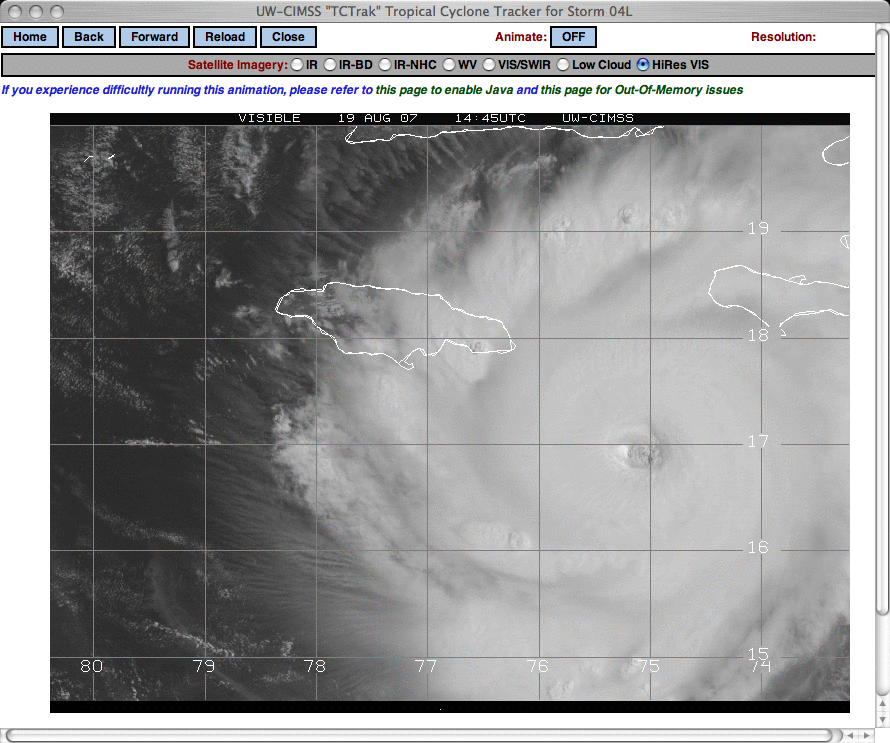 An animation of GOES-12 visible images from the CIMSS Tropical Cyclones site (above) shows that the northern eyewall of Hurricane Dean (rated Category 4, with maximum sustained winds of 145 mph) was affecting the southwestern portion of Jamaica on 19 August 2007. A visible image from NOAA-18 (below) gives a closer view, with some hints of mesovortex structure within the eye region.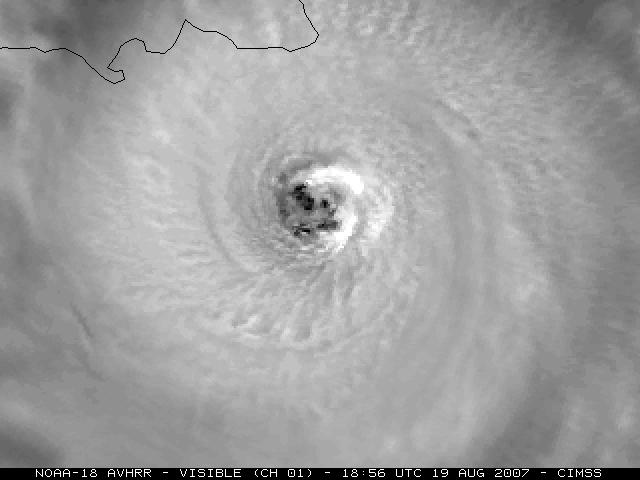 The NOAA-18 AMSU-B Channel 16 (89 GHz) image (below) revealed a concentric eyewall structure at 16:55 UTC, and aircraft reconnaissance indicated that the strongest winds were associated with the outer eyewall.