The tropical disturbance (formerly 95W) in the western Pacific south of Guam (discussed here) has strengthened and become the second western Pacific named storm of the year: Malakas. The storm is about halfway between the islands of Guam and New Guinea. The side-by-side imagery above, showing Himawari Band 3 and Band 8 imagery (courtesy JMA), shows deep convection near the center of the storm that was at fairly low latitudes: around 6o N at 0600 UTC on 8 April, the times of the imagery above. In addition, the storm is far from dry air. A 24-hour animation of the Band 3 (0.64 µm)/Band 13 (10.41 µm) sandwich product on 7 April 2022 below, taken from this site (see this blog post), shows the rotation of the system and the abundance of convection at the center.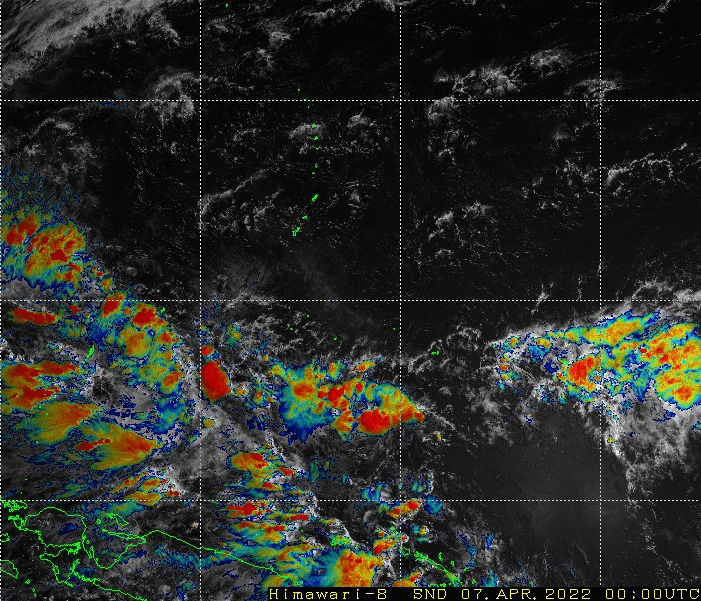 ---
The forecast at 1200 UTC on 8 April from the Joint Typhoon Warning Center take this strengthening storm northwest, between Guam and Yap.
---
Imagery from the SSEC/CIMSS Tropical Weather website, below, shows the storm in a region of low shear. An excellent ASCAT overpass at 1126 UTC on 8 April 2022 showed a closed-off center.