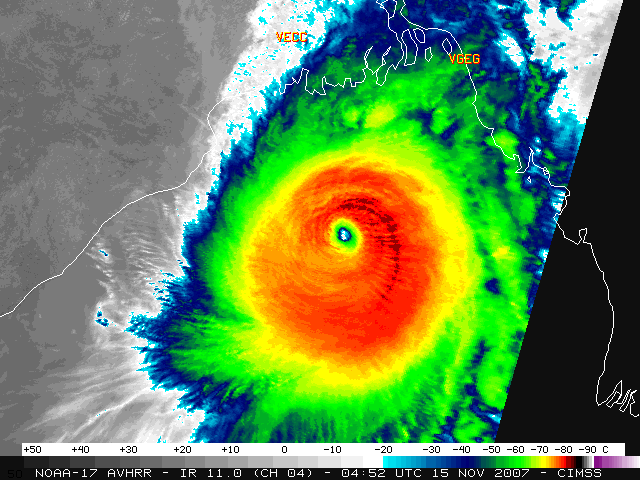 A NOAA-17 InfraRed (IR) image (above) depicted a well-defined eye and eyewall structure associated with Category 4 Cyclone Sidr while it was located over the Bay of Bengal on 15 November 2007. The CIMSS Advanced Dvorak Technique (ADT) intensity estimate around that time was 146 knots.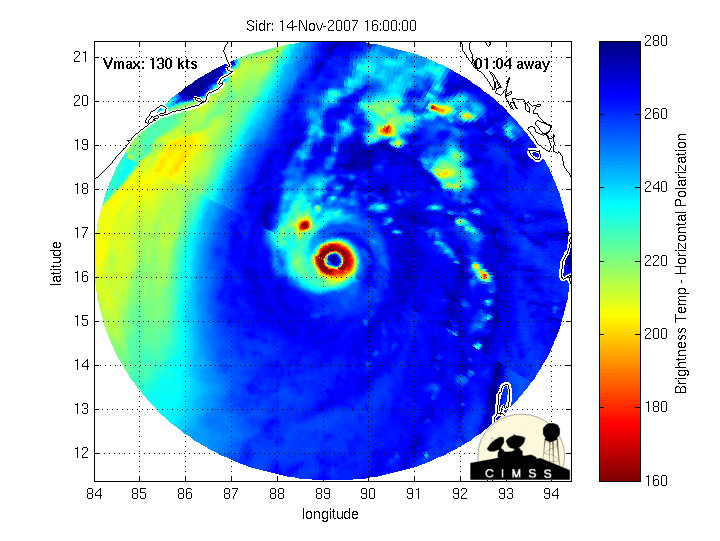 Animations of the Morphed Integrated Microwave Imagery at CIMSS (MIMIC) (above) showed Cyclone Sidr as it approached the coast of Bangladesh. This CIMSS MIMIC product was also featured on The Weather Channel by their tropical weather expert Dr. Steve Lyons (below).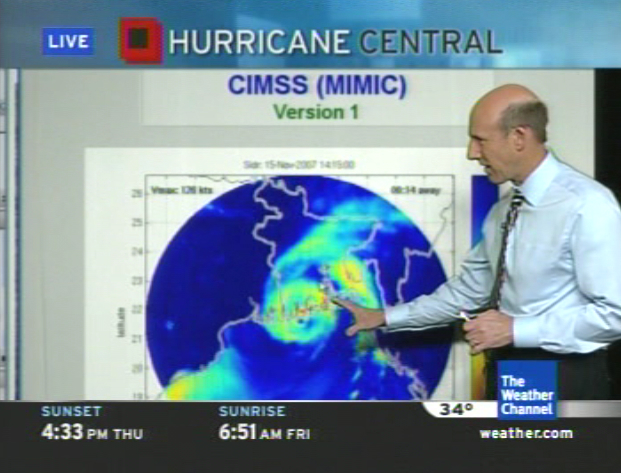 Meteosat-7 IR images (below) indicated that Cyclone Sidr made landfall around 14:00 UTC between Calcutta, India (station identifier VECC) and Chittagong, Bangladesh (station identifier VGEG). Media reports suggest that the death toll in Bangladesh resulting from Cyclone Sidr is now greater than 3100 people.