Canadian wildfire smoke dips into United States again
The Canadian wildfire season has been off to an early start since the beginning of May, impacting air quality in parts of the United States since mid-May. Now, smoke from Quebec fires is back and affecting areas of the U.S. again, transporting as far south as Tennessee and Missouri. Air quality alerts have been issued across the Great Lakes area, including most of Wisconsin northern New York, as well as parts of Minnesota and Illinois.
The Canadian Wildland Fire Information System provides maps of recent fire data, including active fires and affected area estimates.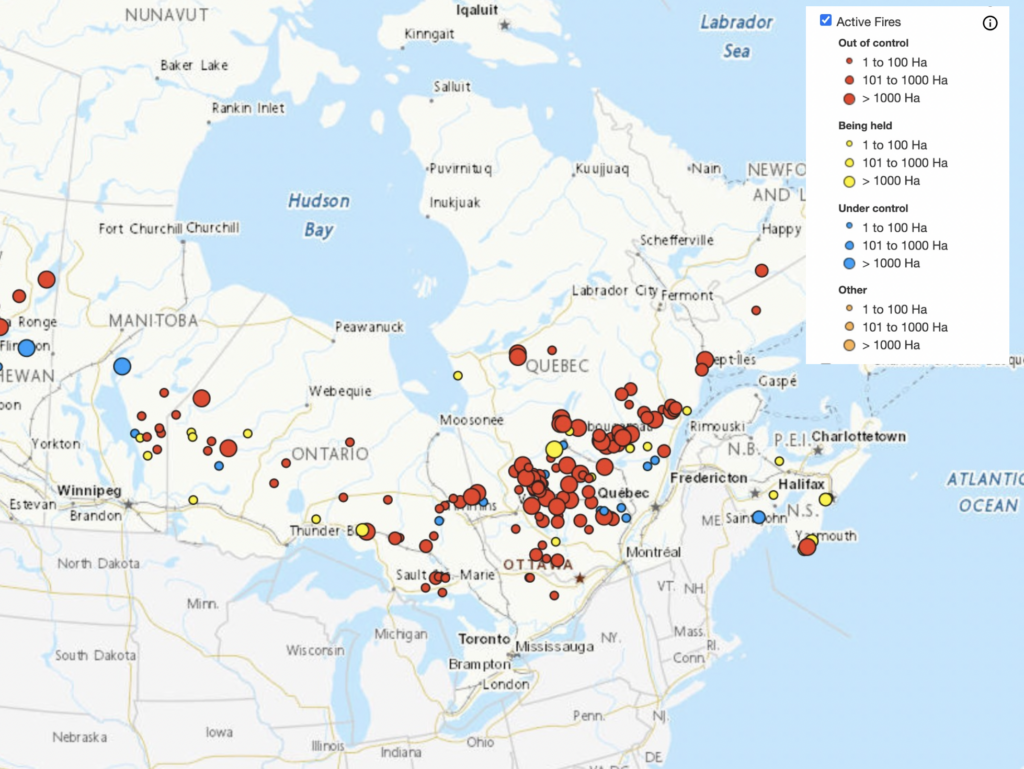 The CSPP Geosphere site offers quick and accessible true-color images of the wildfire smoke.
You can also combine fire scenes and true-color imagery using RealEarth, which allows you to display more than one data product simultaneously. RealEarth also archives a few days of data (depending on the product), so users can create animations over more than one day.
The 2023 fire season has only just begun in North America, and dry conditions are the primary reason for these early season Canadian wildfires.