Typhoon Mawar moves through the Rota Channel
Typhoon Mawar wobbled north during the day on 24 May and moved through the Rota channel between the islands of Guam to the south and Rota to the north, as shown in the animation of Himawari-9 Target Sector Band 3 (Visible, 0.64 µm) imagery above. The track path from the Joint Typhoon Warning Center, below, shows the 0900 UTC position just north of Ritidian Point on Guam. Typhoon conditions are widespread over Guam however with widespread heavy rain, winds and lightning.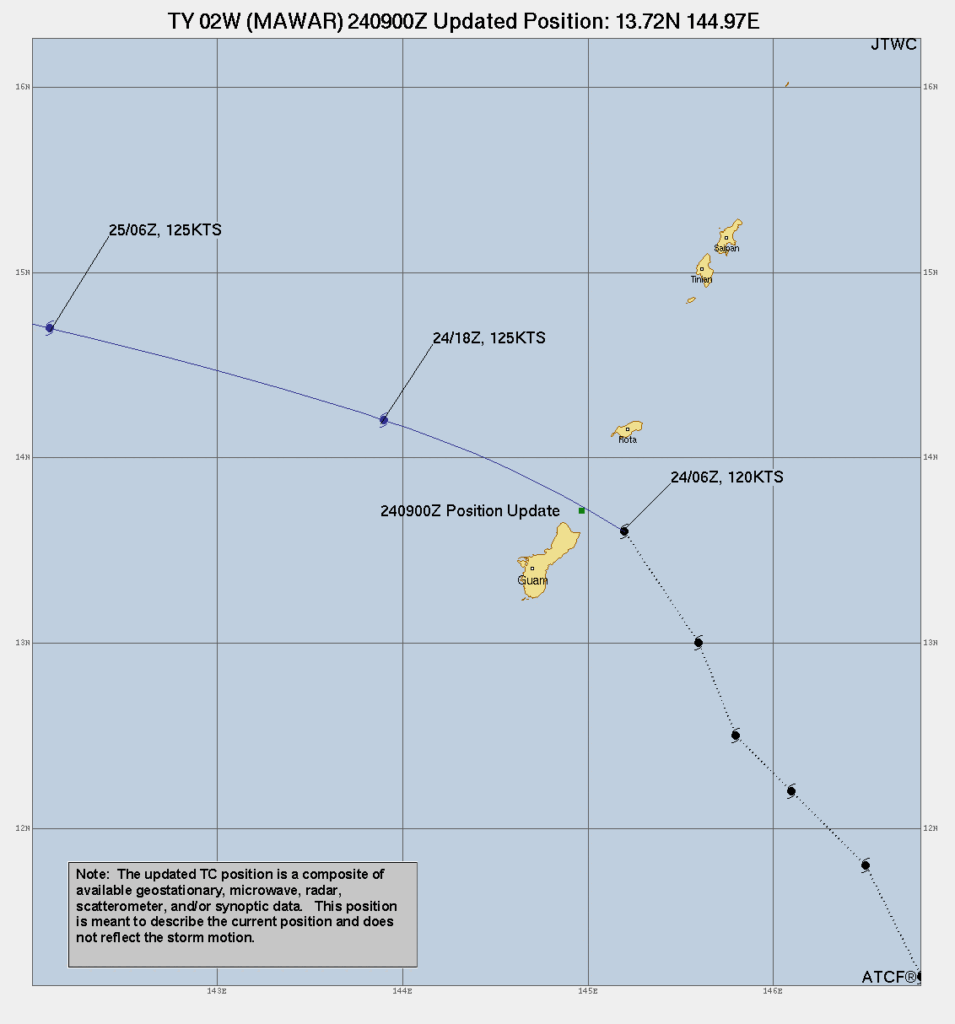 Waves at the Ritidian Buoy exceeded 28 feet in height!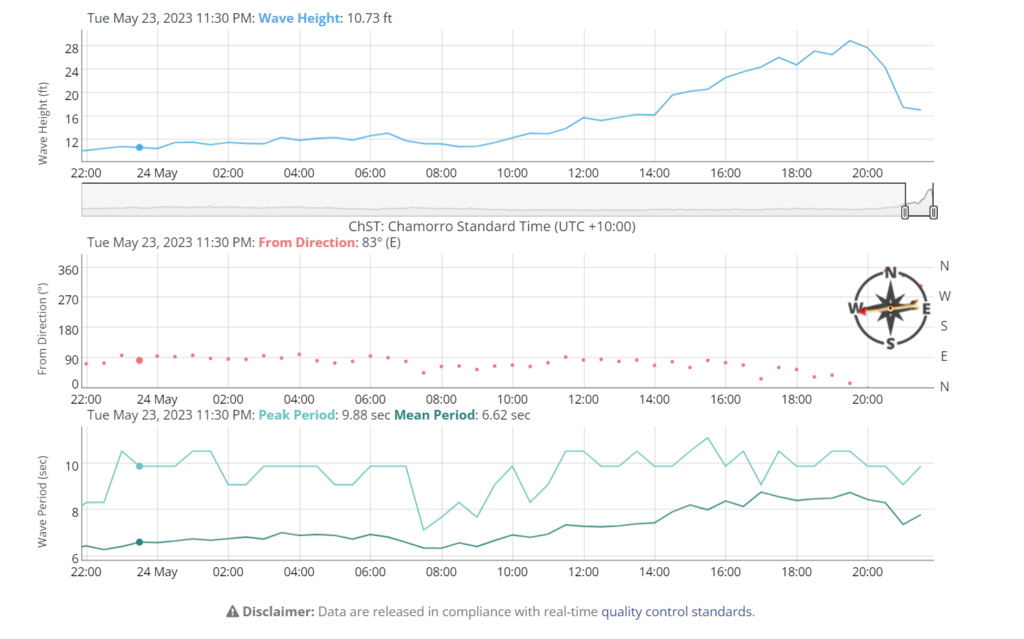 ---
There is a Direct Broadcast antenna at the forecast office in Guam, and it collected imagery during the storm. The image below, from MetopB, shows 12 µm brightness temperatures at 1205 UTC on 24 May 2023. At this time, typhoon winds continued to affect the island although the center of the eye was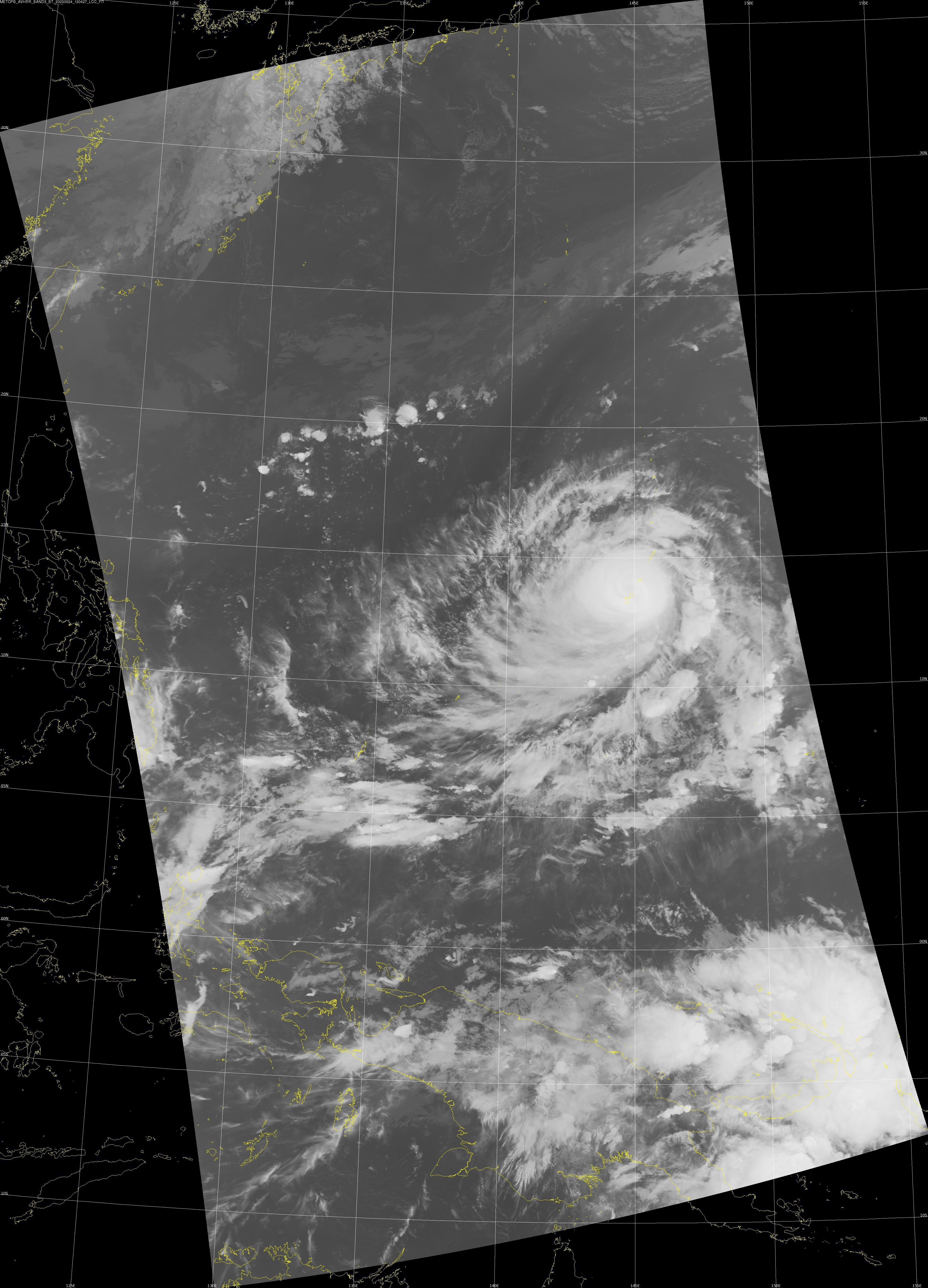 NOAA-20 overflew the storm shortly after 0300 UTC on 24 May 2023, and the Day Night band imagery from that pass is shown below. At that time, the storm was still east of Guam.