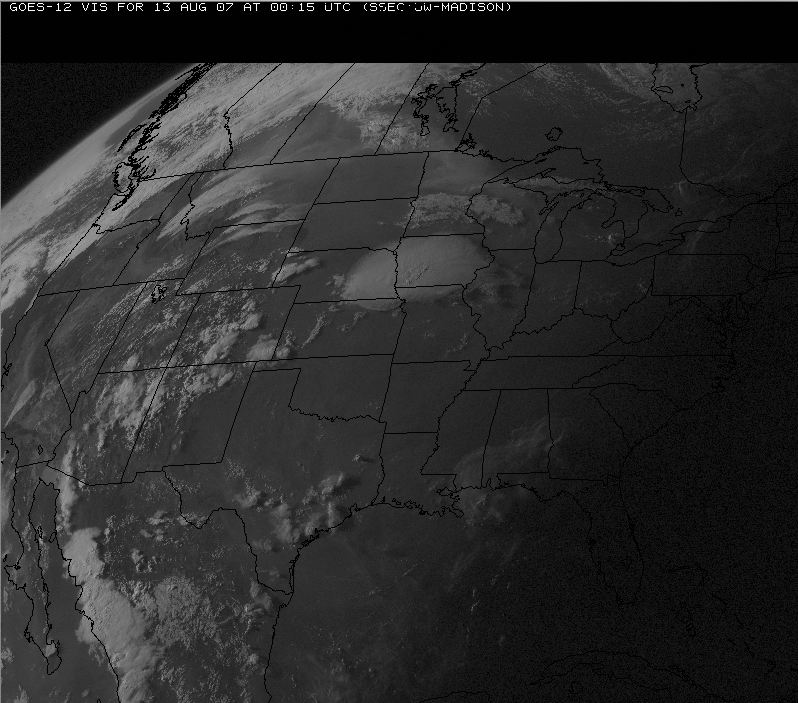 Ongoing fire activity in parts on Idaho, Montana, and Wyoming (NOAA HMS product) was producing very large smoke plumes late in the day on 12 August 2007. A QuickTime animation of GOES-12 visible imagery (above; 3.9 MB file; 1280 x 1024 screen resolution required) shows several large and dense smoke plumes that grew quickly in size and moved rapidly northeastward during the afternoon hours. During the previous night-time hours, 1-km resolution MODIS 3.7µm IR imagery (below, left) was able to detect many more fire "hot spots" (yellow to red enhancement) than the corresponding 4-km resolution GOES-12 3.9µm IR imagery (below, right).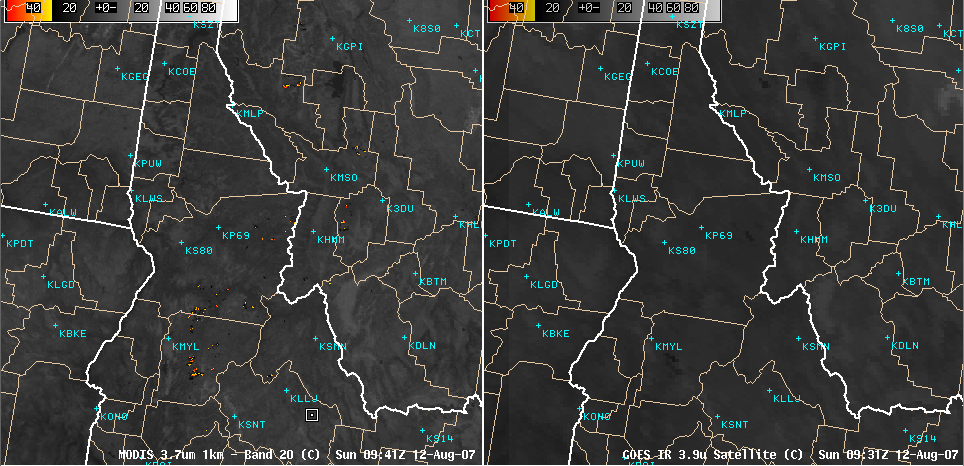 —————————————————————————————————–
Early afternoon MODIS true color imagery showed a closer view of the smoke plumes in the northwestern US (above), while another fairly large smoke plume was also evident from a fire that was burning to the northwest of Los Angeles, California (below). Thick smoke from northwestern US fire activity a day earlier had been transported as far eastward as Montana and North Dakota.