Workshops and Learning Communities Sponsored by CIMSS
Five days of meteorology, astronomy, land remote sensing and geology with an emphasis on satellite remote sensing and weather forecasting. Students stay on campus to preview college and study science.
One and two-day workshops for science teachers featuring informative lectures, discussions and hands-on computer sessions. College credit is available.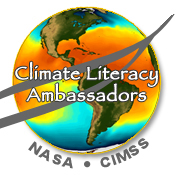 A community of climate change educators.
Scholarship Opportunity
For graduating high school seniors who plan to major in physical science and attend a UW System college.
Web based Educational Resources

Highly interactive teaching and training activities that allow users to explore physical processes such as tornadoes, air density effects on baseballs, thunderstorms, rainbows, snowflake crystals (and more!) all on a computer screen. Weather & Climate Applets featured at AMS WeatherFest
Developed for middle and high school science classes, this is an excellent resource for educators and anyone interested in learning more about satellite meteorology.

Combining learning activities with creative e-learning tools called reusable content objects (RCOs) to assist educators teaching remote sensing and satellite technology to high school and college level students.
Clarifying concepts, processes and graphs presented in the summary of the Physical Science Basis of the 2007 IPCC report on Climate Change. Spanish Language version (Espanol)
Facilitating the use of satellite observations in K-12 Earth Science Education.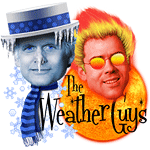 Weather and Climate connections for 3D spherical display systems.
Timely weather stories told by UW meteorologists Steve Ackerman & Jon Martin.
K-12 curriculum and lesson plans for teachers that explores the science & stories of Wisconsin Weather.

An early exploration of research areas that Professor Suomi pursued during his career.
Training/Professional Development

The International TOVS Working Group (ITWG) is dedicated to sharing information and data from NOAA polar orbiting satellites. The group also provides recommendations to guide the directions of future research and to influence relevant programs of WMO and other agencies (NASA, NESDIS, EUMETSAT).
CIMSS scientists travel to other research centers and universities around the world in order to teach young researchers and graduate students the theoretical and operational aspects of satellite remote sensing.
The Virtual Institute for Satellite Integration Training (VISIT) accelerates the transfer of remote sensing research into National Weather Service (NWS) operations using a distance learning tool called VISITview. Traditionally used to train forecasters, VISITview also enables remote lectures to science classes.
Courses in the UW Atmospheric & Oceanic Sciences Department (AOS)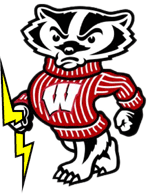 AOS 152: Weather for Pilots (1-2 credits)
Web-based meteorology activities based on advanced aviation-weather topics.
AOS 100: Weather & Climate (3 credits)
Introduction to basic weather and climate topics: nature and variability of wind, temperature, cloud and precipitation, storm system, fronts, thunderstorms, tornadoes and their prediction, air composition and pollution, global winds, seasonal changes, climate and climatic change.
AOS 340: Atmospheric and Oceanic Physics II (2 credits)
Introduction to the physics of radiative transfer and remote sensing with an emphasis on application. Concepts include radiative transport (scattering, absorption, and emission of radiation), radiation energy budgets and remote sensing of the atmosphere using observations from different satellites.