William L. Smith Sr. Graduate Scholarship
Graduate Scholarship at the University of Wisconsin-Madison. The Cooperative Institute for Meteorological Satellite Studies (CIMSS) and the Department of Atmospheric and Oceanic Sciences (AOS) invite applications for the William L. Smith Sr. Graduate Scholarship available to a Ph.D. student entering the program in 2022.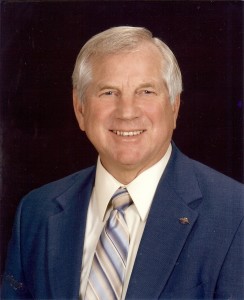 The award honors
the life works of Dr. Smith
, an AOS graduate and emeritus professor, who developed and advanced the remote sounding capabilities of the global satellite observing system and their utilization over the past forty years.
The award is available through CIMSS which was established in 1980 through a cooperative agreement between the University of Wisconsin and the National Oceanic and Atmospheric Administration (NOAA) National Environmental Satellite Data and Information Service (NESDIS). The recipient will be expected to conduct research with a CIMSS investigator on problems that broadly contribute to NOAA's weather and climate prediction missions. Research conducted under this graduate scholarship may address any of the following areas: Radiation and Remote Sensing, Cloud and Atmospheric Physics, Oceanography, Climate Processes and Climate Change, Synoptic and Mesoscale Meteorology, Large Scale Dynamics, and Data Assimilation.
With 18 faculty members, the Department of Atmospheric and Oceanic Sciences is one of the leading departments in the field of remote sensing, with nationally recognized graduate and undergraduate programs in atmospheric and oceanic sciences. The collaborative relationship between NOAA/NESDIS and UW–Madison that established CIMSS within the Space Science and Engineering Center has played a central role in building this reputation, leading to improved use of remote sensing measurements for weather forecasting, climate analysis and environmental issues.
The award provides up to three years of financial support toward the completion of an advanced degree and an additional travel stipend to attend a relevant professional meeting, conference, or workshop. Interested candidates should indicate their desire to be considered for the Smith Graduate Scholarship award when submitting their application to AOS for graduate study. In addition, your interest statement should include a short summary (250 words or less) of your research interests in satellite environmental remote sensing and how your studies would attempt to advance NOAA's mission.