Flooding across interior Alaska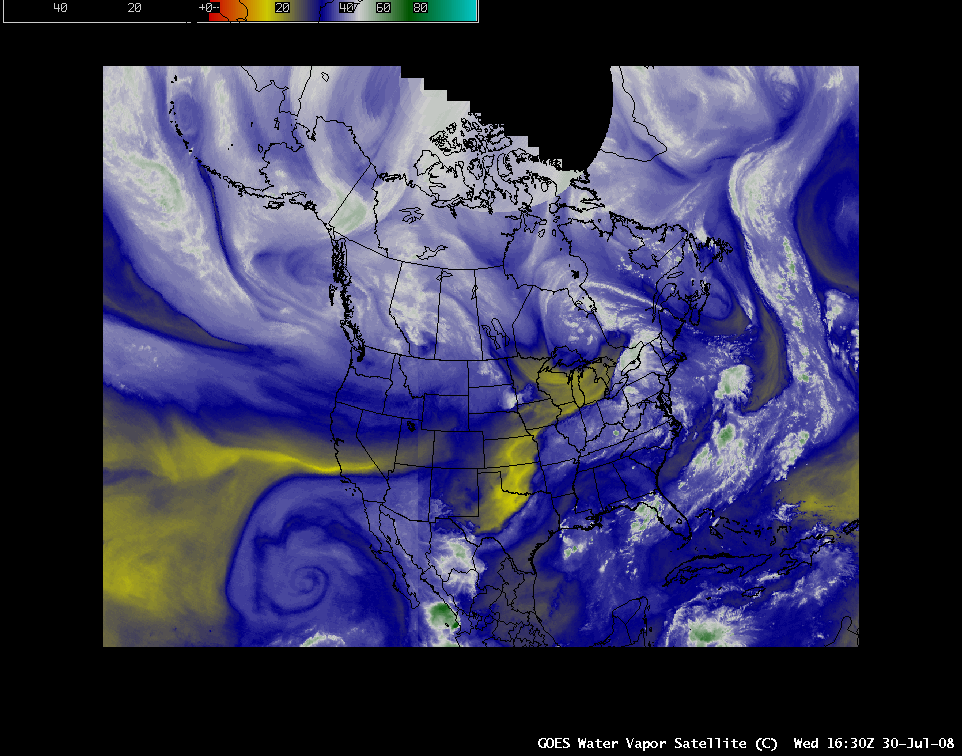 Parts of interior Alaska experienced heavy rainfall and significant river flooding during the last week of July 2008; AWIPSÂ  composite images of the GOES-11 and GOES-12 water vapor channels (above) showed a rather unusual moisture plume — one having a long northwesterly fetch — stretching from the Russian arctic coast across the Chukchi Sea and into the interior of Alaska on 30-31 July. Rainfall amounts during the 28-31 July period were in the 2-6 inch range; in the Fairbanks area, 2.17 inches fell at North Pole (their second-highest daily rainfall amount on record), and this rainfall helped Eielson Air Force Base reach 7.30 inches for the month of July (their wettest July on record).
A comparison of the 06:00 UTC GOES water vapor image and the 05:20 UTC POES AMSU Total Precipitable Water (TPW) image (below) revealed  that TPW values were as high as 38 mm or 1.49 inches (green colors) within the moisture plume over the Chukchi Sea.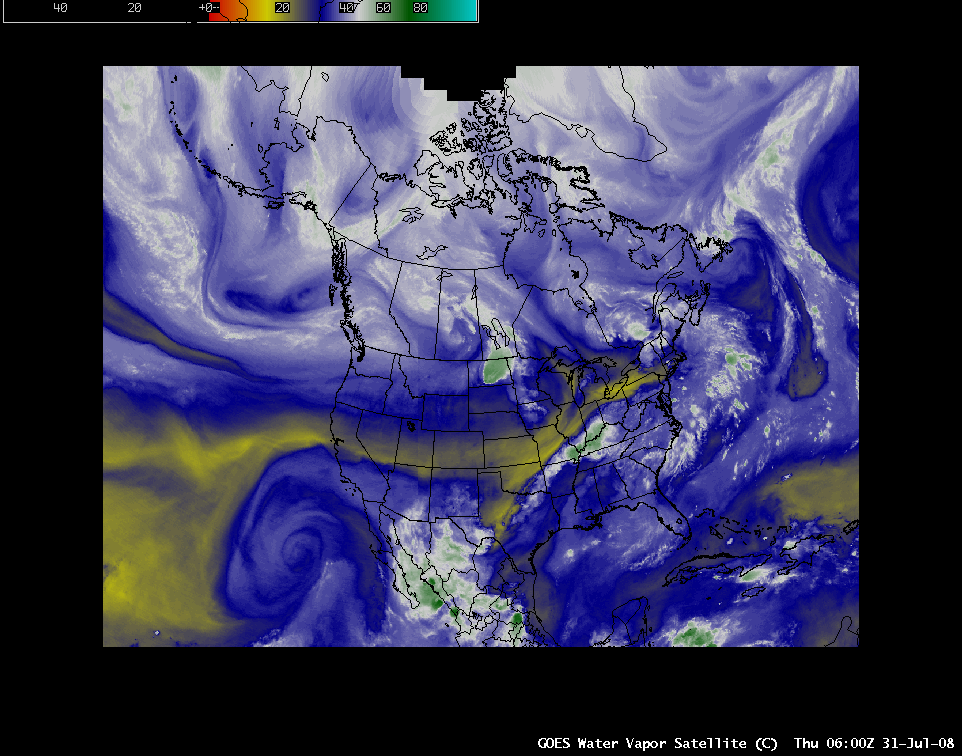 The heavy rainfall caused flooding along parts of the Chena River and the Tanana River in the Fairbanks area — the flood crest of the Tanana being the highest since August 1967 — and many residential areas had to be evacuated. The photo composite shown below (taken just after attending the Alaska Environmental Satellite Workshop) is of the Chena River at the "Ice Bridge" at  Pike's Landing in Fairbanks on the afternoon of 31 July, when portions of the river were near flood stage (for additional photos and video, see the Fairbanks Daily News-Miner and the Alaska Superstation websites). In addition, the Alaska Railroad was forced to suspend passenger service north of Denali National Park because of rising waters in the Nenana area, with train passengers  being bused between the park and Fairbanks.