Wildfires in southern California – Part 2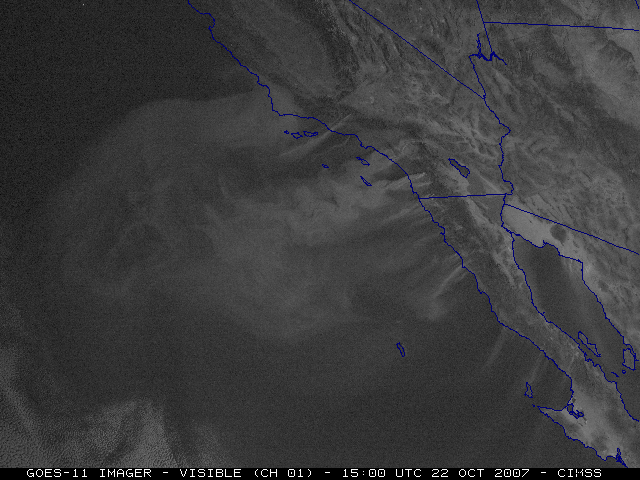 According to the National Interagency Fire Center, there were 11 fires with a total of 90,679 acres burning in California on 22 October 2007Â  –Â  many of the larger fires where described as "0% contained", and large-scale evacuations were declared from San Diego to Malibu. An animation of GOES-11 visible channel images (above) shows large wildfire smoke plumes being advected a significant distance (up to 1000 miles) westward over the Pacific Ocean. It is interesting to point out that some of the smoke had recirculated back to the coast of California, with additional local eddy circulations evident near the Point Conception region and farther north. Also note the appearance of several plumes of blowing dust/sand farther to the south in Mexico, streaming off of Baja California and also into the northern Gulf of California.
A MODIS true color image (below; 3.8 MB file size) from around 21:00 UTC (2:00 PM local time) helps to differentiate between the smoke plumes (gray shades) and the blowing dust/sand plumes (brown to orange shades). Separate close-up MODIS images are also available centered over Los Angeles and San Diego.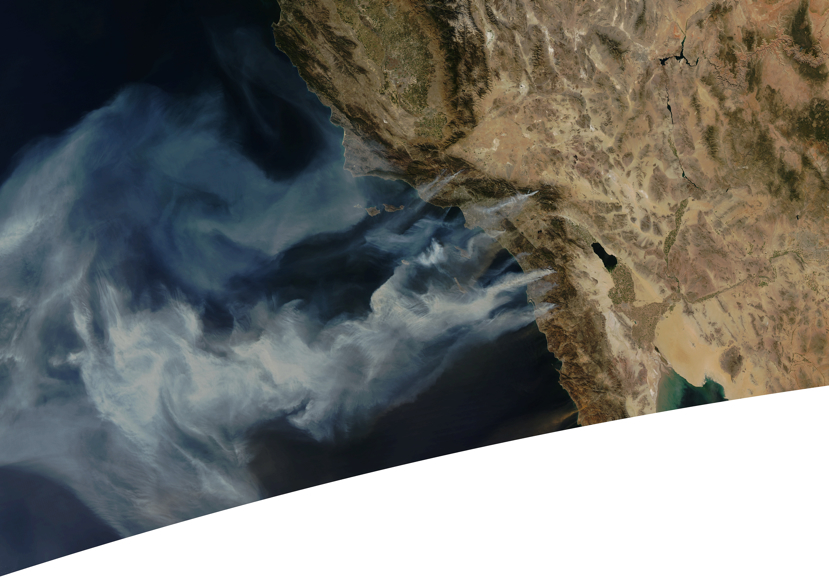 ================================================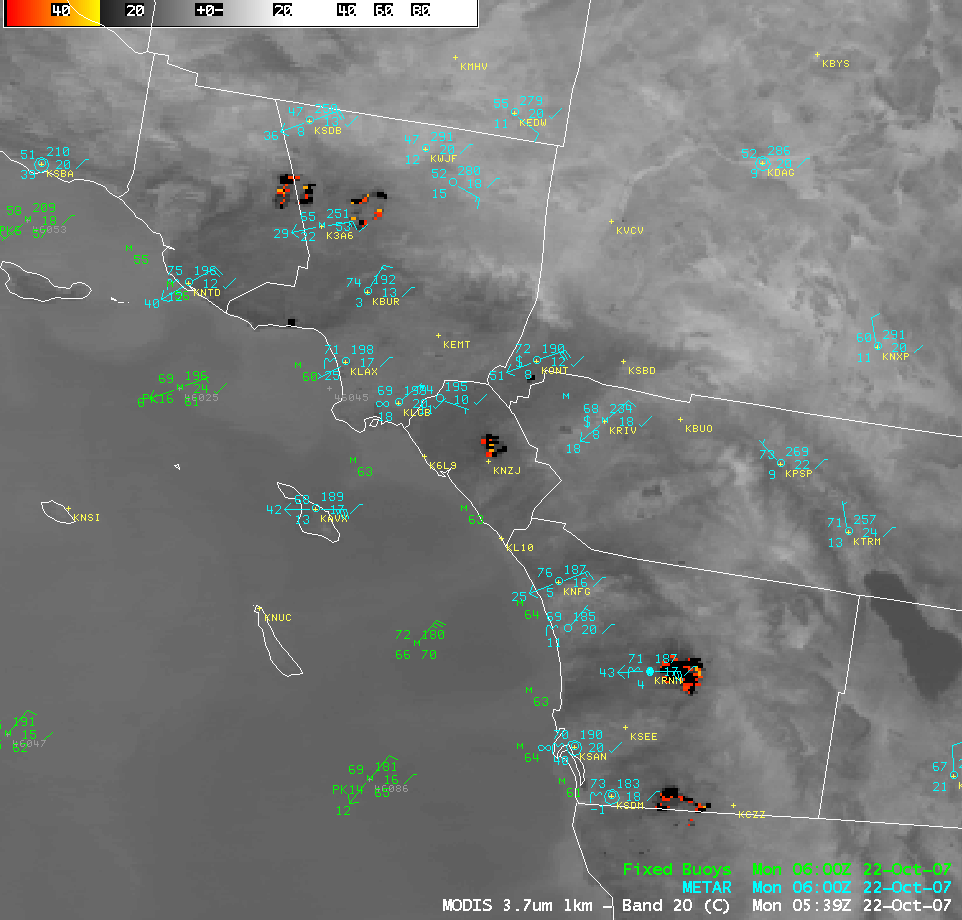 AWIPS images (from the previous nighttime hours – around 05:30 UTC or 11:30 PM local time) of the 1-km resolution MODIS 3.7 µm IR channel (above) and the 4-km resolution GOES-11 3.9 µm IR channel (below) show a number of very large fire "hot spots" (black to yellow to red enhancement).