Trans-Pacific Atmospheric River
A classic winter weather pattern developed over the Pacific Ocean this week setting the stage for significant drought relief for the western U.S., along with heavy to excessive coastal rains and mountain snow measured in feet for the Sierras and Rockies.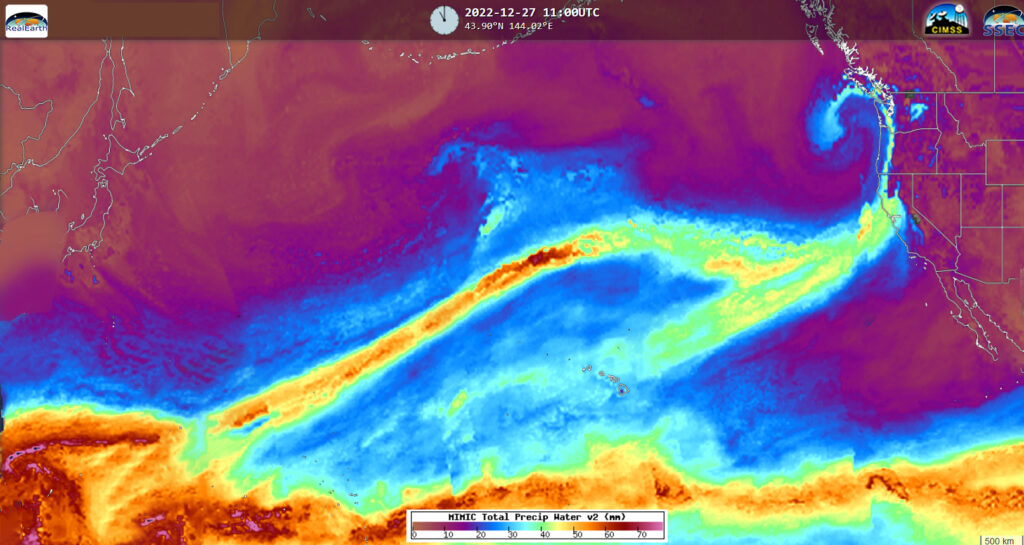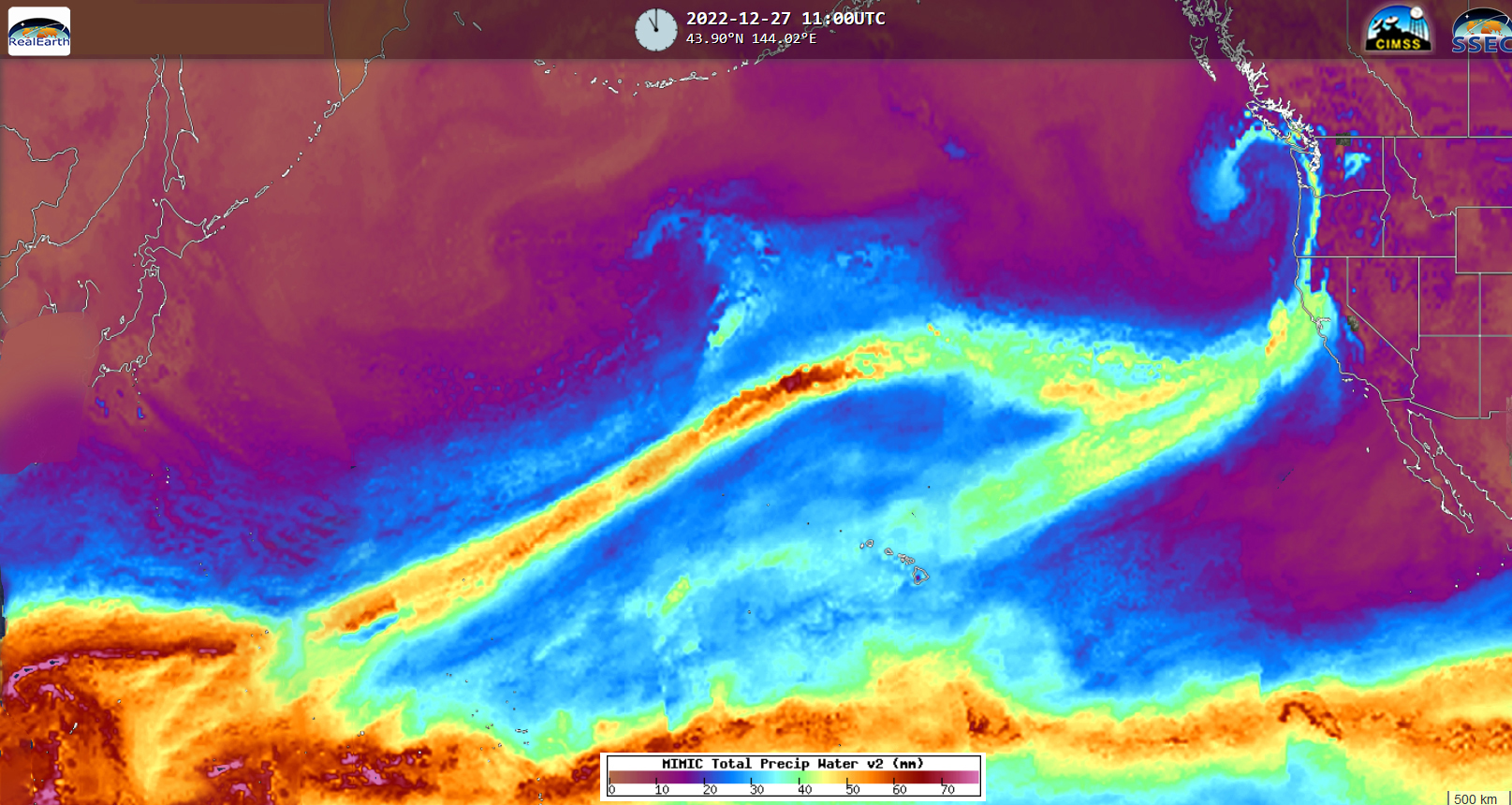 Even though this is a "classic" winter pattern, it hasn't been prevalent during the past few winters. The absence of this weather feature is part of the reason why much of the western U.S. is experiencing severe to extreme drought.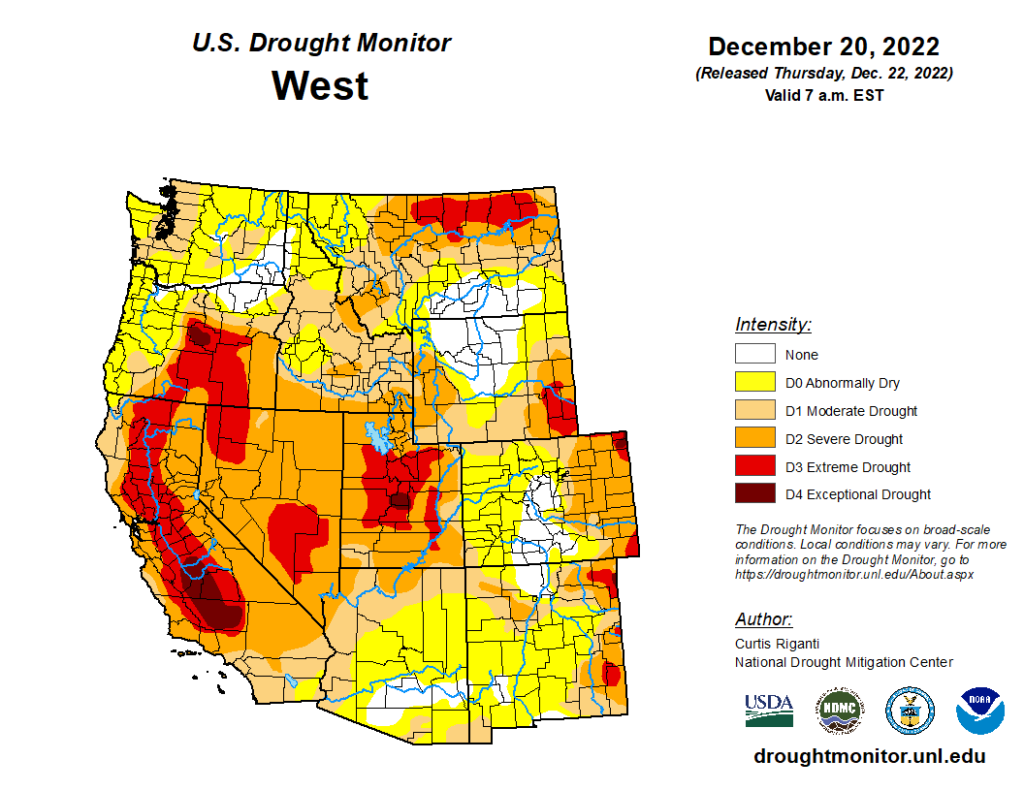 An Atmospheric River pattern is expected to persist into January 2023 with many areas becoming hydrologically sensitive to additional precipitation. Concerns for flooding and/or mudslides are heightened in western locations with burn scars from recent wildfires.

The persistent AR pattern is reflected in NOAA's CPC Precipitation Outlooks: