Nicole to the east of Florida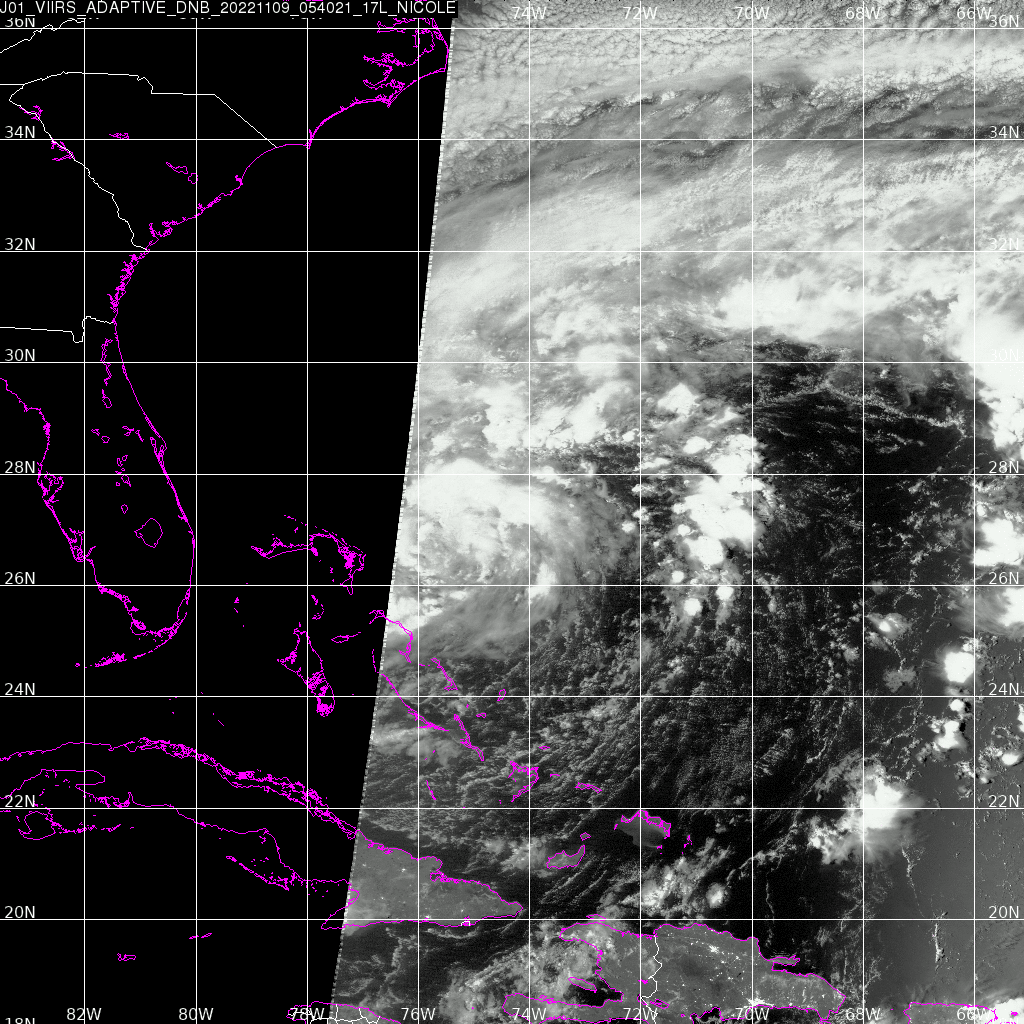 Day Night Band imagery from NOAA's AOML Direct Broadcast site, above, shows a low-level circulation with deep convection over the center at 0719 UTC. GOES-16 Low-Level water vapor (Band 10, 7.3 µm) mesoscale sector one imagery, below, (from this website) shows abundant mid-level dry air to the south of the Nicole. Nicole is near a dry environment.
Nicole's path, shown below, (from this website), is along a corridor of low shear, and towards the warm waters of the Gulf Stream.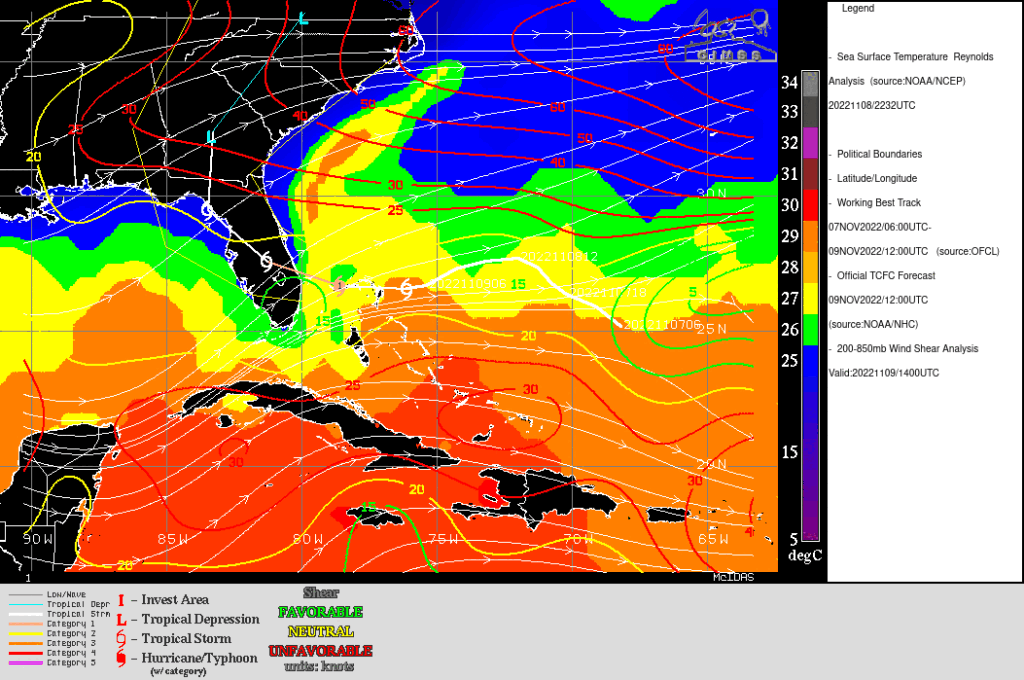 A true-color visible mp4 animation, below, from the CSPP Geosphere site, (direct link to animation) shows the center of Nicole very close to dryer air to the south. This proximity to dry air argues against rapid intensification.
---
Nicole does have a very large windfield. HY-2C scatterometery, above, (from this website), show the very large region of tropical storm-force winds over much of the South Atlantic Bight, from the Bahamas up to Cape Hatteras! Coastal erosion and flooding from the wind and generated waves (in addition to storm surge) is likely, and residents along the coast should heed advisories/warnings.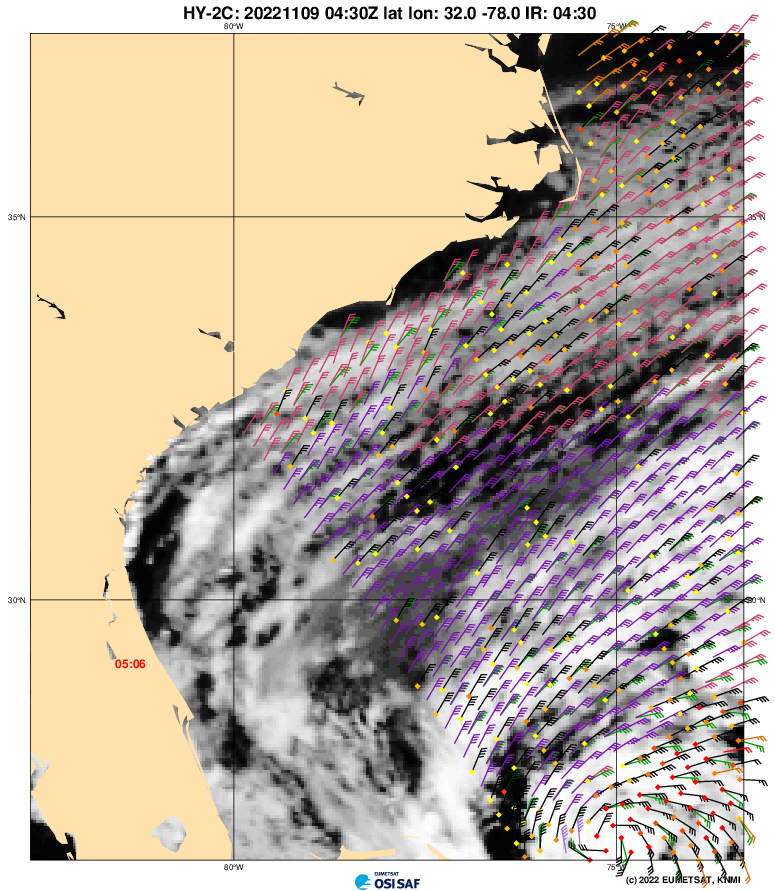 For more information on Nicole, refer to the National Hurricane Center website.
10 November Update: Hurricane Nicole made landfall along the coast of Florida around 0800 UTC on 10 November, producing wind gusts as high as 75 mph.