LightningCast and Cape Canaveral
NASA was supposed to launch its Artemis rocket to the moon this morning, at 8:33 AM EDT (12:33 UTC) from Cape Canaveral, FL. However, an engine problem caused NASA to scrub the launch for today. Even if all technical aspects of the launch were "go", developing convection near Cape Canaveral might have posed a problem for the rocket launch.

ProbSevere LightningCast, an AI model developed by CIMSS and NOAA, uses GOES-R ABI images to predict lightning in the next 60 minutes. It was predicting elevated probabilities of lightning near Kennedy Space Center prior to the start of the launch window, reaching nearly 60% by 12:31 UTC. Lightning was eventually observed by the Geostationary Lightning Mapper by 13:11 UTC.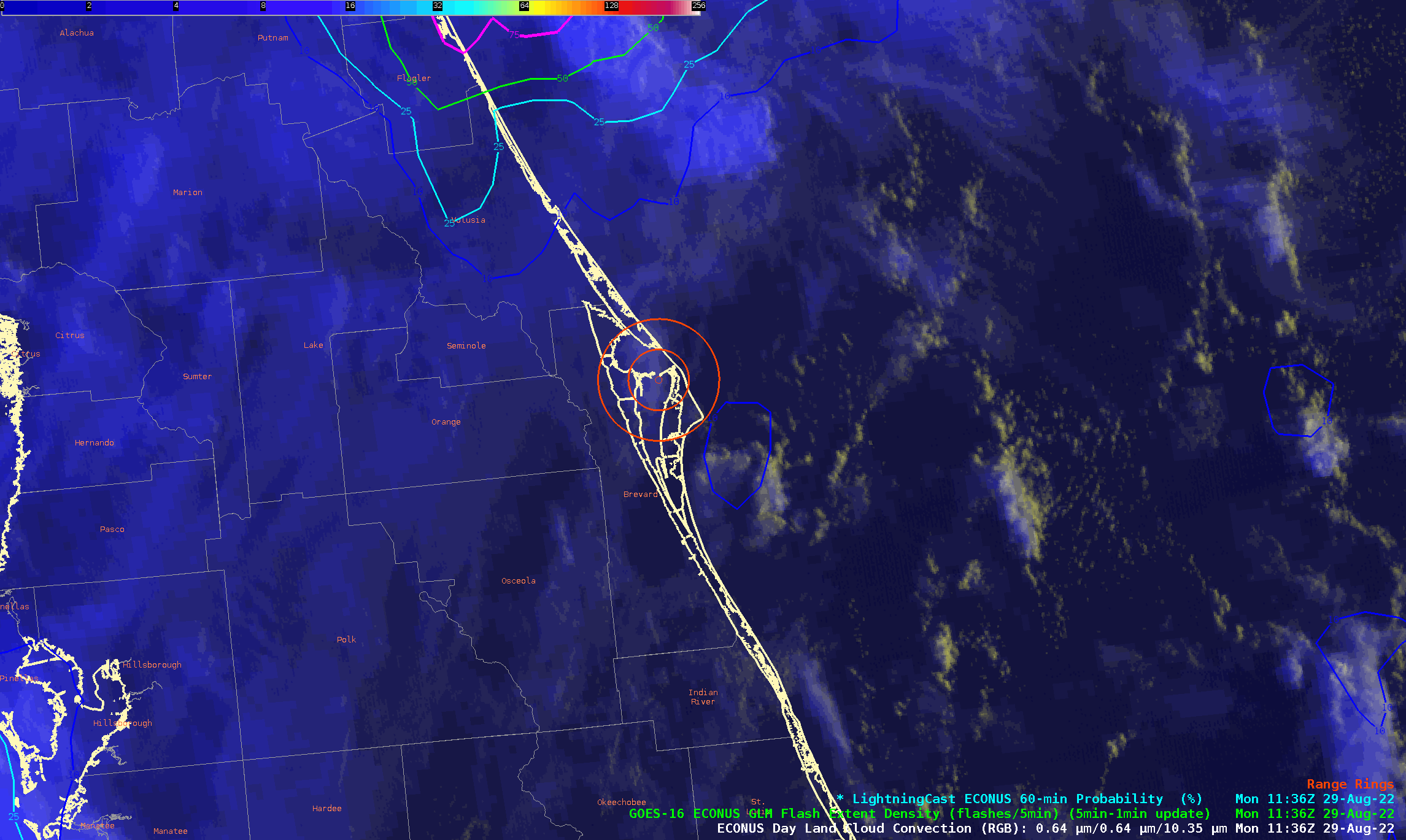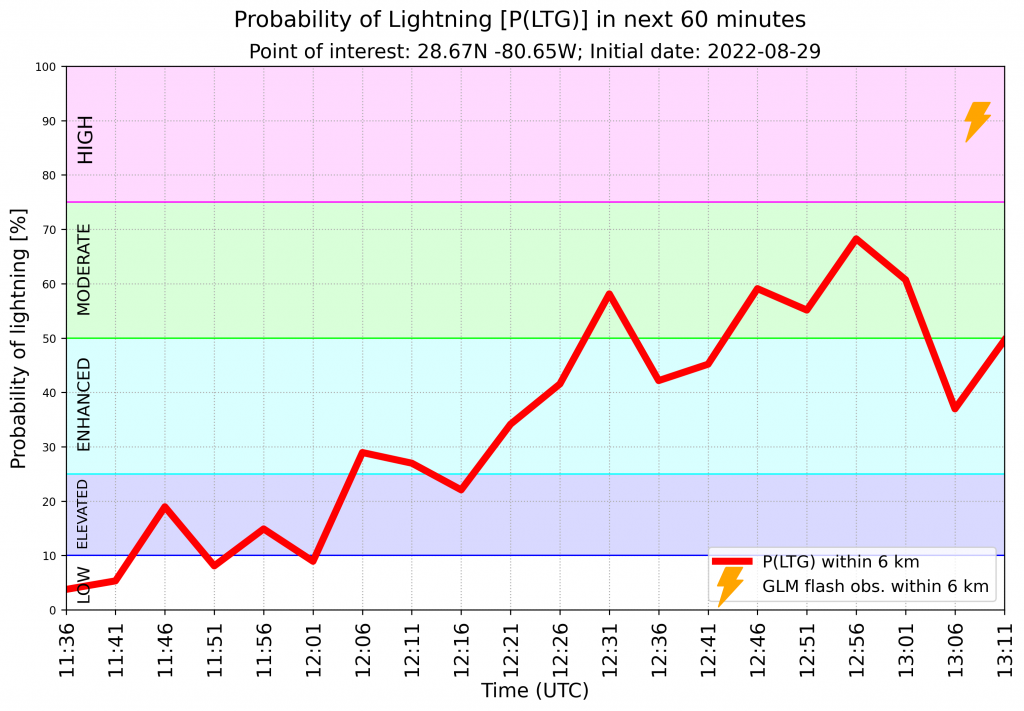 Tools like LightningCast can help convert the rich information from GOES-R ABI into actionable information, helping decision-makers protect life and property. In this case, LightingCast could hypothetically be used to help protect billions of dollars of equipment, as well as the lives of NASA personnel preparing the launch pad. While this is a hypothetical case, experimental LightningCast output has been used routinely by the National Weather Service to provide guidance on lighting initiation and to inform their impacts-based decision support to key events and partners.