Natural gas flaring cloud plumes across the North Slope of Alaska
Suomi-NPP VIIRS Visible (0.64 µm) images (above) revealed numerous cloud plumes that were emanating from natural gas flaring sources at oil drilling sites across the North Slope of Alaska on 08 February 2022. Surface air temperatures were around -50°F in that area, with Deadhorse setting a daily record low of -53°F.
A sequence of Suomi-NPP VIIRS Visible (0.64 µm), Shortwave Infrared (3.74 µm) and Infrared Window (11.45 µm) images is shown below. The cloud plumes appeared significantly warmer in the 3.74  µm images due to reflected incoming solar radiation — and warmer in the 11.45 µm images since those cloud tops were located within the warmer air aloft of a pronounced boundary layer temperature inversion (00 UTC Utqiagvik/Barrow rawinsonde plot | text).
A closer view of the Suomi-NPP VIIRS Shortwave Infrared image at 2339 UTC (below) included a cursor readout, which indicated gas flaring point source infrared brightness temperatures as warm as +21.6°C (orange pixels).
In a sequence of nighttime to dawn VIIRS Day/Night Band (0.7 µm) and daytime False Color RGB images from NOAA-20 and Suomi-NPP visualized using RealEarth (below), a larger/brighter gas flaring signature was evident about 4 hours prior to sunrise at the point source of the cloud plumes (intermingled with numerous smaller flaring signatures).
---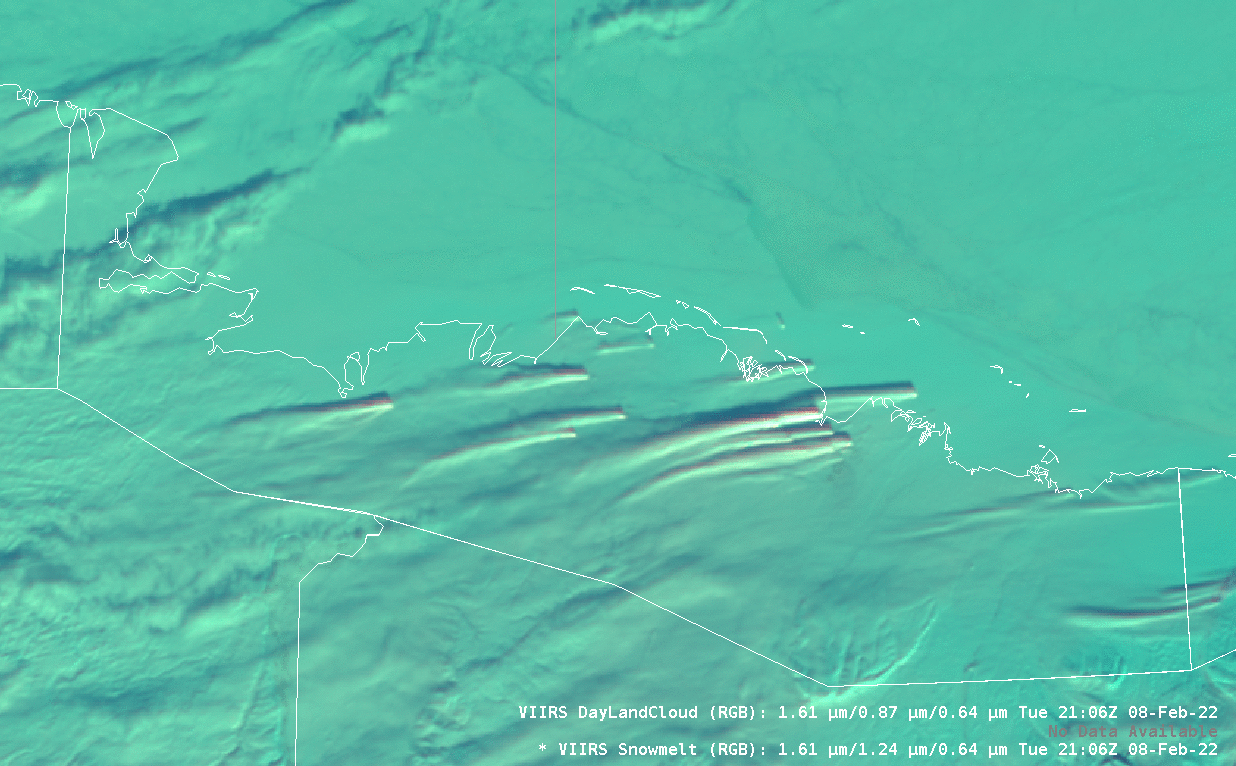 Carl Dierking from GINA at the University of Alaska Fairbanks noted this event as well, discussed here. The toggle above compares a VIIRS Day Land Cloud RGB and a later Day Night Band image. A light source (that is, burning flares) exists at the head of each cloud plume.