Hunga Tonga erupts again
GOES-17 imagery revealed another explosive eruption of Hunga Tonga-Hunga Ha?apai in the south Pacific Ocean between 1500 and 1530 UTC on 13 January 2022; an eruption in December 2021 is discussed here. The brightness temperatures in this volcanic plume cooled from -9.4o to -66.7o between 1520 and 1530 UTC. This 1308 UTC NUCAPS profile from 20.5oS / 175.5o W (the profile location is shown here) suggests the plume rose from 445 mb to 188 mb in those 10 minutes (or from 20 thousand to 39 thousand feet).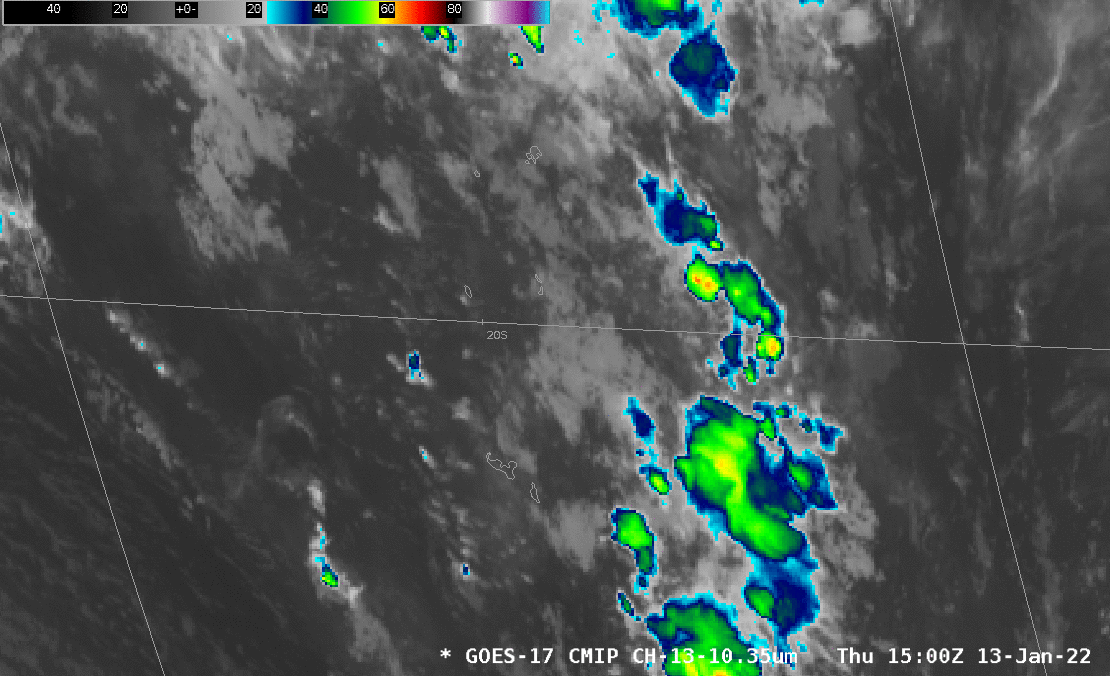 Imagery at 2100 UTC, below, shows the extent of the plume in the visible.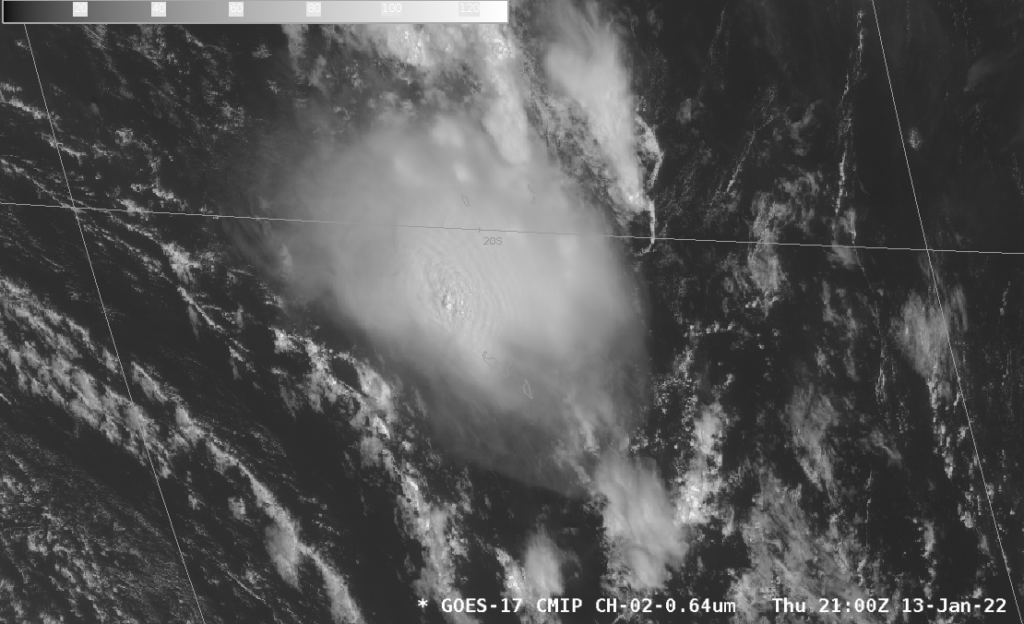 Computed Ash/Dust Cloud Heights, below, from 1510-1600 UTC on 13 January, available at the CIMSS Volcanic Cloud Monitoring Web Portal (link, search under the Wellington VAAC for Hunga Tonga), shows the rapid increase in height, to above 16 km, as well.
An animation of GOES-17 visible imagery, below, (courtesy Scott Bachmeier, CIMSS) shows the evolution of the pulsing eruption throughout the day on 13 January.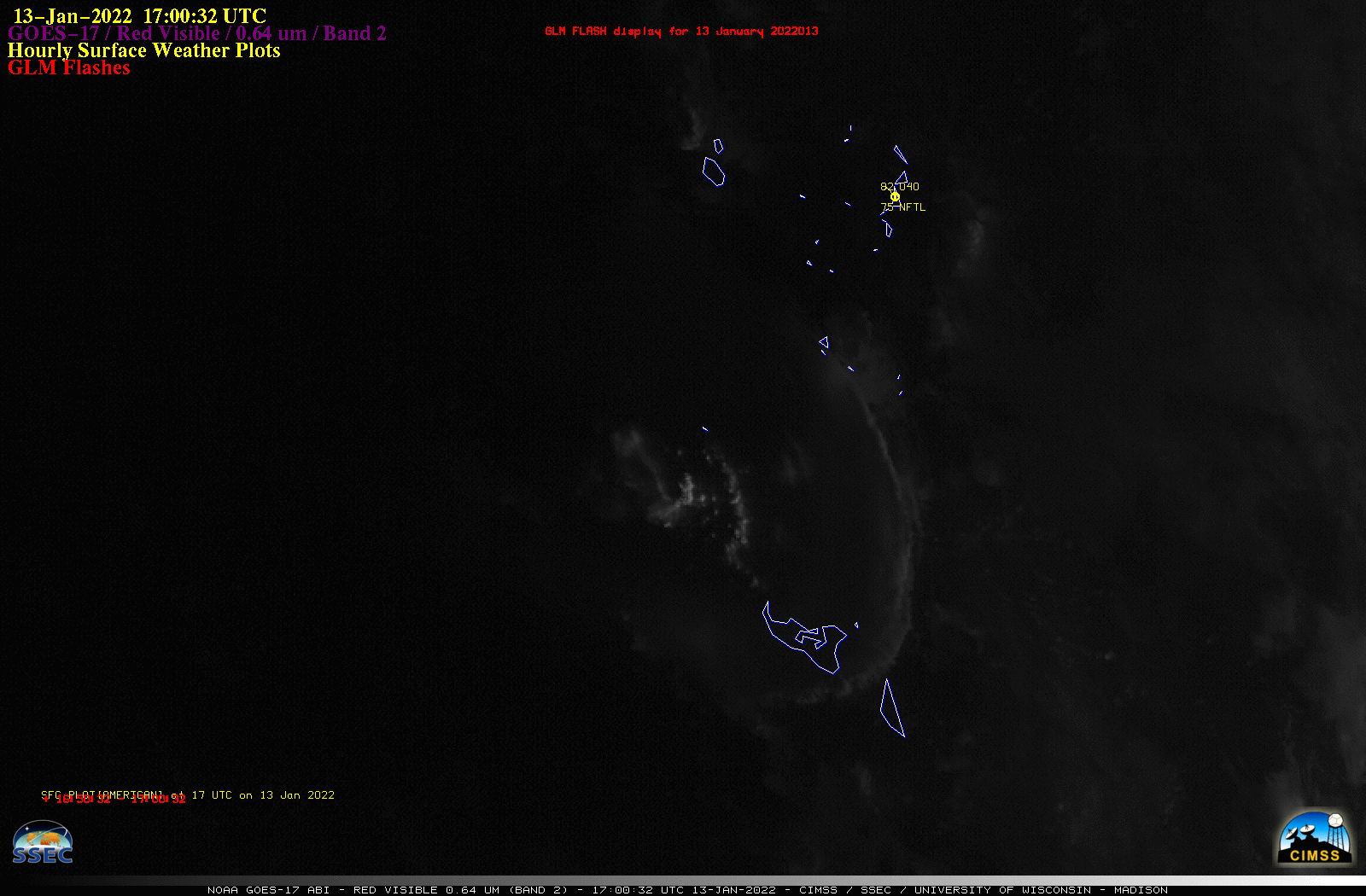 ---
* You might notice that this AWIPS Full Disk imagery is at full resolution! In NWS Forecast Offices, full-disk imagery in AWIPS is degraded to 6-km resolution, meaning that interesting events outside of GOES-16 CONUS (or GOES-17 PACUS) that do not fall within a mesoscale sector can only be shown such that they're zoomed out (as in this tweet from WFO Seattle about this event). The full-res imagery herein was created by inputting the full-resolution full-disk imagery (obtained at CIMSS from the GRB datastream) into AWIPS, replacing the subsected data.