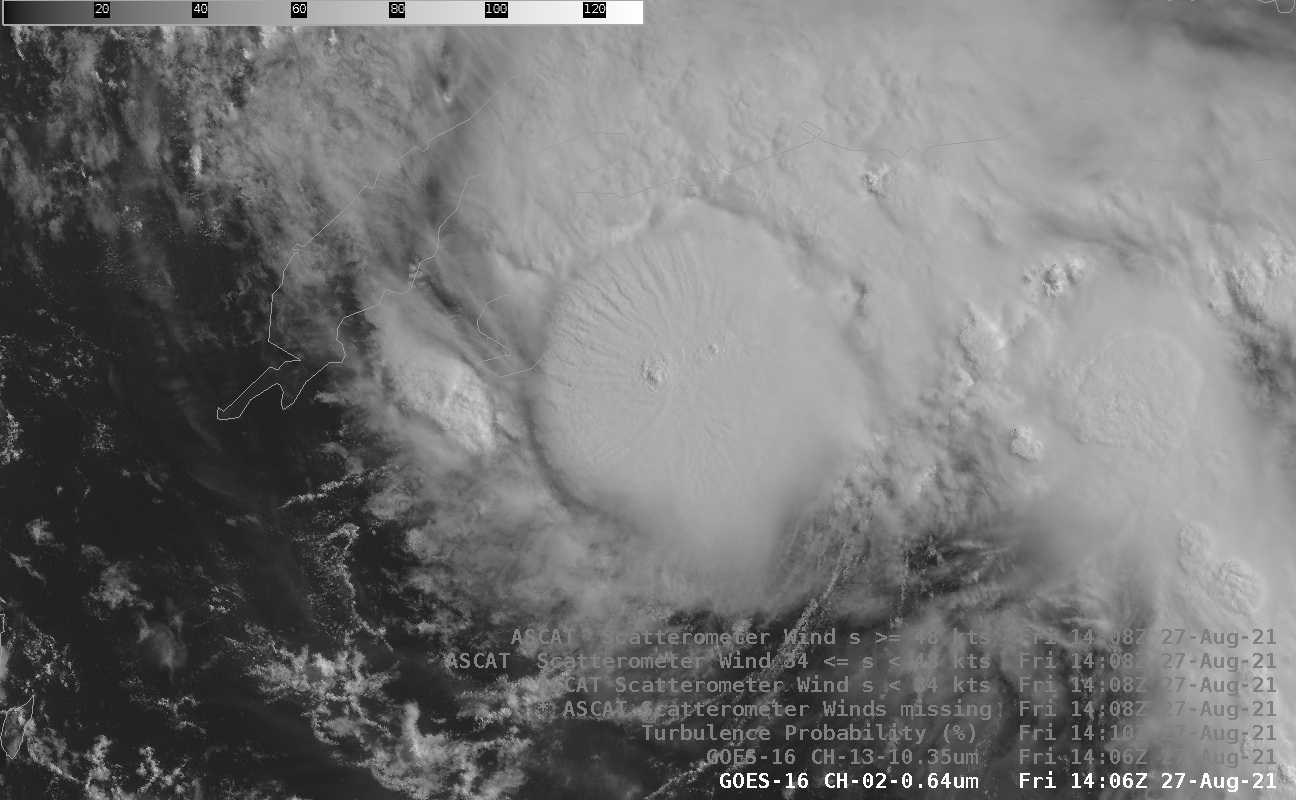 At 1400 UTC on 27 August, strengthening tropical storm Ida sat south of Cuba, near the Isle of Youth, and is shown above in both visible and infrared imagery; brightness temperatures are as cold as -87 C in the image above. Note also that the surface circulation is southeast of the coldest cloud tops, perhaps as a result of the shear (click here; analysis from the CIMSS Tropical Website) over the system. (Added: Ida made landfall as a hurricane on the Isle of Youth at 1800 UTC).
---
Perhaps not surprisingly, the convection in/around the tropical cyclone is diagnosed by a Turbulence prediction product (developed using machine-learning incorporating water vapor imagery, GFS stability, and airline observations of EDR (eddy dissipation rate)) as a very likely region of turbulence. This turbulence product is also available online here (where turbulence observations are included) where it looks like this.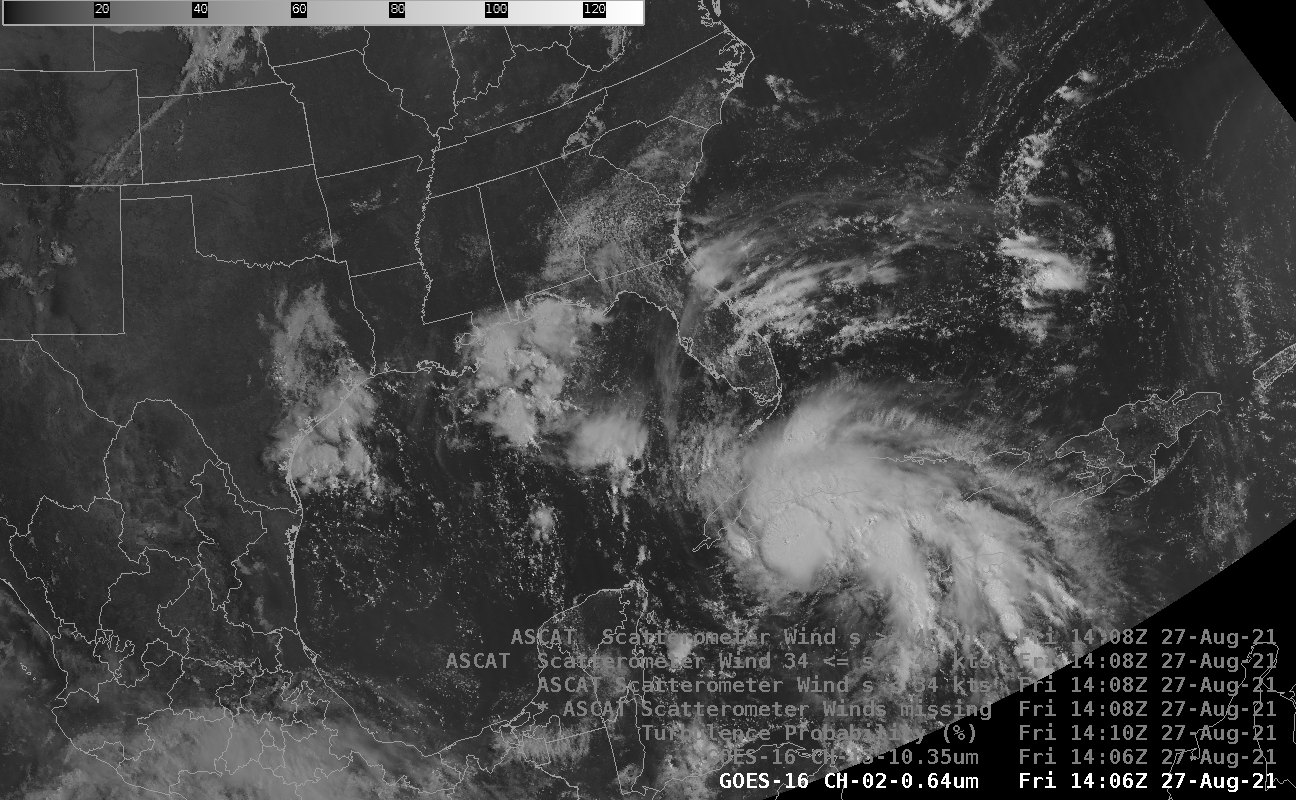 For more information on Hurricane Ida, including its potential threat to the central Gulf Coast late in the weekend, refer to the National Hurricane Center.