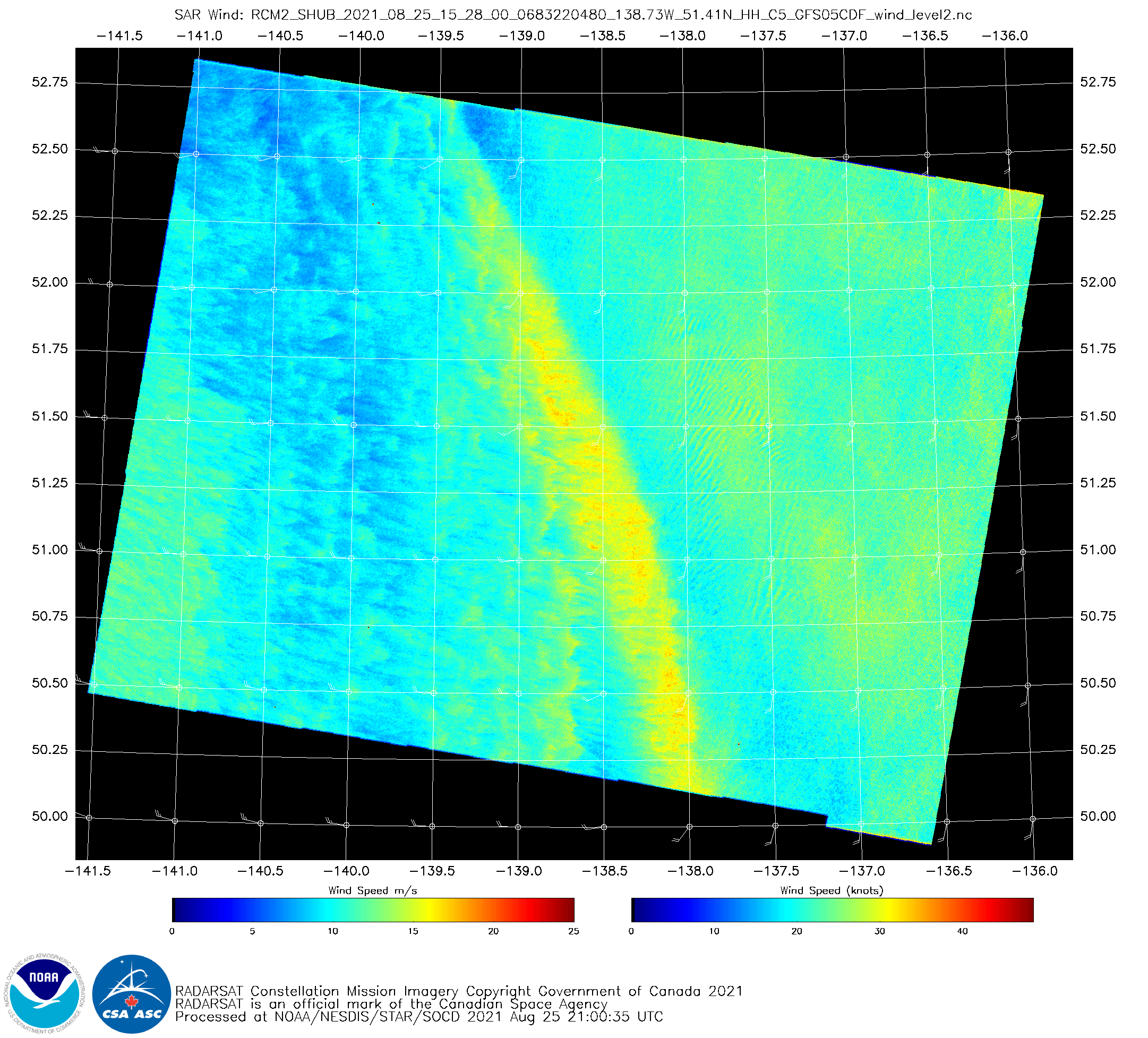 Synthetic Aperture Radar (SAR) winds over the northwest Pacific, above, derived from Radar Constellation Mission (RCM) Satellite #2, shows a narrow ribbon of strong winds (>30 knots) stretching from 50 N, 138 W towards 53 N, 140 W. What kind of cloud imagery is associated with this wind feature?
Near-sunrise visible imagery from GOES-17, below, shows a narrow band of low-level clouds aligned with the region of stronger winds. This does not appear to be a deep feature: cloud shadows are much larger along the eastern edge of the visible image, which region is east of the SAR domain shown above.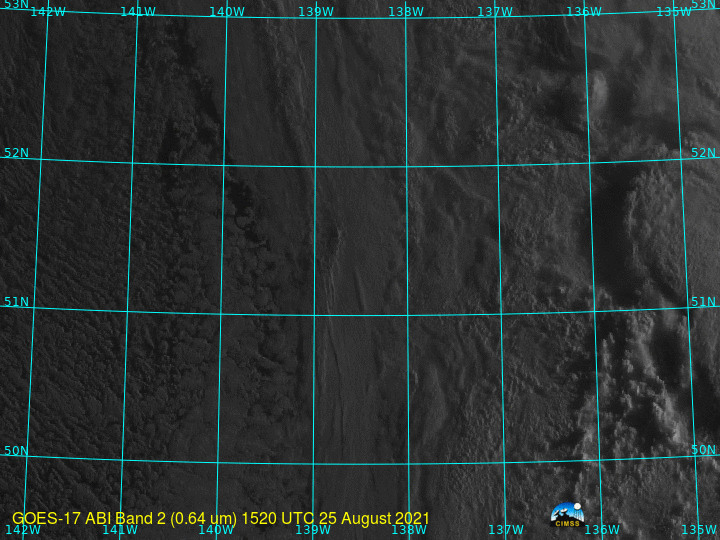 A zoomed-out 10.3 µm infrared image, below, documents how subtle the cloud feature associated with the strong winds is. Blue arrows point to the region of strong winds.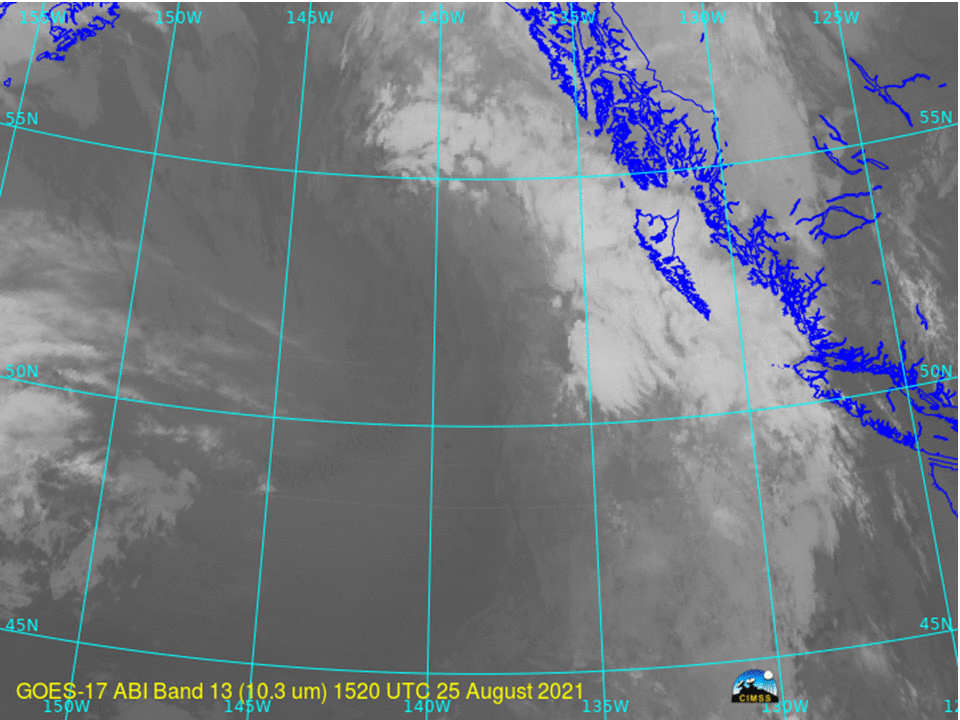 SAR Winds are available from a variety of different satellites at this link.