1984: Carolinas Tornado Outbreak
NOAA's GOES-5 VISSR view of a historical outbreak in the Carolina's in 1984. March 28th and 29th, 1984 saw one of the most destructive tornado events in the history of North and South Carolina.
Infrared Loop:
The coldest clouds appear as darker shades of red. A regional scale IR loop.
Visible Loop:
A more zoomed-in visible loop over the same time range.
H/T Melissa Griffin for reminding us of this case:
More background on this case in 1984 was posted by the NWS Willmington office: https://www.weather.gov/ilm/CarolinasOutbreak.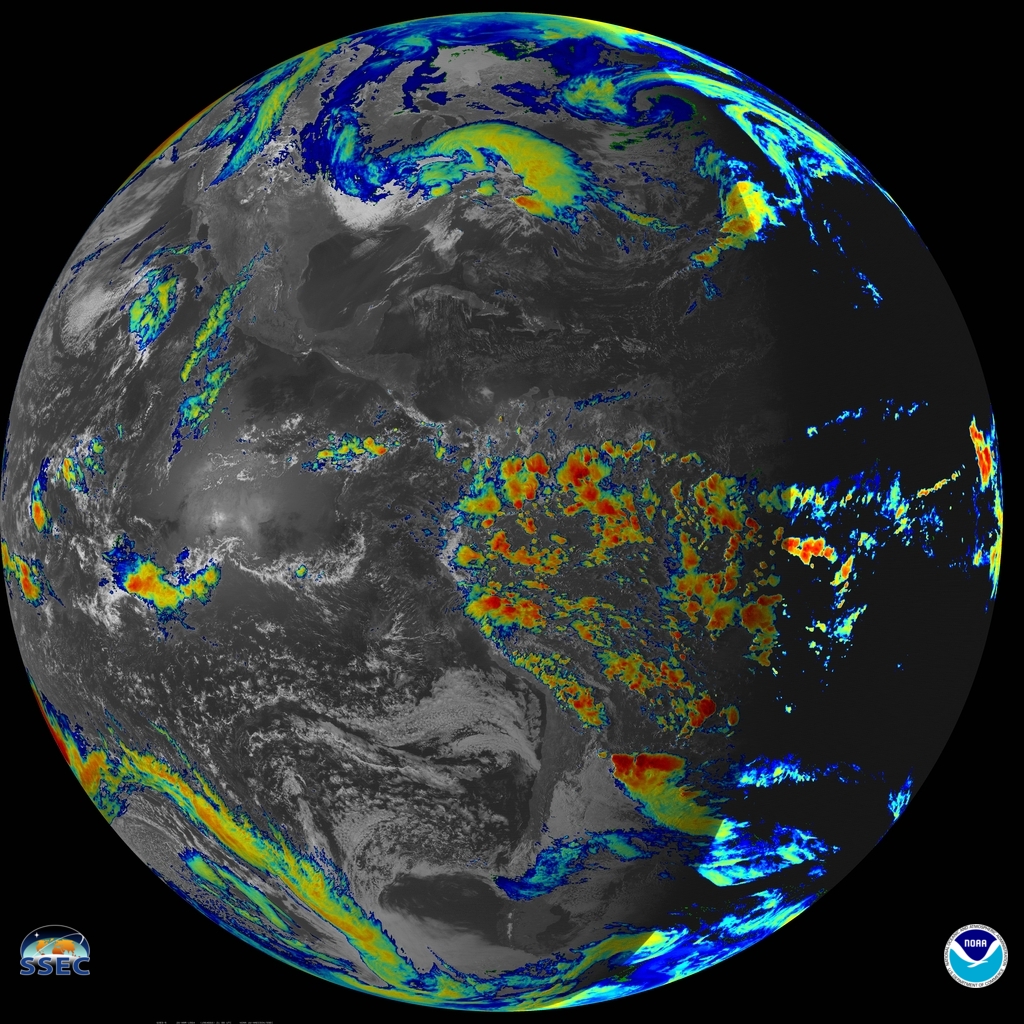 A larger Full Disk "sandwich" image.
NOAA GOES-5 data are via the University of Wisconsin-Madison SSEC Satellite Data Services.