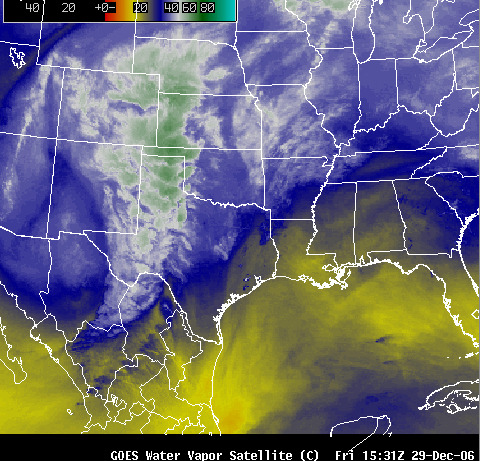 A powerful winter storm produced widespread heavy snow and freezing rain across much of the central US during the 28–31 December 2006 period — total snowfall amounts included 58 inches in New Mexico, 44 inches in Colorado, 32 inches in Kansas, 16 inches in Nebraska and North Dakota, and 15 inches in South Dakota. Blizzard conditions created snow drifts up to 15 feet high in parts of the Plains. GOES-12 water vapor channel imagery from AWIPS (above | Java animation) revealed the large size of the storm as it was developing over the southern Rocky Mountains on 29 December. This storm also produced significant accumulation of ice due to freezing rain, which resulted in the loss of electrical power for tens of thousands of people in Nebraska alone; MODIS images from 31 December revealed two separate swaths of ice-covered ground in that state (from this storm and the previous winter storm earlier in the month).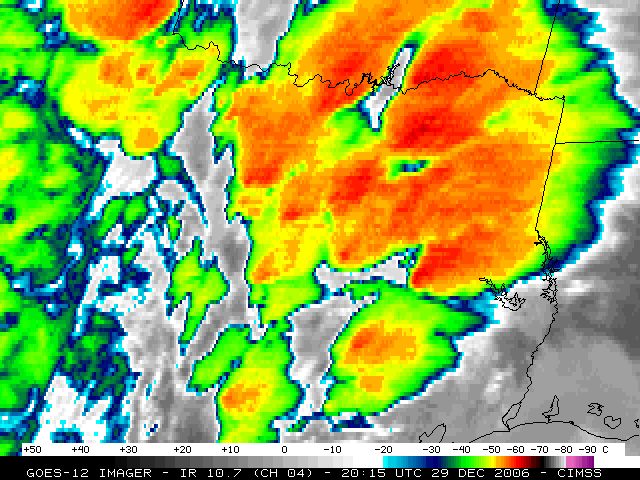 In addition, this storm was responsible for an outbreak of tornadoes in Texas on 29 December (which produced 1 fatality) . GOES-12 10.7µm IR imagery (above | Java animation) showed the widespread convection that developed quickly over eastern Texas during the late morning hours — while numerous cloud top temperatures reached -60 C and colder (red enhancement), there were no enhanced-v signatures exhibited by any of these storms on the 15-minute GOES-12 images (nor on the 1-km resolution MODIS IR imagery); however, numerous cloud to ground lightning strikes were associated with this severe convection.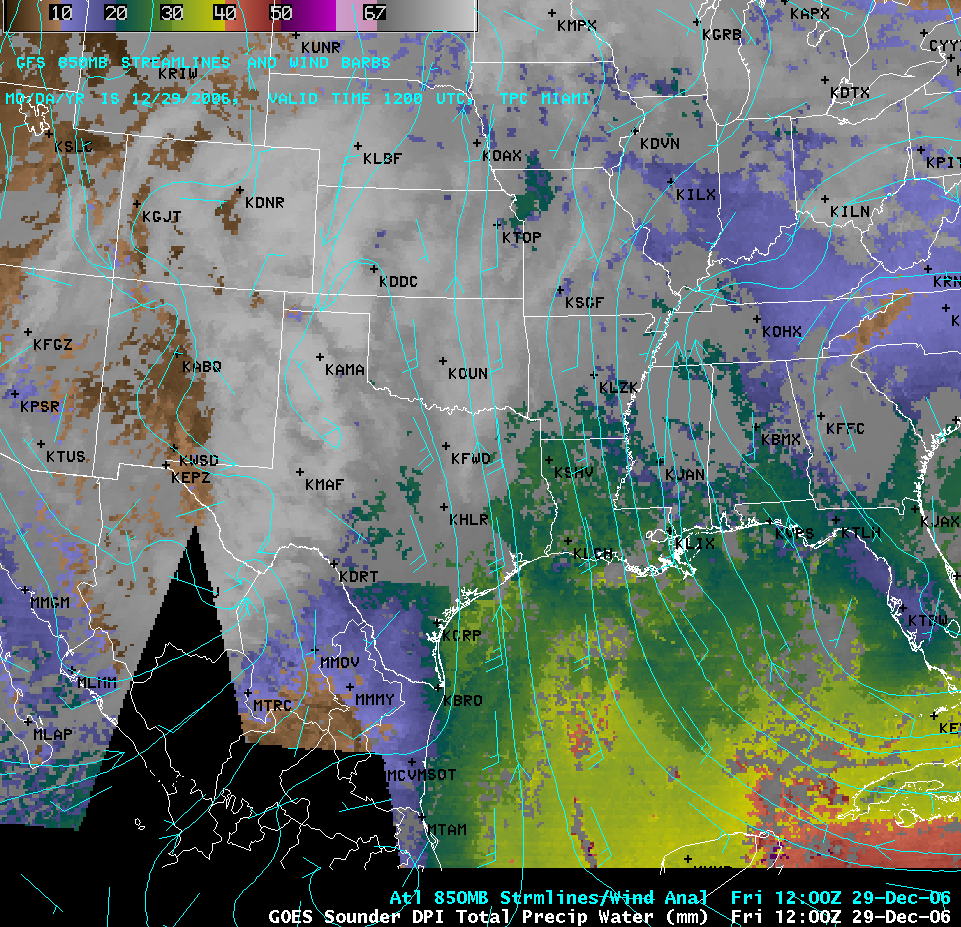 During the hours leading up to the development of the severe convection, AWIPS GOES sounder derived product imagery (above | Java animation) showed that a plume of total precipitable water having values of 30-45 mm (1.2-1.8 inches) was being advected north-northwestward across the Gulf of Mexico toward Texas.