Saharan Air Layer outbreak over the Atlantic Ocean
McIDAS images of GOES-13 0.63 µm visible channel data (above; click image to play animation) revealed the hazy signature of a dust-laden Saharan Air Layer (SAL) that was propagating westward across the North Atlantic Ocean during the 01 August – 02 August 2013 period. The full disk satellite perspective helped to emphasize how large the areal coverage of this particualr SAL outbreak was. A closer view of the leading edge of the SAL feature is available here.
The SAL moved over Puerto Rico during the day on 02 August, as seen by the transition to a very warm and dry signature just above the 850 hPa pressure level in consecutive rawinsonde data profiles (below) from San Juan (TJSJ).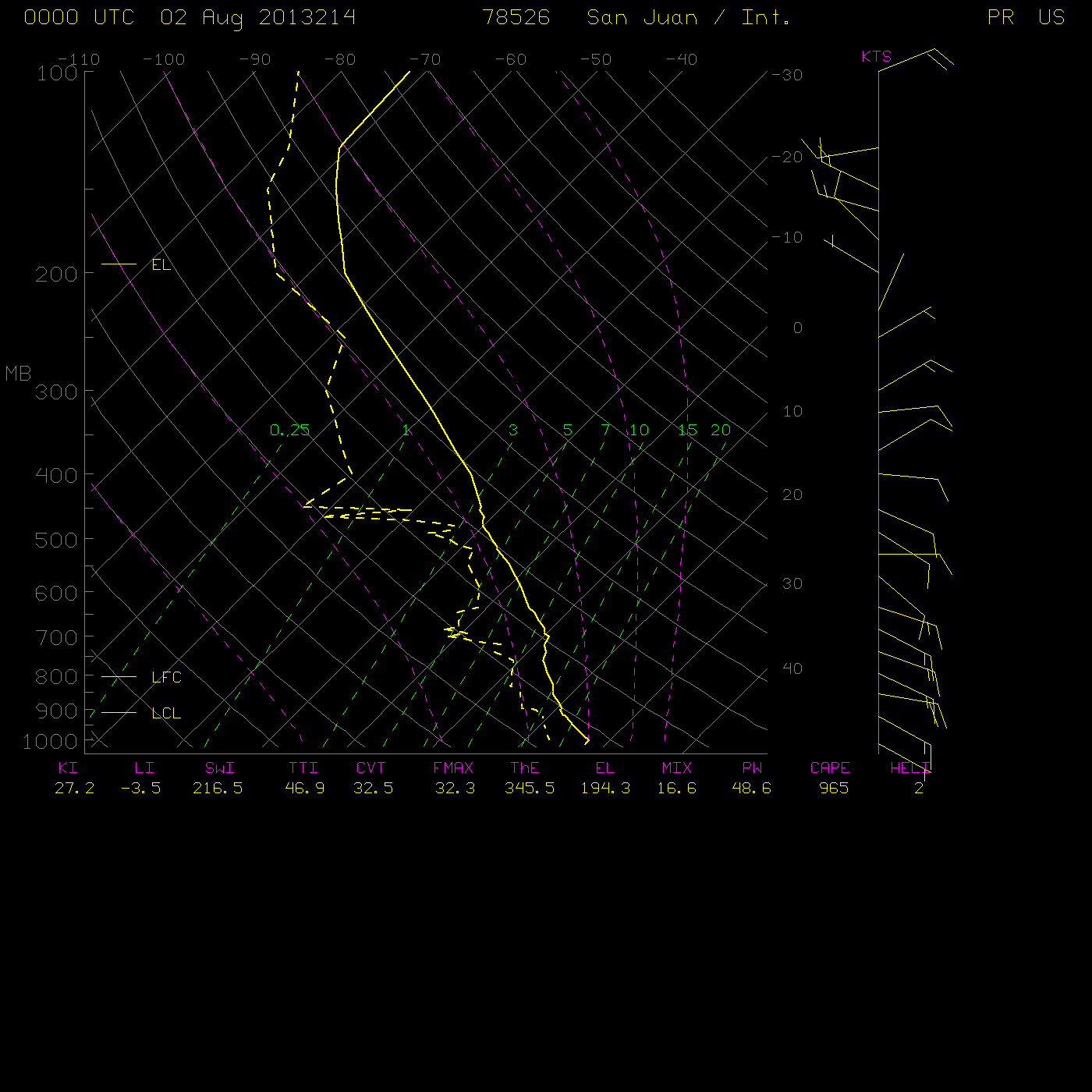 The Meteosat-10 Saharan Air Layer product (below; click image to play animation) showed the strong westward push of the SAL during the 31 July – 02 August time period.