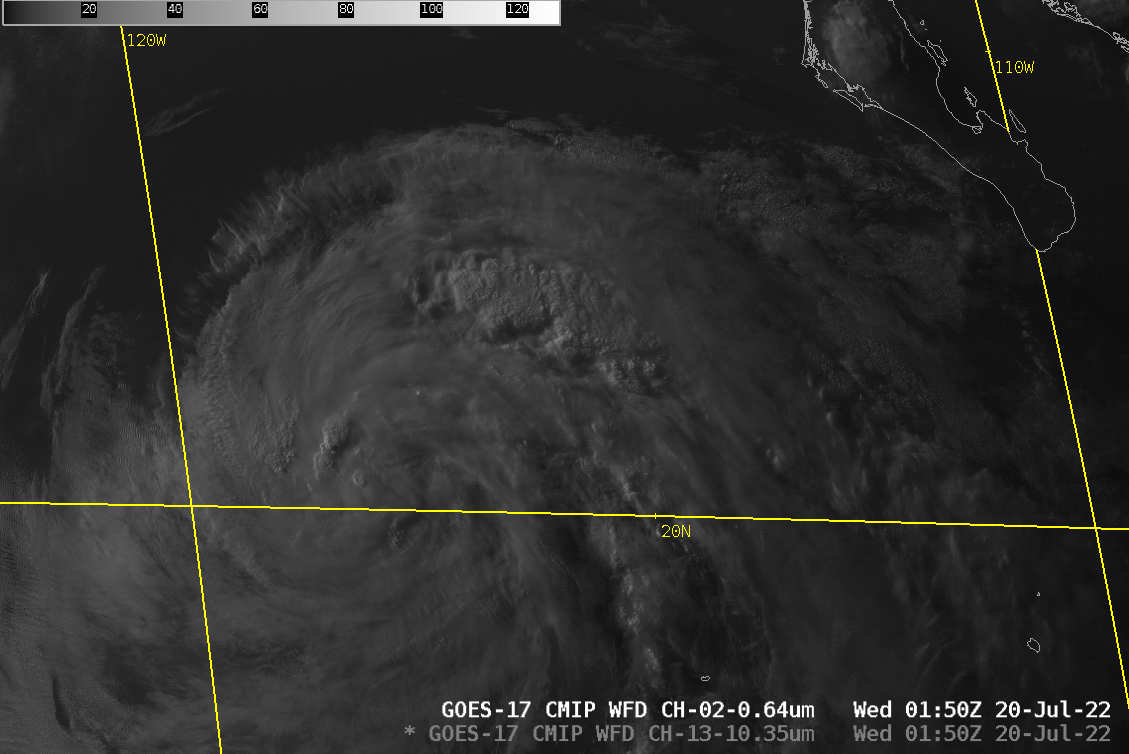 GOES-17 visible and infrared imagery shows Tropical Storm Estelle over the eastern Pacific to the west-southwest of Baja California. Although there are regions of strong convection, satellite presentation of the storm suggests a modest tropical storm. Center-fixing a storm such as this (with just one image vs. an animation!) is complicated by both parallax (GOES-17 is overhead at 0oN, 137.2oW) and the lack of an easily-discerned eye feature in this system.
Instruments that view surface winds, via Scatterometry or via Synthetic Aperture Radar (SAR), can offer better center fixes. Consider the toggle below of Radarsat-2 SAR winds over Estelle. SAR Winds (available here; SAR winds over Tropical Systems can be found here.) show a lopsided storm, with most of the strong winds on the poleward side of the center. The SAR winds that use 0.5-degree GFS wind data as a first guess show a characteristic hourglass feature near the center that advertises an ambiguity between the first guess winds and the observations. That feature is missing in the SAR wind field that is a product of the 0.25-degree GFS winds, suggesting that the 0.25-degree wind field is more accurate. Both fields show a rather baggy center at or just south of 20oN.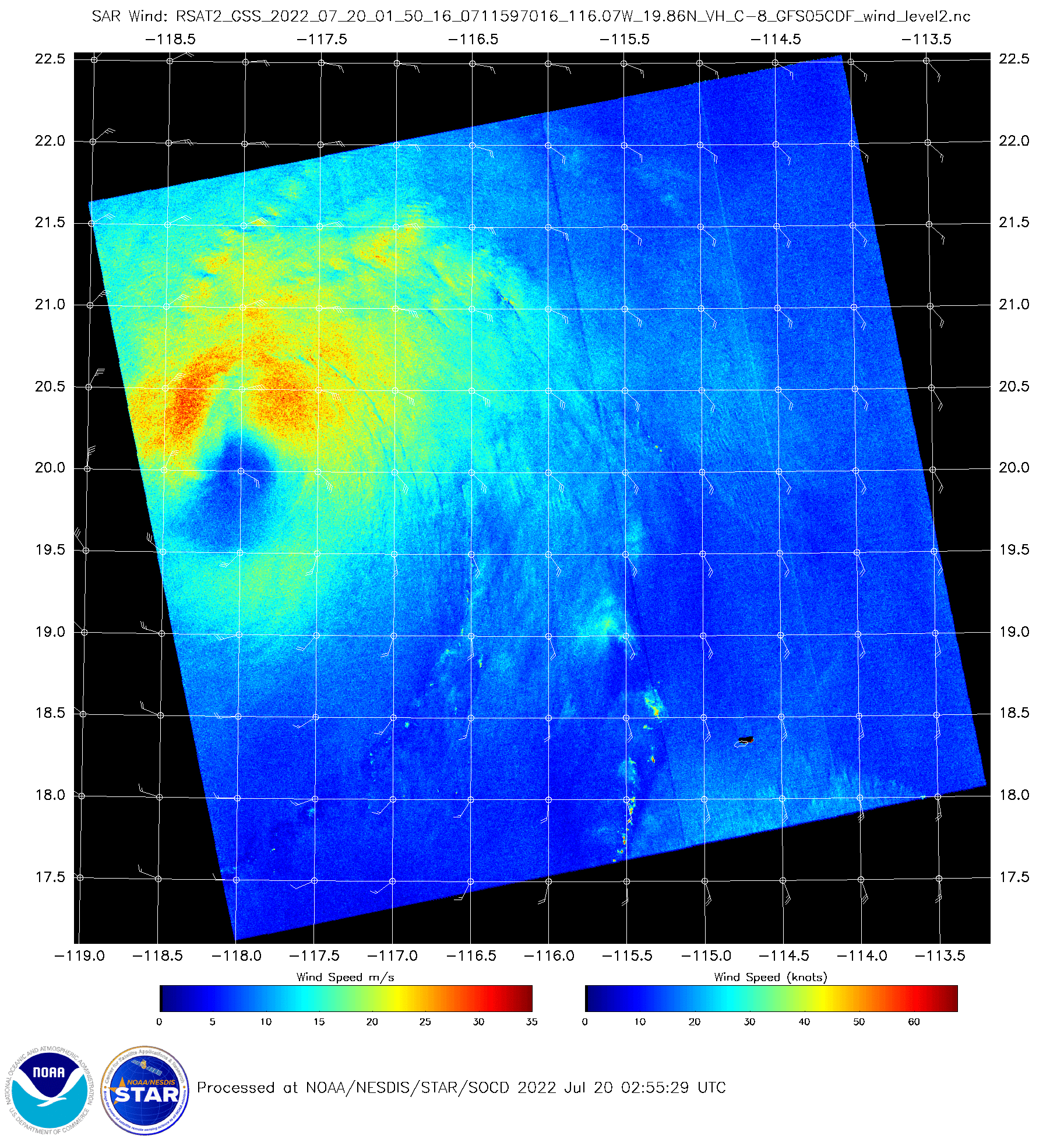 Scatterometry from MetopB and HY2B between 1730 UTC 19 July and 0230 UTC 20 July, respectively show a storm moving west-northwest, passing north of 20oN just after 0230 UTC.