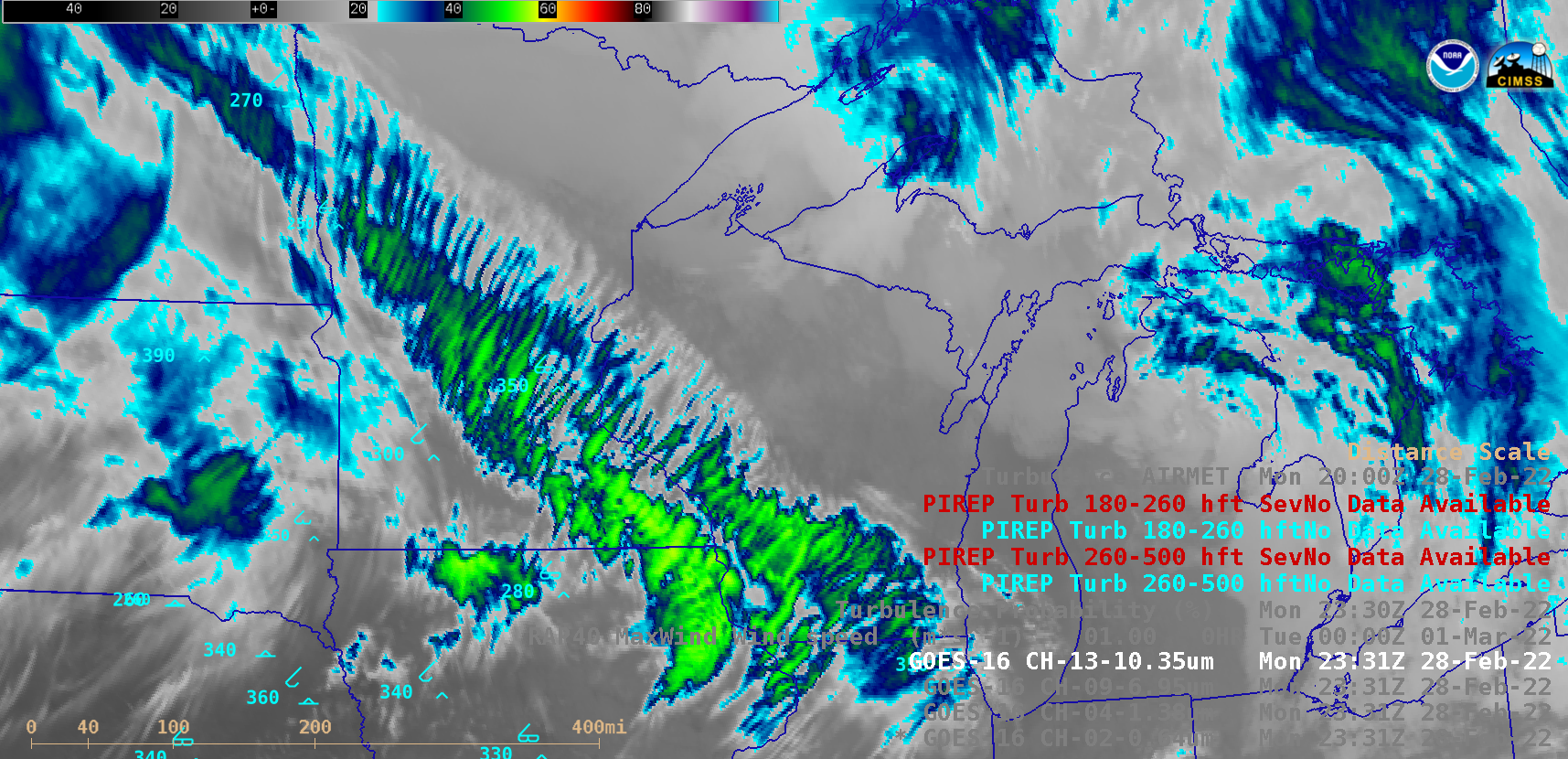 GOES-16 (GOES-East) "Red" Visible (0.64 µm), Near-Infrared "Cirrus" (1.37 µm), Mid-level Water Vapor (6.9 µm) and "Clean" Infrared Window (10.35 µm) images (above) displayed a pattern of transverse cloud banding over parts of the Upper Midwest on 28 February 2022.  This type of transverse banding is often a signature of an enhanced potential of middle- to high-altitude turbulence — so not surprisingly, there were several pilot reports of light to moderate turbulence in the vicinity of these cloud bands.
A closer view of the transverse banding over Minnesota and Wisconsin at 2301 UTC is shown below.
Hourly GOES-16 Near-Infrared "Cirrus" images with contours of RAP40 model Maximum Wind isotachs
(below)
indicated that this pattern of transverse banding was occurring within the left exit region of an
anomalously-strong
anticyclonically-curved upper tropospheric jet streak — consistent with the findings of a study by
Trier and Sharman
. Such transverse banding cloud features are frequently observed around the periphery of decaying MCSs (for example,
July 2020
,
June 2018
 and 
July 2016
) and in the vicinity of strong upper-tropospheric jet streaks (for example, 
February 2020
 and 
March 2016
).