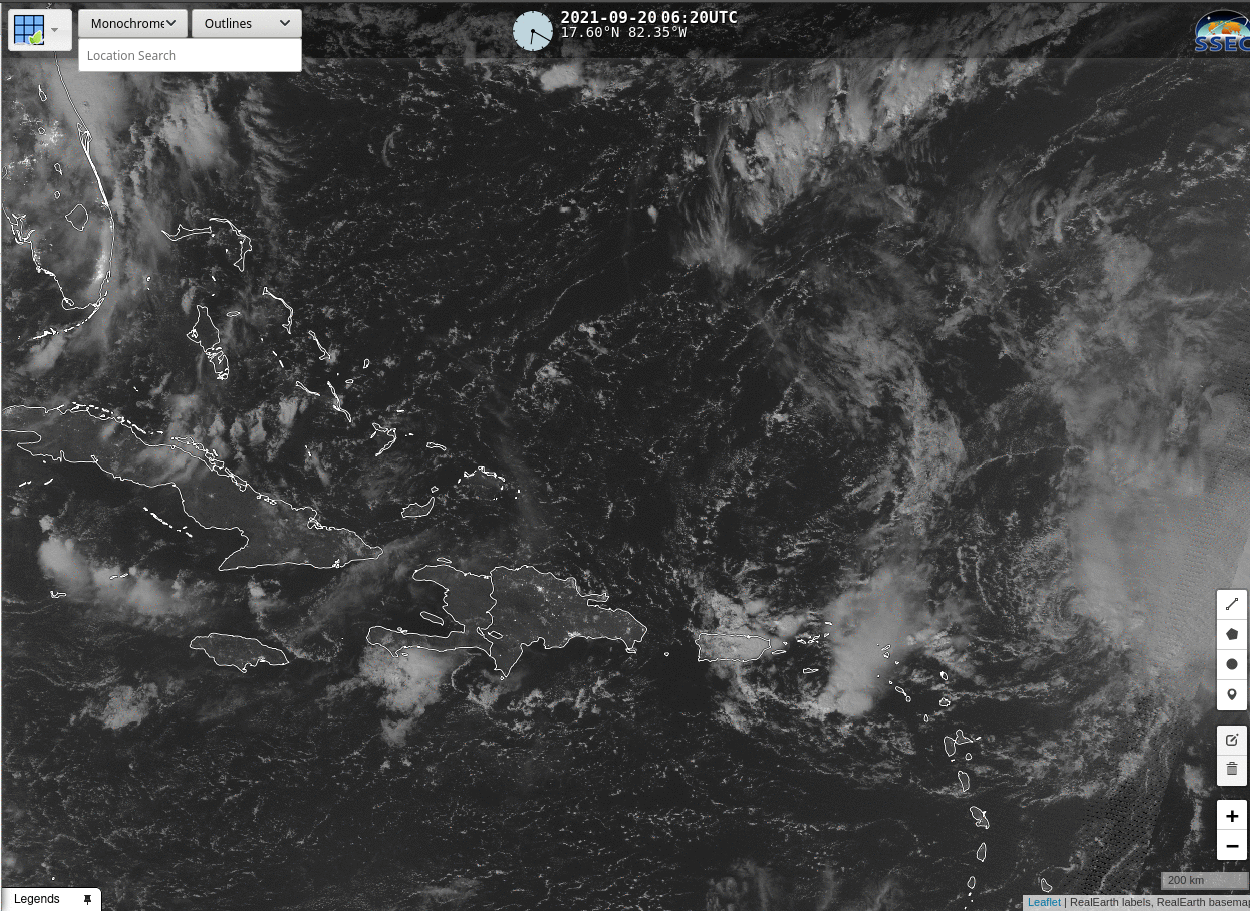 Suomi NPP Day Night imagery, in a toggle above with infrared imagery from GOES-16, (both displayed in RealEarth) depicts a classic sheared Tropical Cyclone structure to the east-northeast of the Caribbean Sea. The low-level circulation (very apparent in the nighttime visible imagery under the illumination of a near-full moon) is displaced to the west of the deep convection near the edge of this Suomi NPP scan. Indeed, the low-level circulation is difficult to discern in the single enhanced infrared image (animation better reveals its structure however). An earlier (0527 UTC) overpass from NOAA-20, below (VIIRS imagery courtesy William Straka, CIMSS), also shows the circulation to the west of the main convection. It would be a challenge to locate correctly the storm center based solely on the VIIRS infrared imagery!
---
The shear that is disrupting TS Peter's structure is shown below (imagery from the SSEC Tropical website), overlain on top of 1-km visible imagery at 1300 UTC.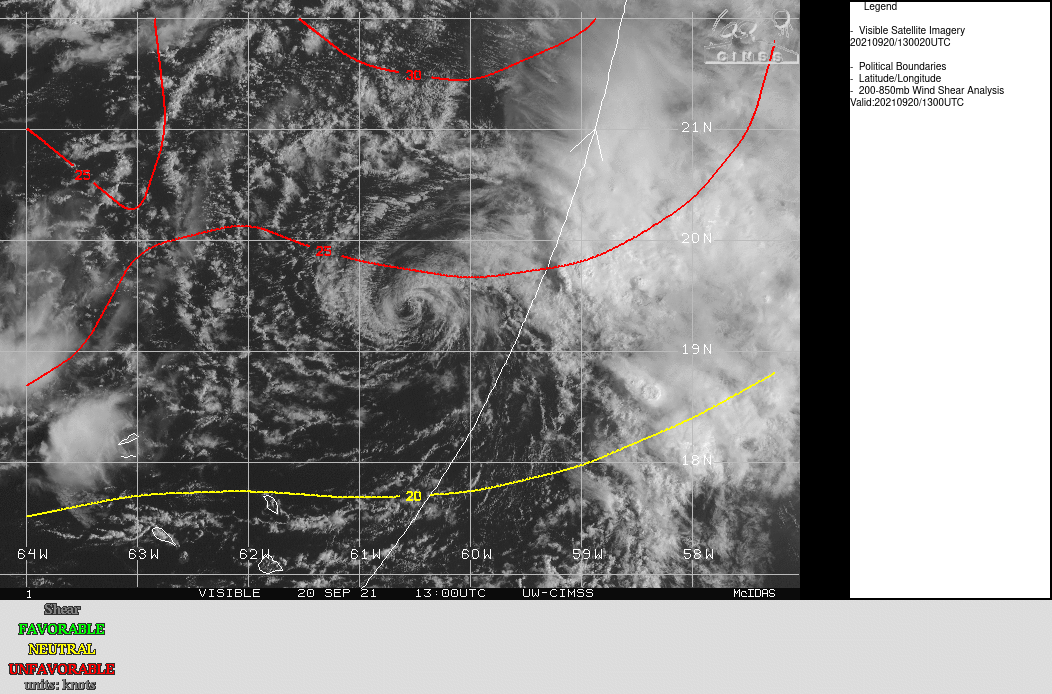 For more information on struggling Tropical Storm Peter, visit the website of the National Hurricane Center.