Tropical Storm Larry has formed in the far eastern Atlantic Ocean. The large-scale view of the tropical Atlantic, shown above, taken from CSPP Geosphere (direct link to the imagery) shows Larry west of Africa. Tropical depression Kate is also apparent, and that storm again has convection near its center as shear there has relaxed. Kate is also moving towards a region with cooler sea surface temperatures.
The animation above shows a brownish color to the True Color imagery, suggestive of dust in the atmosphere, and a Sahara Air Layer analysis from the CIMSS Tropical Website, below, shows a strong signal just north of Larry (click here for the most recent image).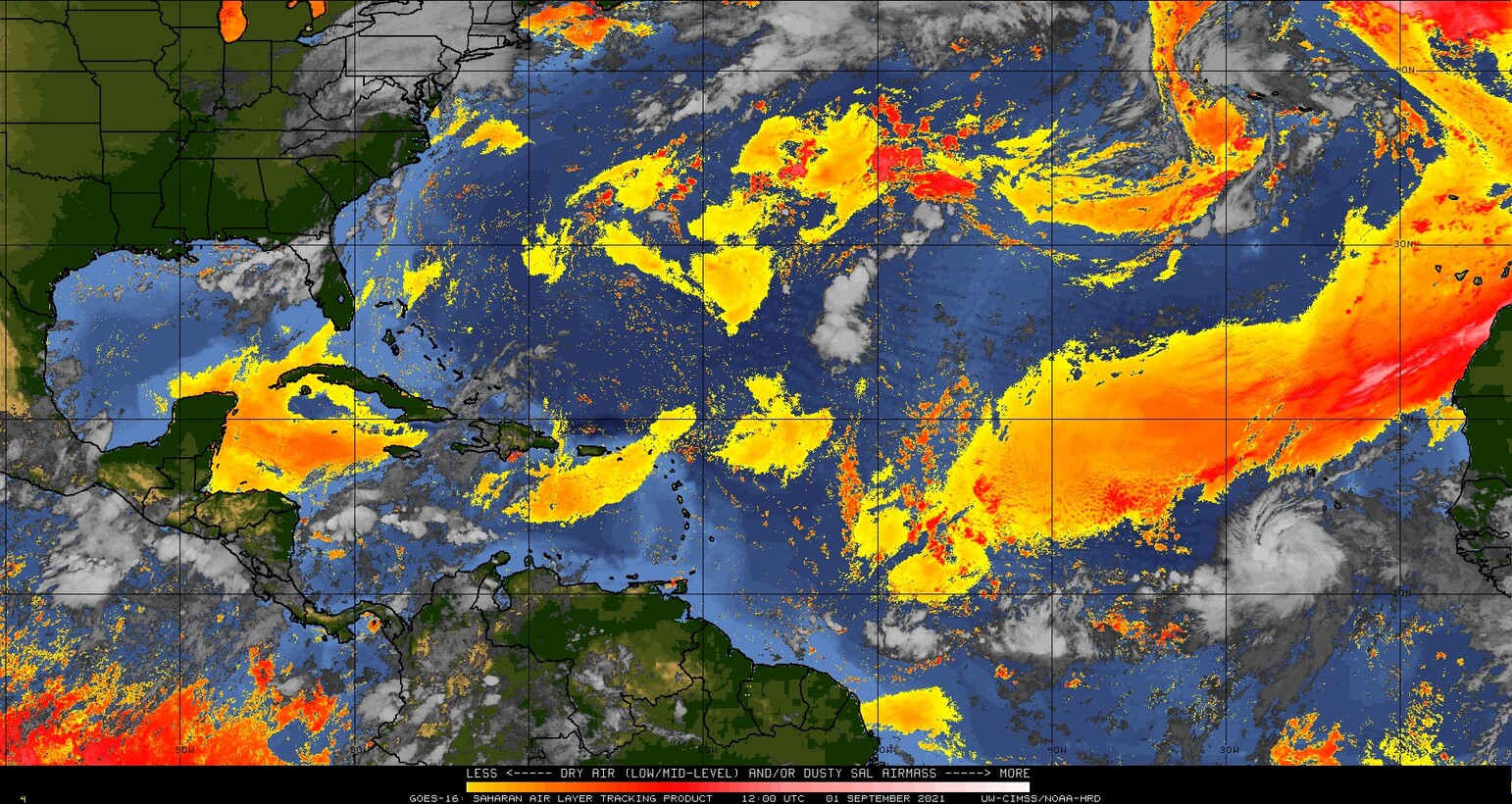 The toggle below shows the Air Mass RGB and low-level water vapor infrared imagery both show a dry signature where the SAL analysis has a strong signature. Note how Tropical Depression Kate is near a signal in the Air Mass RGB — but rather than dry air as in a SAL, this is associated with a Potential Vorticity anomaly, as suggested in this toggle between the Air Mass RGB and a pressure analysis on the 1.5 PVU surface (from the UKMET model).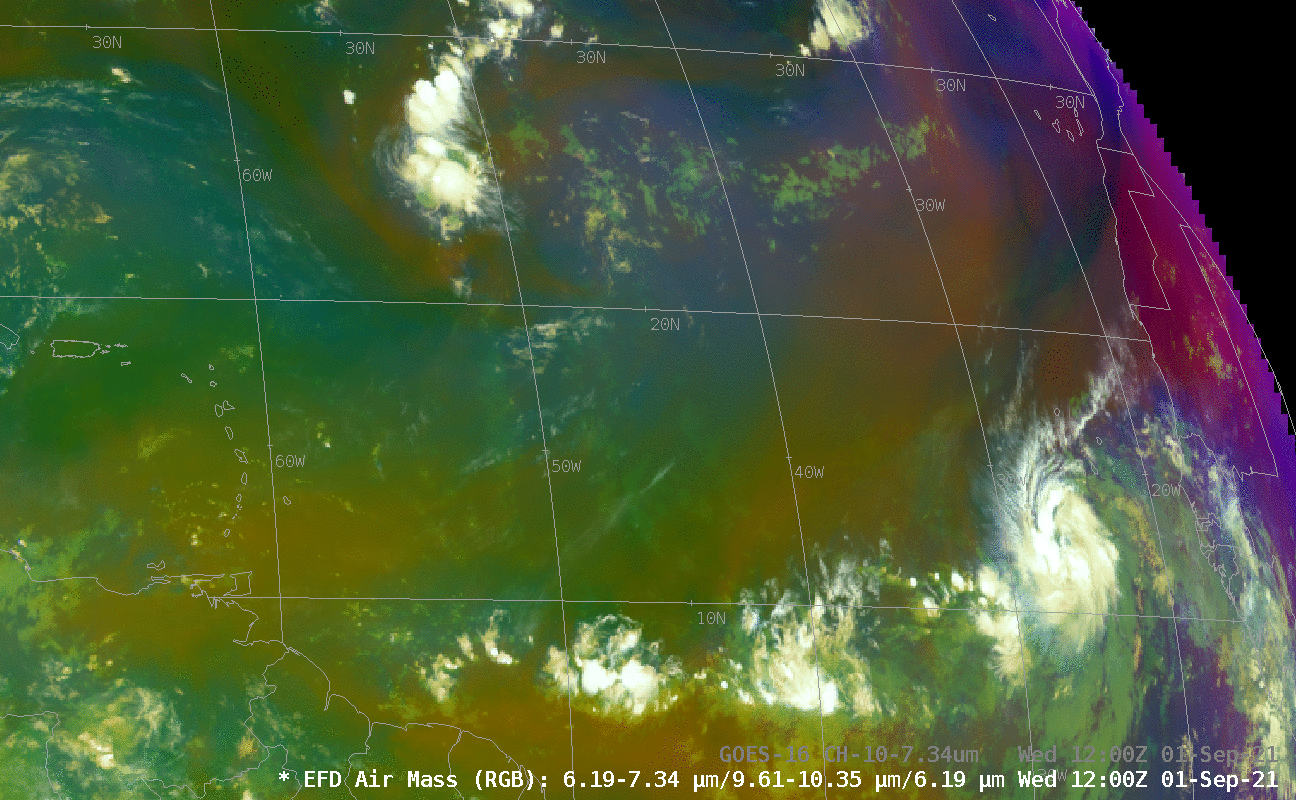 Larry is forecast to stay south of the dry air, and forecast to become a strong storm (Shear values near the storm are small, based on the 1300 UTC analysis). For more details, refer to the National Hurricane Center.