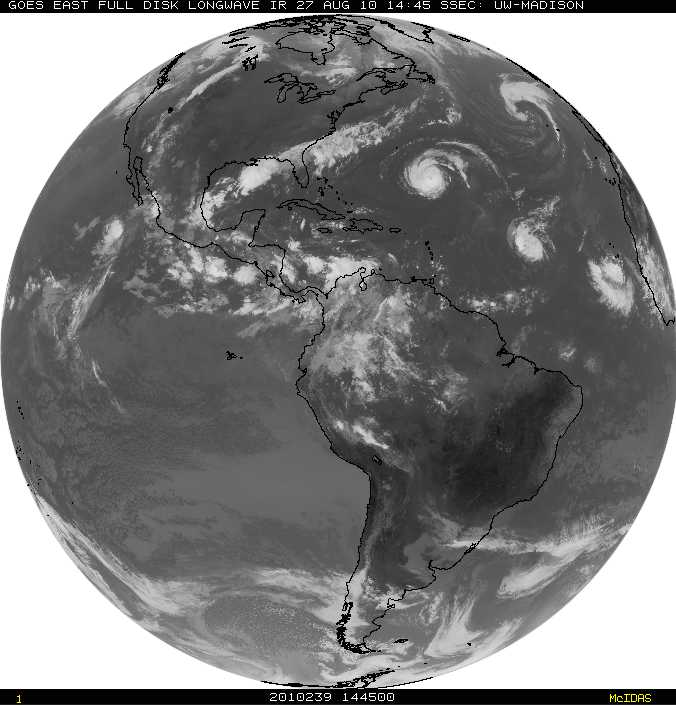 The infrared imagery from Friday morning, 27 August, shows three separate tropical systems — in various stages of development — over the Atlantic Ocean, with a fourth system poised to move out into the tropical Atlantic from Africa. Meteosat imagery shows a fifth system moving westward over central Africa (These images are available at the University of Wisconsin SSEC's Geostationary Image Browser).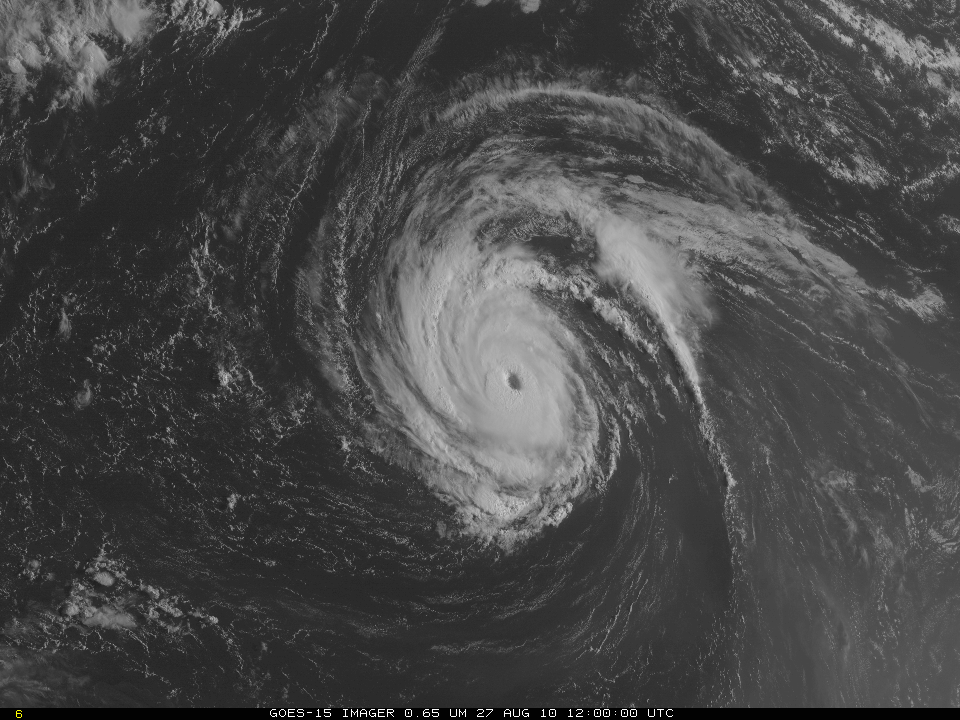 Hurricane Danielle, above, as seen by GOES-15 (Click here for a longer loop from GOES-13) is a mature Category IV storm over the central Atlantic, with well developed outflow in an environment characterized by warm sea-surface temperatures and small vertical wind shear. The cold cloud tops surrounding the mostly cloud-free eye have brightness temperatures in the 195-200 K range. GOES-15 IR Imagery shows similar temperatures.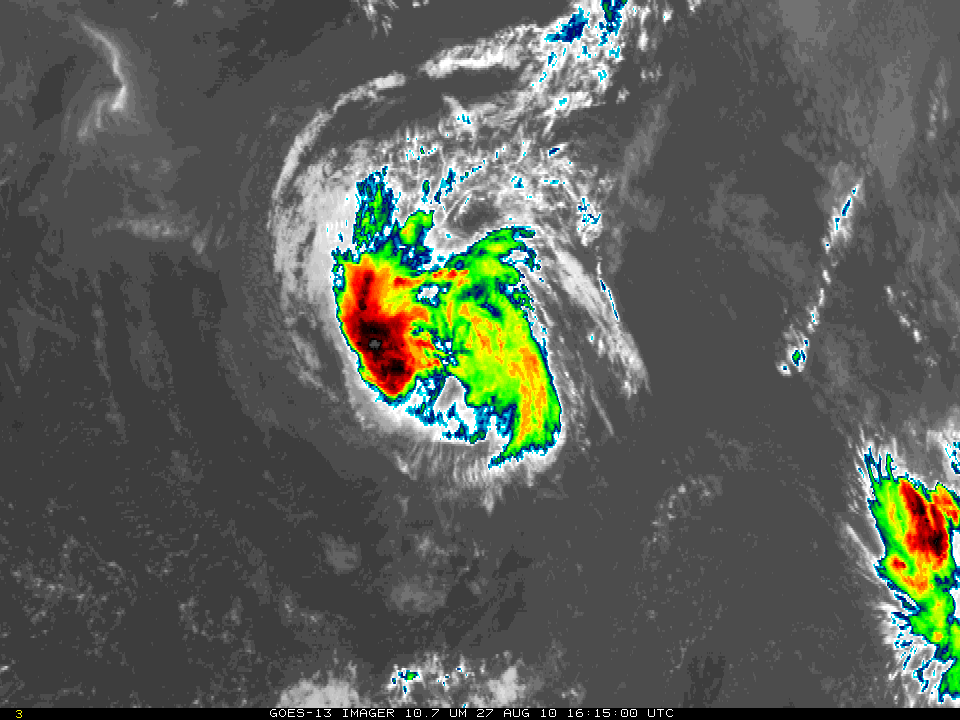 Tropical Storm Earl, above, is in an environment not as conducive to development as Danielle. Analyses from the CIMSS Tropical Weather Web Page show a storm track that has recently passed over cooler ocean water. More importantly, Earl is surrounded by dry Saharan Air and that dry air is suppressing some of the convective activity needed to fuel system development. Analyses for Total Precipitable Water (taken from this site) also show Earl entraining dry air. However, the projected path of Earl is towards a warmer sea surface in a more moisture-rich environment, so intensification is forecast.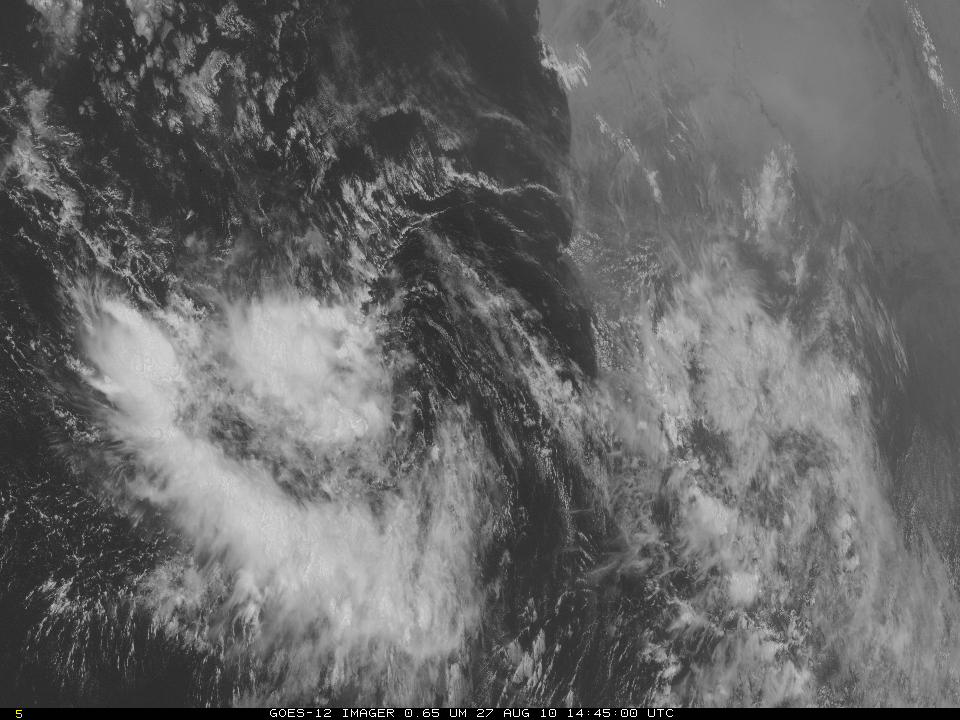 In contrast the Earl, the disturbance off the coast of Africa, above, as viewed from GOES-12, is over a region of warm water, and is south of dry air with origins over the Sahara. Shear values over the storm are low, so intensification should occur.
The next names in the list for the Atlantic are Fiona, Gaston and Hermine. For the latest on these storms, visit the National Hurricane Center website.
(Added: Dan Lindsey at CIRA notes the similarity to 1995. Here is an image from 2345 UTC on 29 August 1995 showing a similar line-up of storms across the tropical Atlantic).