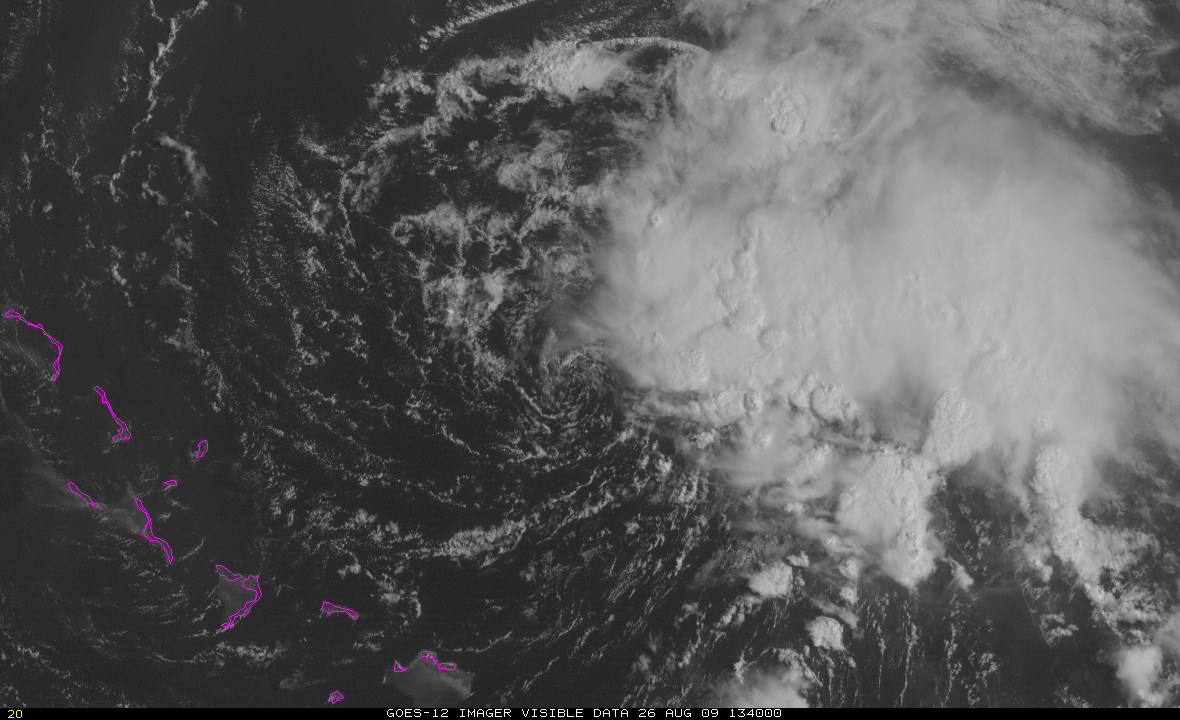 An area of disturbed weather north of the Bahamas developed into Tropical Storm Danny early on 26 August. Satellite loops of the visible imagery, above, clearly show a low-level circulation that is displaced from the area of main convection to the north and east. Until the convection and the low-level centered are more co-located, development of the system should be slow.
Observations of wind shear near the Bahamas (analysis available at the CIMSS Tropical Weather Website) show modest values near the storm, consistent with the forecast of slow strengthening.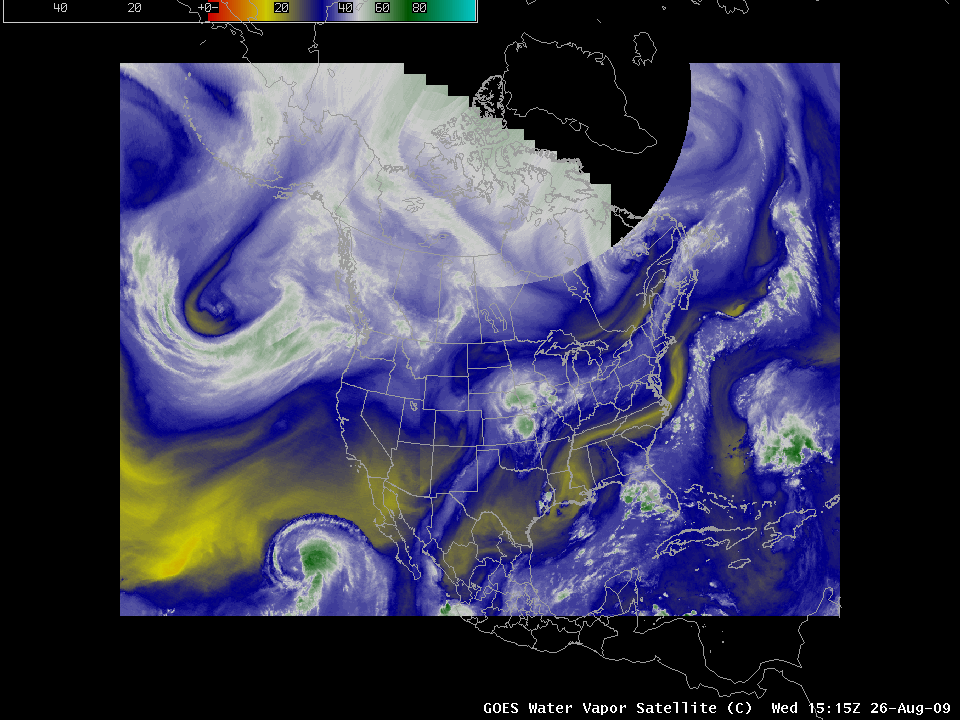 Water vapor imagery over North America shows the environment surrounding the storm, and several features that will determine where Danny will eventually move. The environment surrounding Danny is moist — dry air intrusions into the core of the storm, a weakening influence — should be small in the next 24-48 hours. Features in the upper troposphere that may influence the path of Danny include the closed circulation over southern Mississippi and the trough dropping into the Midwestern United States. As these features approach the east coast of the United States, increasing shear may limit the strength of Danny. However, sea surface temperatures are near the seasonal peak, which favors an increase in strength.
The eventual path of Danny is difficult to predict, in part because of the disorganized nature of the storm. It should be clear, however, that interested (and/or vulnerable) parties up and down the East Coast of the United States should keep an eye on the forecast.