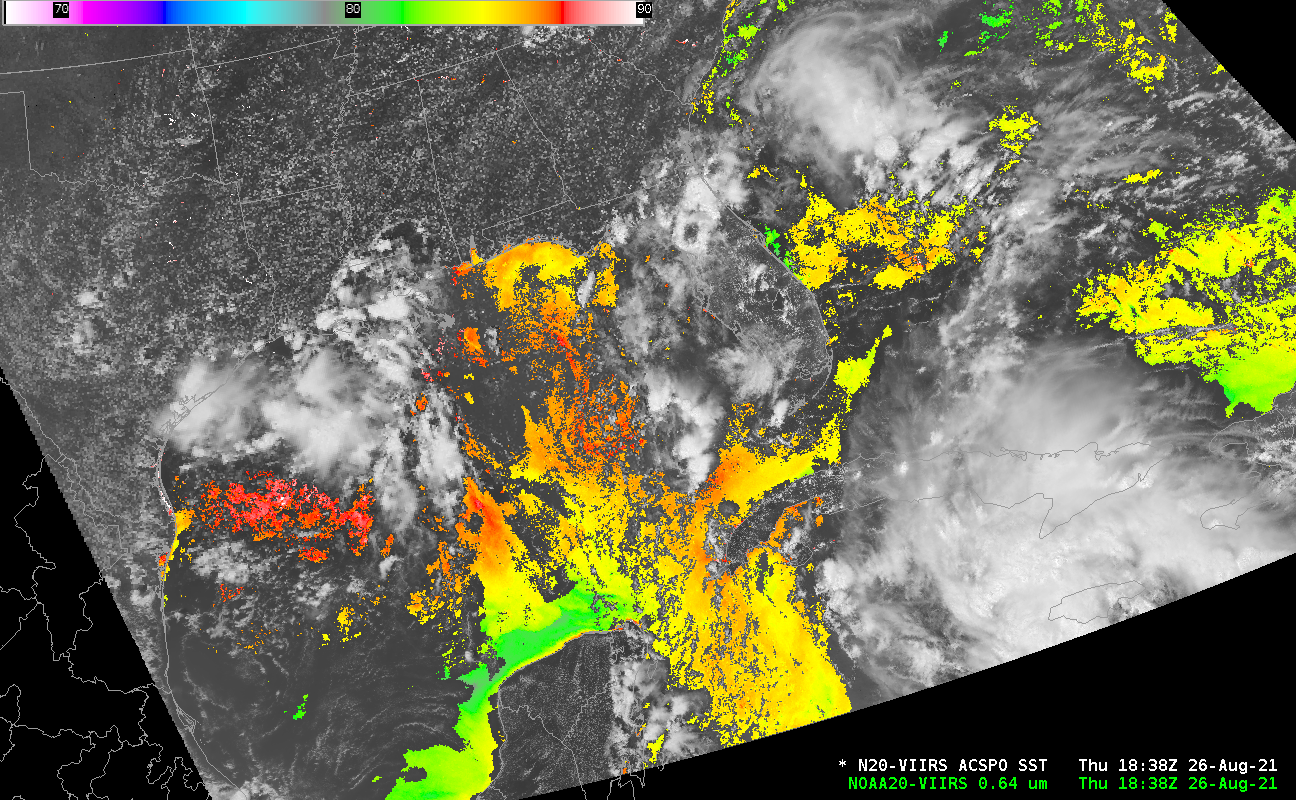 The National Hurricane Center is issuing advisories on a strong Tropical Depression in the western Caribbean Sea, centered to the west of Jamaica — in the southeast corner of the image above. This system is at the edge of the observing capabilities from the CIMSS Direct Broadcast antenna, but the image above, created from that data stream, does show the very warm Gulf of Mexico waters over which the system is forecast to move (much of the orange/red enhancement shows temperatures at/above 30 C/86 F!)
AMSR-2 Microwave imagery from JAXA's GCOM-W1 satellite, below, shows an unorganized storm, but plenty of ongoing convection. At the time of this imagery (1802 UTC), the storm was centered near 17.5 N, 69.5 W.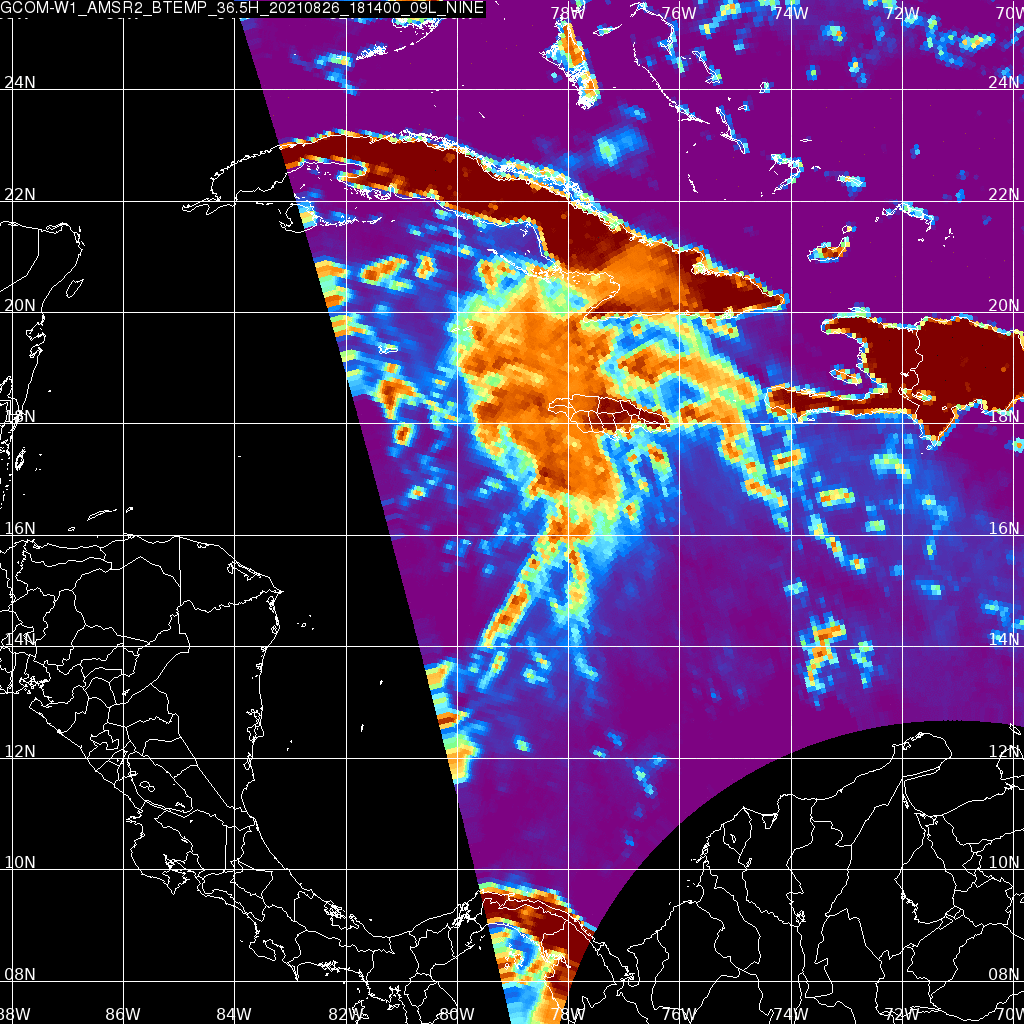 More information on this system is available at the National Hurricane Center. When named, this storm will be Ida.
---
Ida was named shortly after 2100 UTC on 26 August. Day Night Band imagery at 0658 UTC on 27 August 2021, below, shows Ida south of Cuba, with indication of shear: the strong convection is displaced slightly to the northeast of the surface circulation (inferred by the curvature in the low-level cumulus). Ida at this time displayed no lightning activity (unlike the convection in the central Gulf of Mexico).