Haze propagating across the Pacific Ocean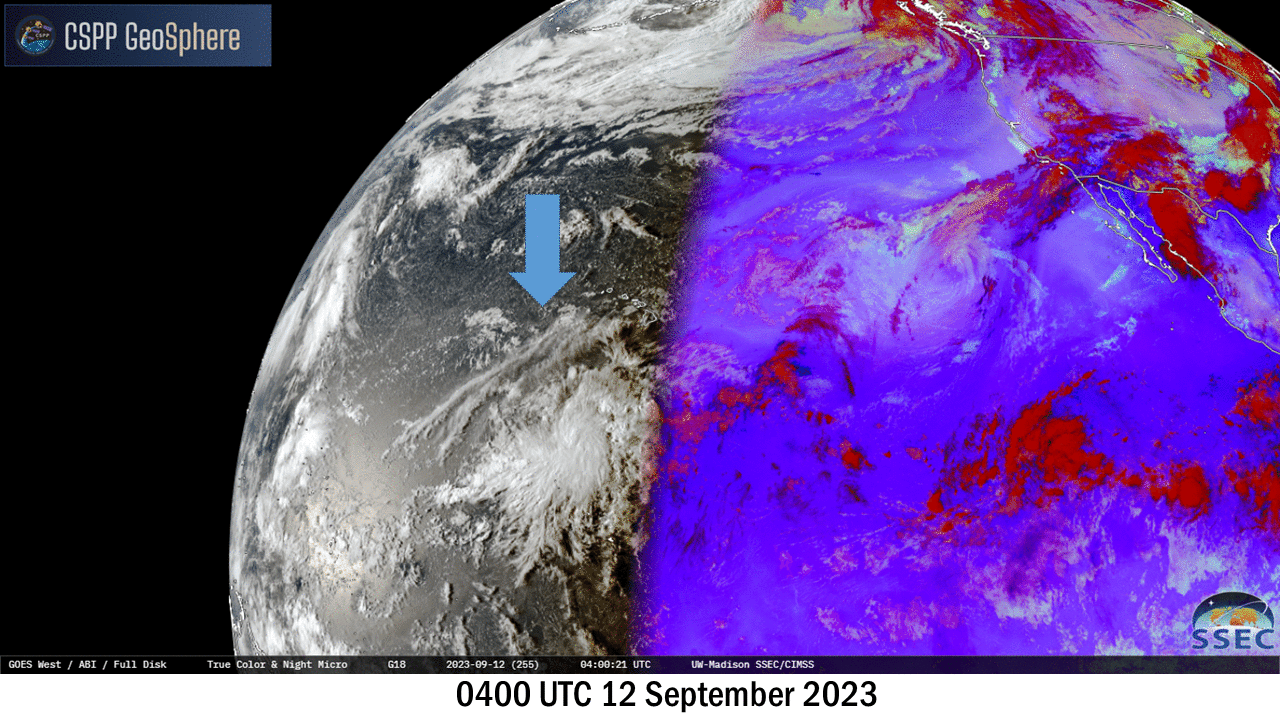 Daily imagery from the CSPP Geosphere website above, at 0400 UTC from 12-19 September, show haze (highlighted by the blue arrows) moving across the Pacific Ocean. The haze is likely a by-product of the ongoing eruption at Kilauea. The initial burst of haze moved beyond the view of GOES-West by 19 September, but imagery shows other regions of haze are following behind. The haze has moved into the western Pacific, and has affected visibility in the northern Marianas Islands, as noted in the Forecast Discussion from the National Weather Service in Guam, shown below.
Multi-spectral satellite imagery from earlier this morning showed a
narrow band of haze reaching the Marianas along easterly trade-wind
flow pointing back to the Hawaii region. This haze has occasionally
dropped visibility at the Saipan airport earlier this morning, but
appears to have improved slightly in the afternoon hours. It is
likely that this haze originated from the recent Kilauea activity
from September 10th-16th of last week. High uncertainty remains to
exactly for how long this haze might persist, but it is expected to
be perceivable through at least Wednesday morning.
The image below, from the Guam NWS Facebook page, shows Garapan on Saipan.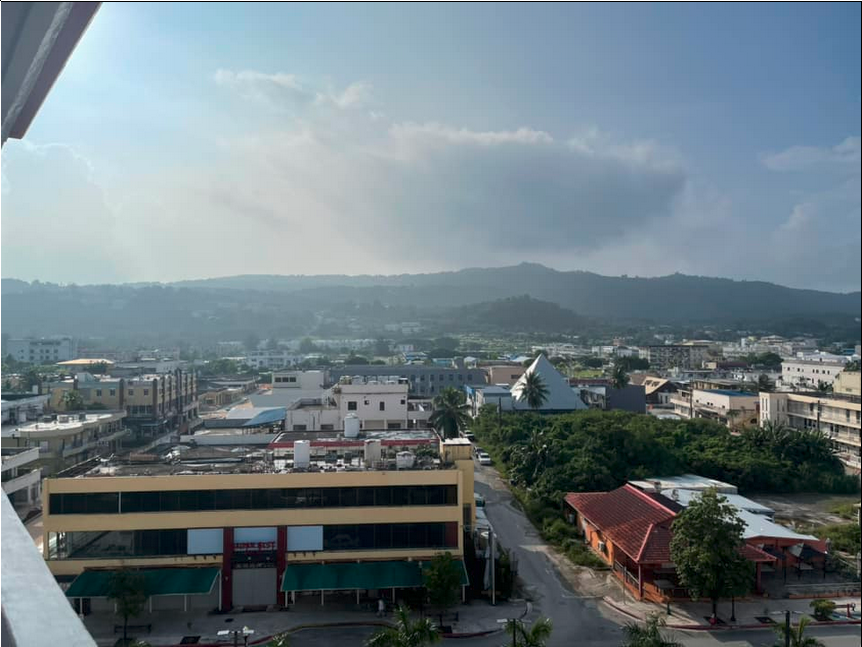 ---
The progression of haze from Hawaii to the Marianas is more easily viewed in a map that includes both Hawaii and Guam. Daily views (all at 0400 UTC as in the animation above) of GOES-18 Band 1 (0.47 µm) imagery show the haze approaching the Marianas by 0400 UTC on 18 September.

The toggle below of GOES-18 and Himawari-9 Band 1 imagery, both at 0400 UTC on 17 September, shows the importance of view angle relative to the Sun in detecting the presence of haze. Haze that is apparent in GOES-18 imagery (near 160oE) is not apparent in Himawari-9 imagery because of differences in view angle and the location of the Sun relative to the satellite.

_________________________________________
JMA Himawari-9 True Color RGB images created using Geo2Grid (above) helped to highlight the westward transport of hazy volcanic smog (vog) from Hawai`i to the Mariana Islands during the 13-18 September time period. A plot of surface report data from Saipan Island (below) indicated that the surface visibility dropped as low as 5-6 miles (from 2100-2200 UTC on 18 September, or 7-8 AM ChST on 19 September) when the vog arrived. The satellite imagery was certainly convincing, but HYSPLIT model back trajectories also helped to implicate Kilauea vog as the source of haziness observed at Saipan (with subsidence occurring during the period of long-range transport).
---
Thanks to Brandon Aydlett, the Science and Operations Officer at Guam, for the alert on the haze.