SAR Wind observations around Samoa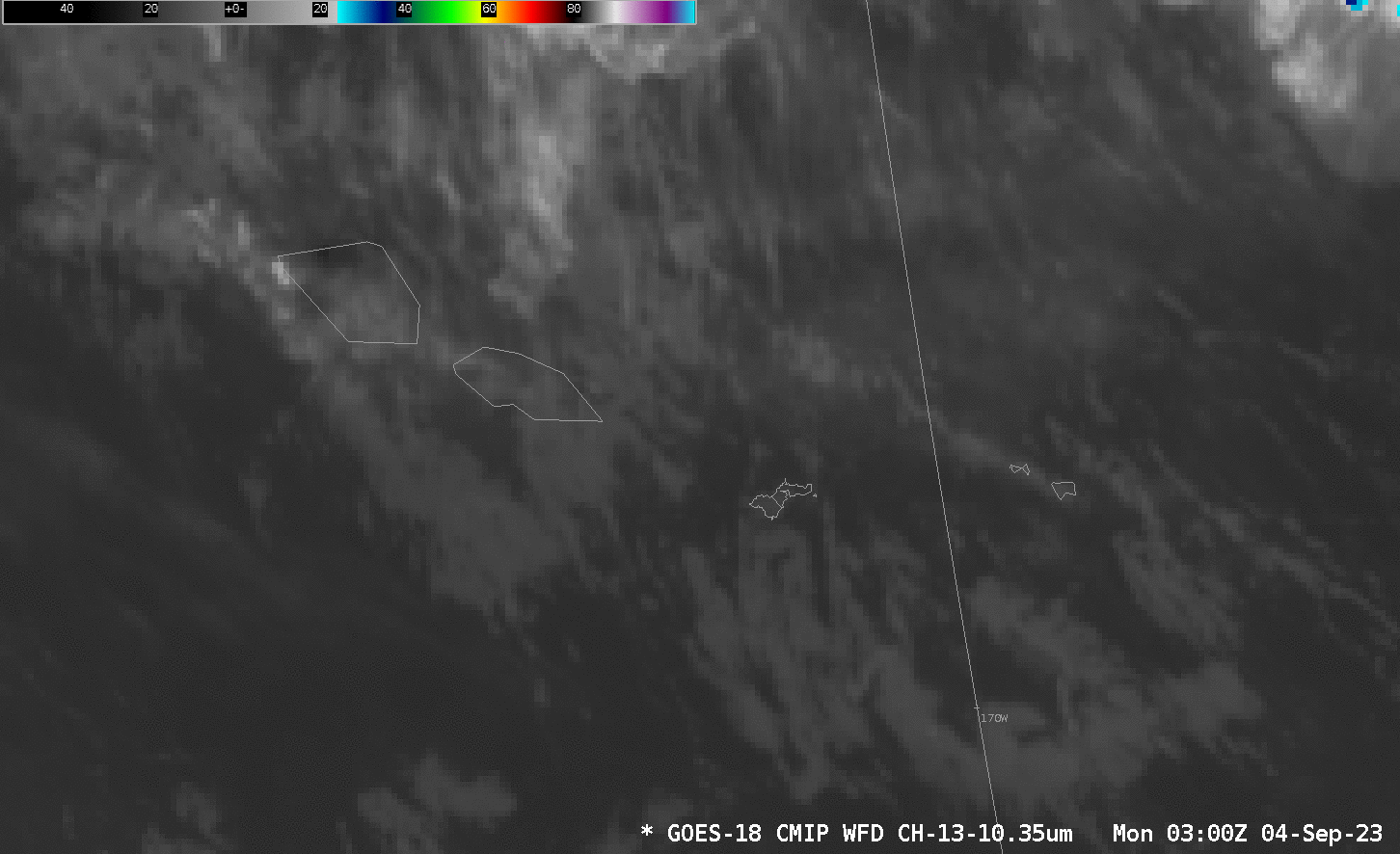 Sentinel-1A overflew the Samoan Islands on 4 September — as it does every 12 days — and the Normalized Radar Cross Section data (as at this website) was used to create wind data at very high spatial resolution. Sentinel-1A derived wind data can also be viewed at this NOAA/STAR website that has links to both NRCS data and wind speeds. The wind data shown in the animation above was plotted in AWIPS to facilitate comparison to infrared imagery. Sometimes, there are obvious relationships between the SAR wind features and ABI imagery. In the case shown above, that's a challenge. The ABI data does show high clouds sinking south towards Samoa and low-level cloud streets moving west-northwest. Peak winds near 30 knots are north of Upolu and east of Savai'i. There is an ABI feature associated with that wind, but it would be difficult to relate reliably all similar ABI features to wind maxima. It is far more challenging to relate the smaller wind maxima that suggest a relationship with cloud streets/showers to ABI structures. It is possible to estimate the wind direction however given the presence of wind shadows downwind of the islands, especially Tutuila.
The Slider below that compares the SAR Wind speeds shows the difficulty in relating the SAR winds to Band 13 imagery.