Sentinel 2A views Vermont Flooding
Vermont was hit with its worst flooding in over a century, making it one of the worst natural disasters in the state's history. Rains dumped up to nine inches from Monday, July 9 and into Tuesday, July 10, 2023. Major roads and highways were shut down, and more than 200 rescues were carried out.
Sentinel 2A, a polar-orbiting satellite operated by the European Space Agency, captured imagery of this flooding. CIMSS scientist Sam Batzli made this data accessible on RealEarth, seen in the image below.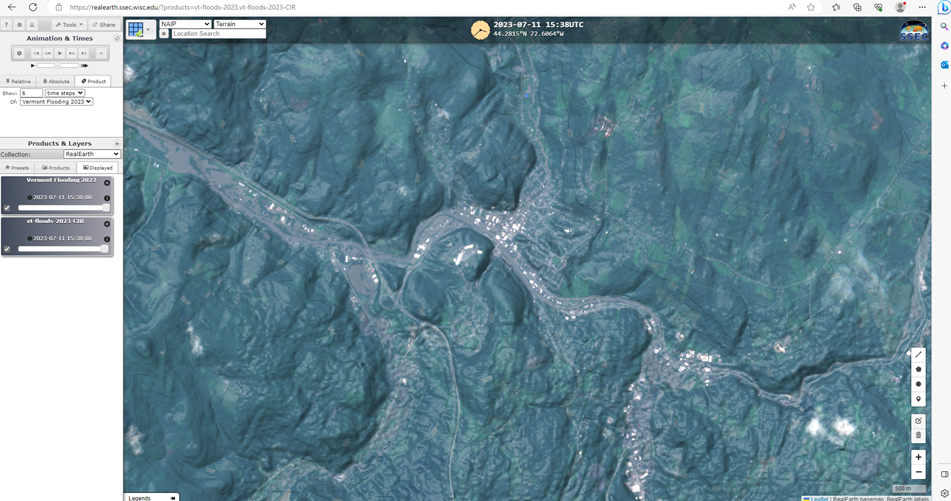 CIMSS scientist Danielle Losos created a Normalized Burn Ratio over the Sentinel 2A imagery and produced some interesting results. It turns out that burn scars and water both reflect differently than the surrounding landscape, so flooding shows up in a Normalized Burn Ratio. Two examples can be seen below.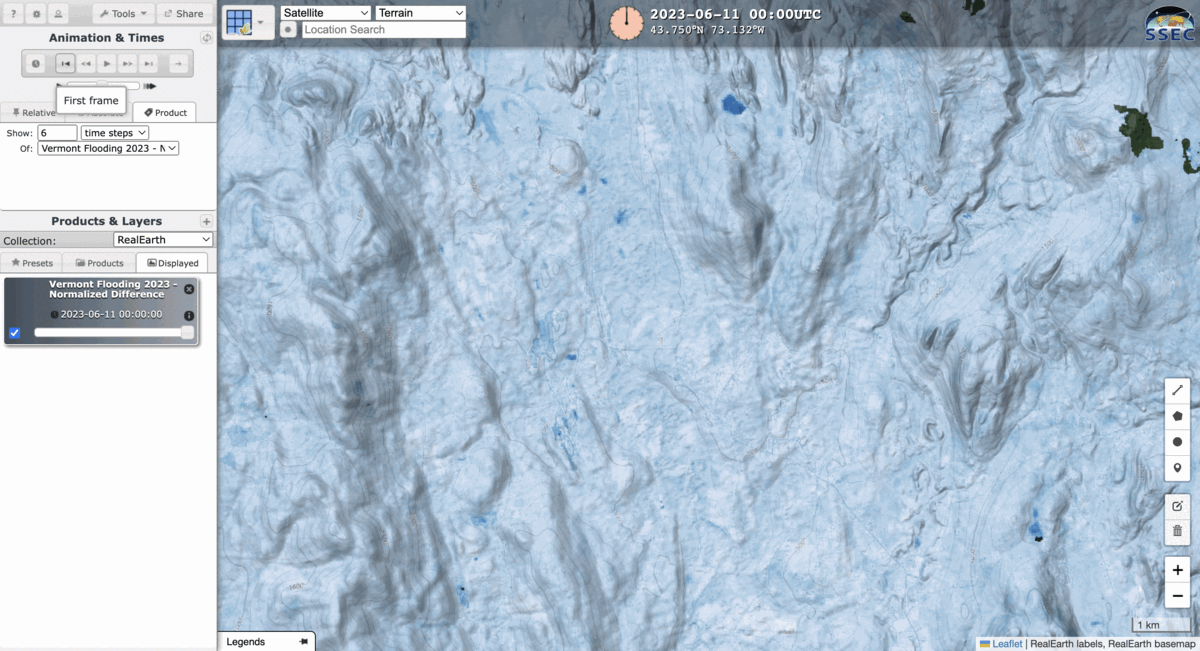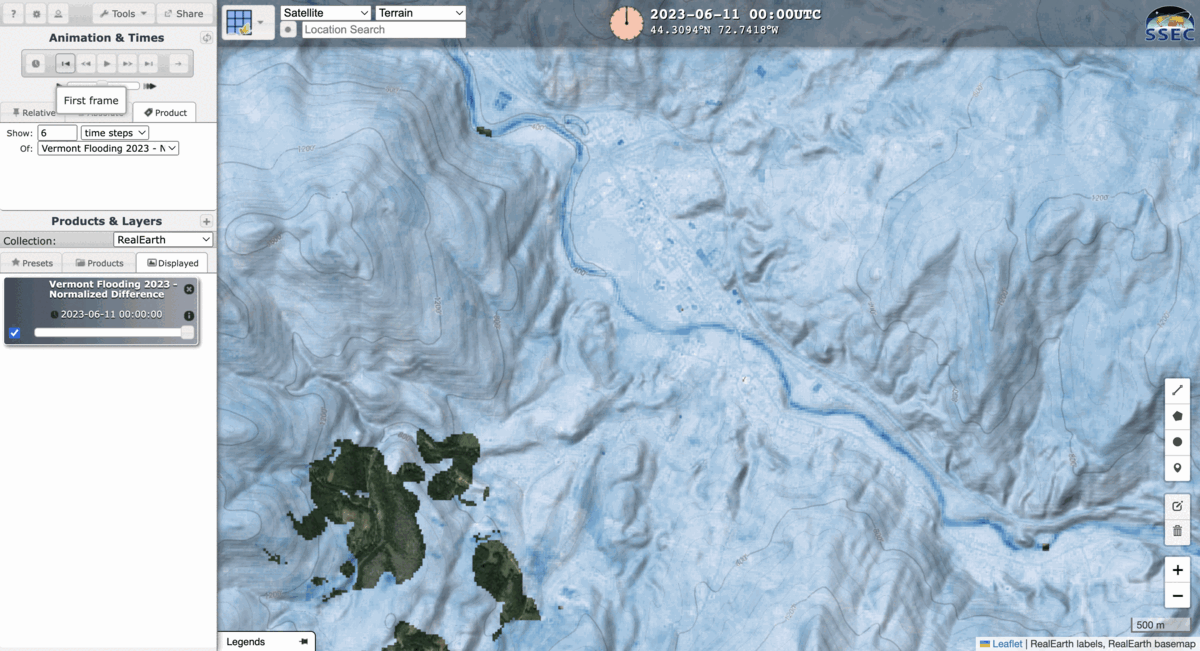 You can explore the Normalized Burn Ratio over parts of Vermont for these dates using RealEarth. As of Thursday, July 13, Vermont may be due for more rain, and a new flood watch may be put into place by Thursday afternoon.