Flooding in Auckland New Zealand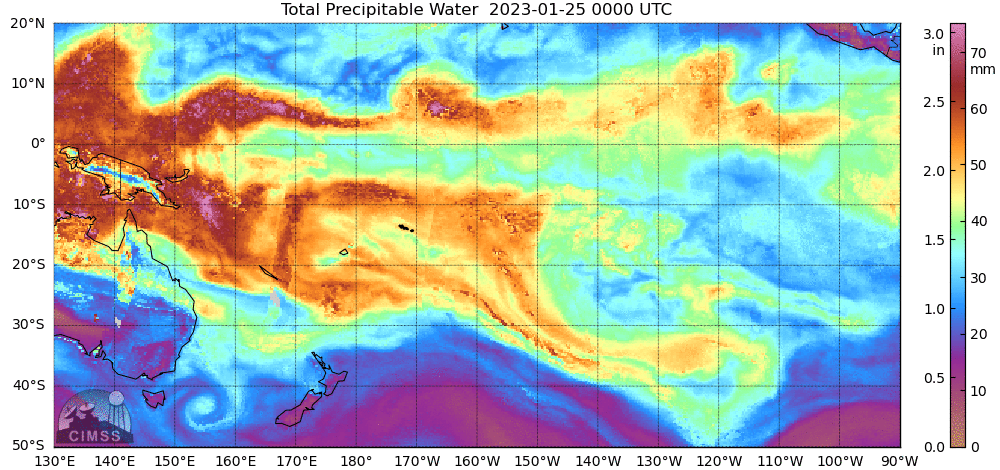 Auckland, on the North Island of New Zealand, has experienced significant flooding starting on 27 January 2023. MIMIC Total Precipitable Water fields, above, (from this site, or downloadable here) show an atmospheric connection between the deep tropical moisture that is persistent between 5oS and 20oS; a filament moves with a cyclonic swirl from 26-28 January. A second region of even more moisture is poised to the north of New Zealand by 0000 UTC 30 January. How unusually wet is this moisture stream? NOAA's Office of Satellite Products and Observations (OSPO) produces percent-of-normal total precipitable water products, available at this website. The values near New Zealand early on 27 January are around 150% of normal, as shown below.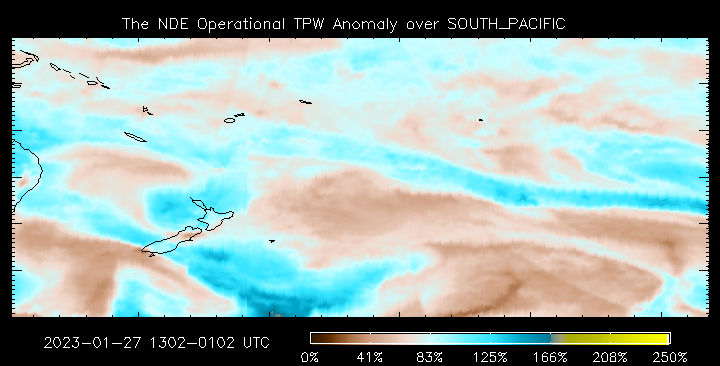 Values approaching New Zealand on 30 January 2023, shown below, are somewhat larger: closer to 175% of normal.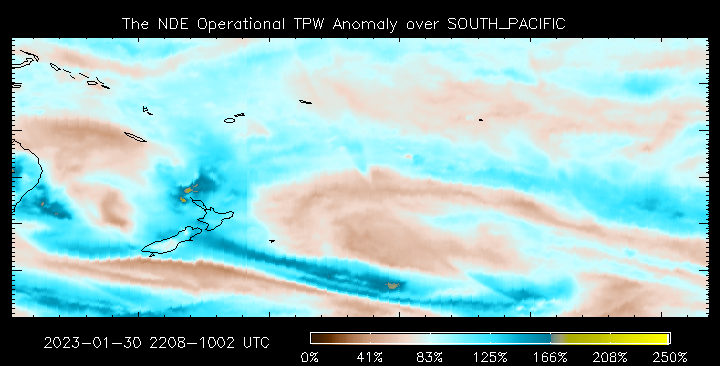 Himawairi-9 imagery on 26-27 January 2023, shown below, shows persistent convective development in/around Auckland.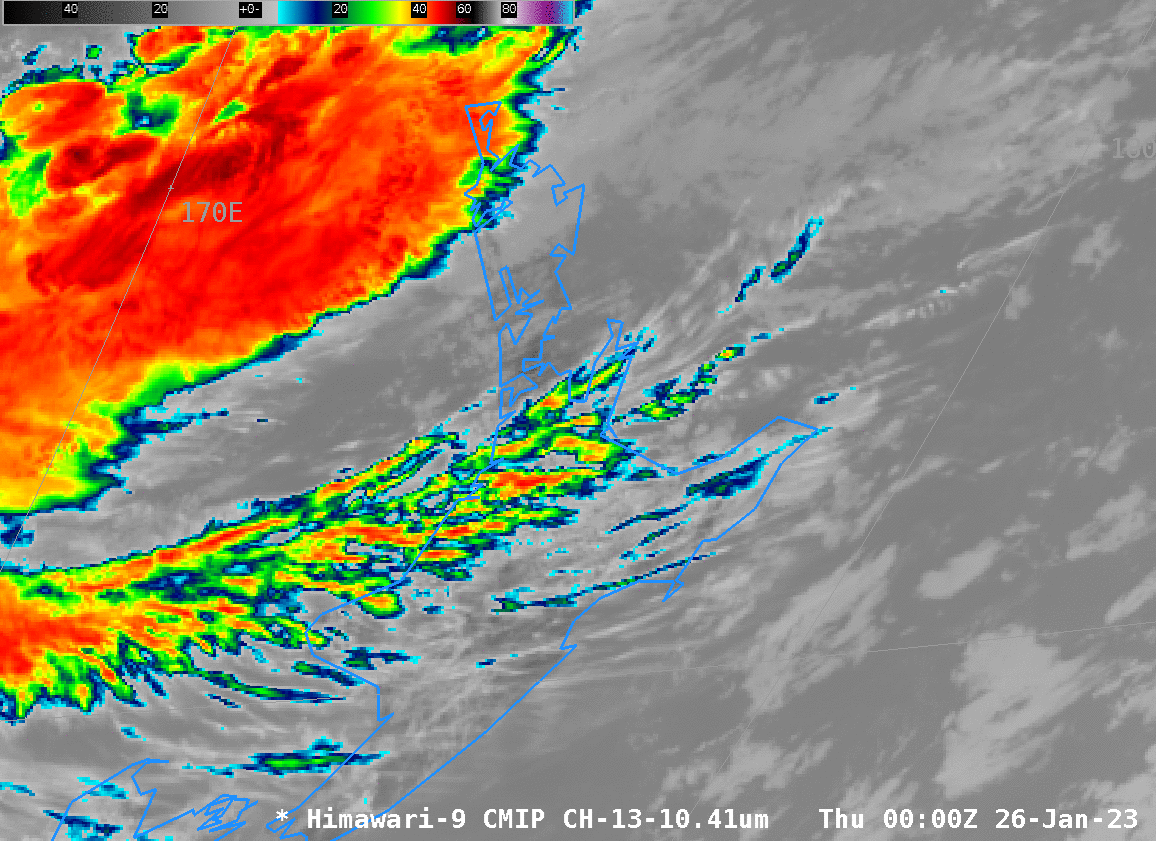 ---
Rain totals can be estimated from Satellite. GsMap, a website maintained by JAXA, produces hourly and daily rainfall maps, and the 24-hour total ending at 1200 UTC on 27 January (from this link) is shown below. A similar image, but for the 24 hours ending at 1200 UTC on 30 January 2023, also shown below, indicates very large accumulations over the ocean to the north of New Zealand.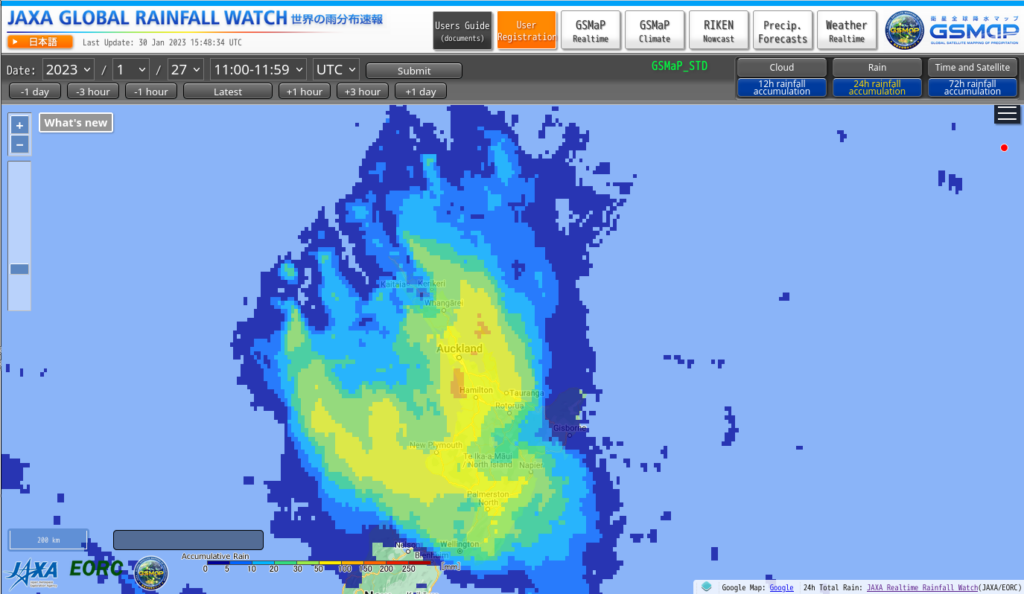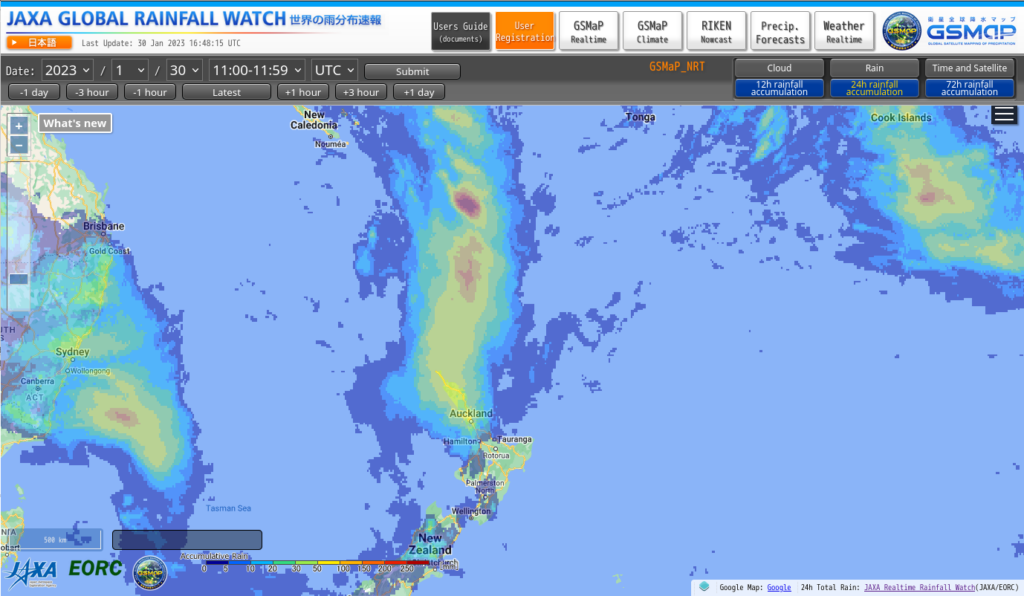 CMORPH real-time estimates of 24-hour precipitation are available in RealEarth (enter 'CMORPH' in the search box at that website, or click this link for the event discussed in this blog post). Values for the 24 hours ending 2359 UTC on 26 January, and for the 24 hours ending on 27 January, below, show values near 100 mm around Auckland for the two days. Values for the 24 hours ending 29 January show heavy rains moving back on to the North Island.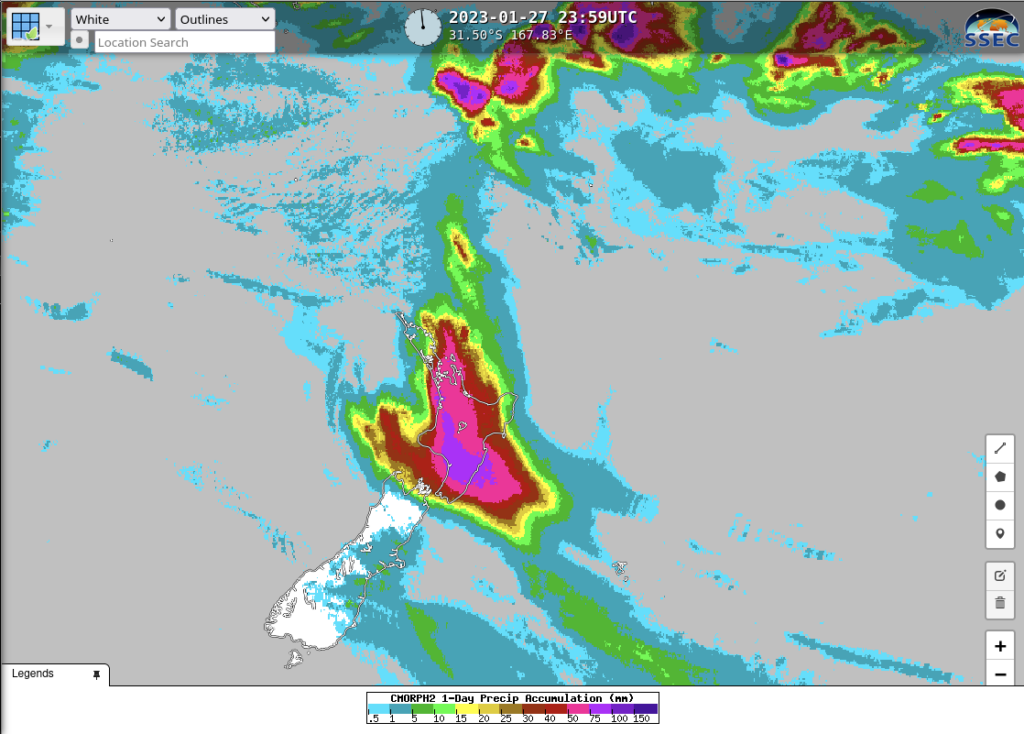 ---
GOES-18 also views New Zealand. The animation of the Night Microphysics RGB, below, produced by the CSPP Geosphere site shows the deep clouds (in red) associated with the abundant moisture/tall clouds to the north of New Zealand, with a slow southward motion to the cloud mass.