The moving shadow of Mt. Shasta
Northern California enjoyed a clear day on 23 January, and the animation above, from the CSPP Geosphere site, (click here for a direct — but not permanent — link to the animation) shows the shadow of Mount Shasta (see the still image below identifying both the mountain and the shadow) shortening over the course of the morning. Note that clouds are also present around the mountain peak as well, although this webcam screen capture from 2100 UTC (source) shows only clear skies. Also of interest in the animation above: the sloshing of the low clouds within the valleys of southern Oregon.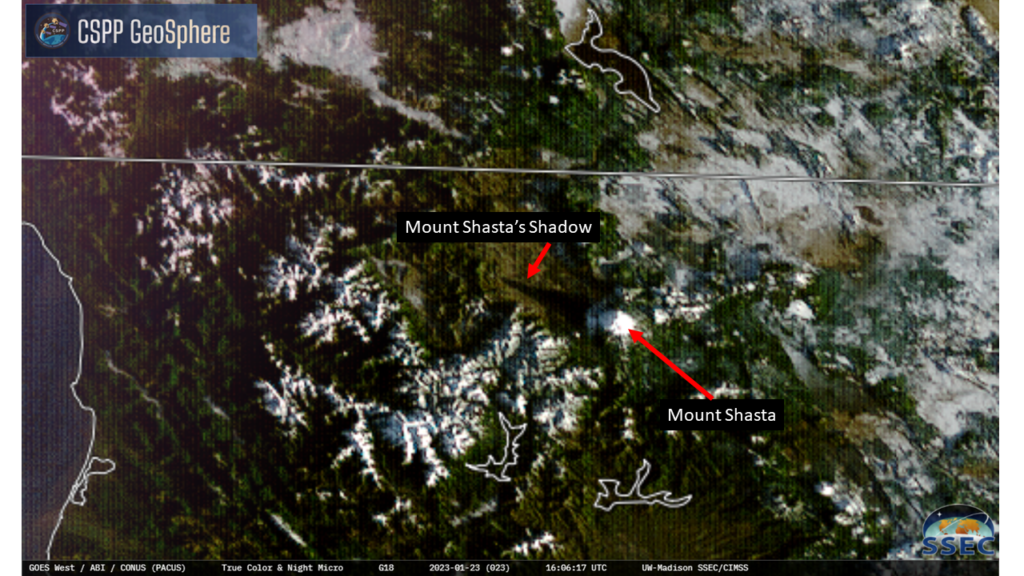 Click here and here for similar blog posts on the shadow of Denali. Thanks to Mike Stavish, SOO at WFO MFR for drawing our attention to this event.