Hurricane Dean remnants affect southern California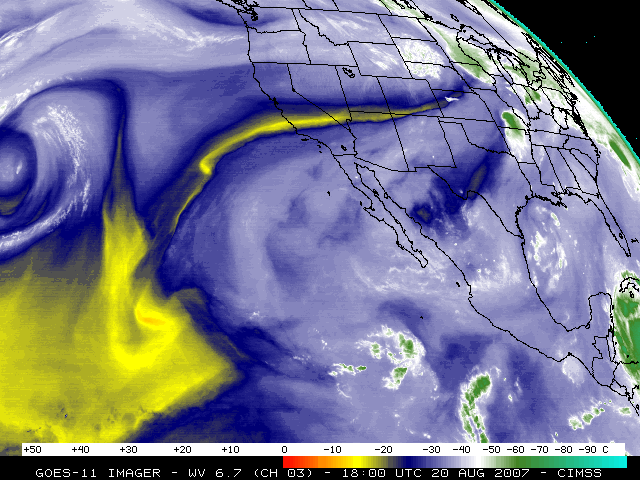 An animation of GOES-11 water vapor channel images (above) showed that Atlantic Hurricane Dean made landfall in Mexico on 22 August 2007, and eventually emerged into the Pacific basin on 23 August; the middle/upper tropospheric moisture associated with the remnants of Dean then moved slowly northward across the Baja California region toward southern California during the next several days. AWIPS GOES-11 water vapor imagery on 26 August 2007 (below) indicated that a good deal of this moisture had spread across much of the southern half of California — this residual moisture (and vorticity) was responsible for helping to initiate numerous thunderstorms (radar animation), some of which produced flash flooding, record daily rainfall, and even a waterspout in the San Diego area.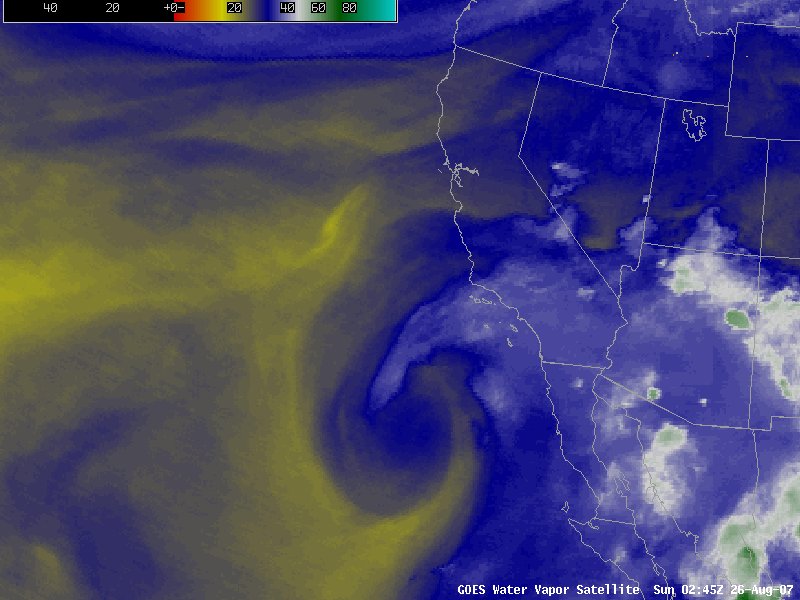 GOES sounder Total Precipitable Water (TPW) derived product imagery (below) revealed PW values as high as 40-50 mm (1.6-2.0 inches) over southern California at 14 UTC on 26 August.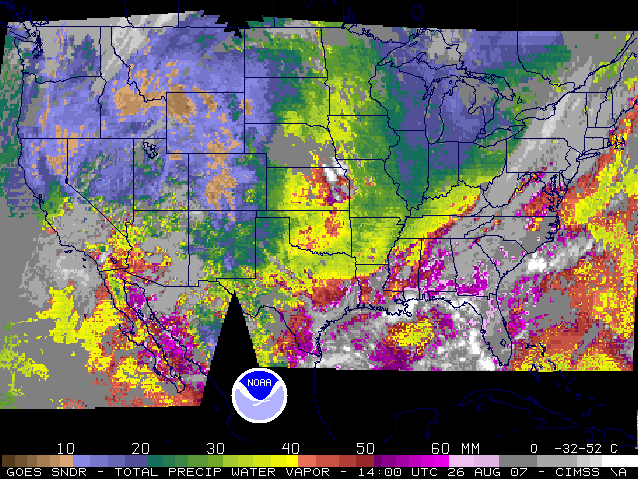 Since the GOES sounder has 3 separate water vapor channels (6.5 µm, 7.0 µm, and 7.4 µm), the TPW can be partitioned into 3 vertical layers: High Layer PW, Mid Layer PW, and Low Layer PW components (below); on this particular day, the bulk of the TPW across southern California appeared to be in the middle layer, which is generally between 700 and 900 hPa (1-3 km, or 3000-10,000 feet).