Dean as a Cat IV Storm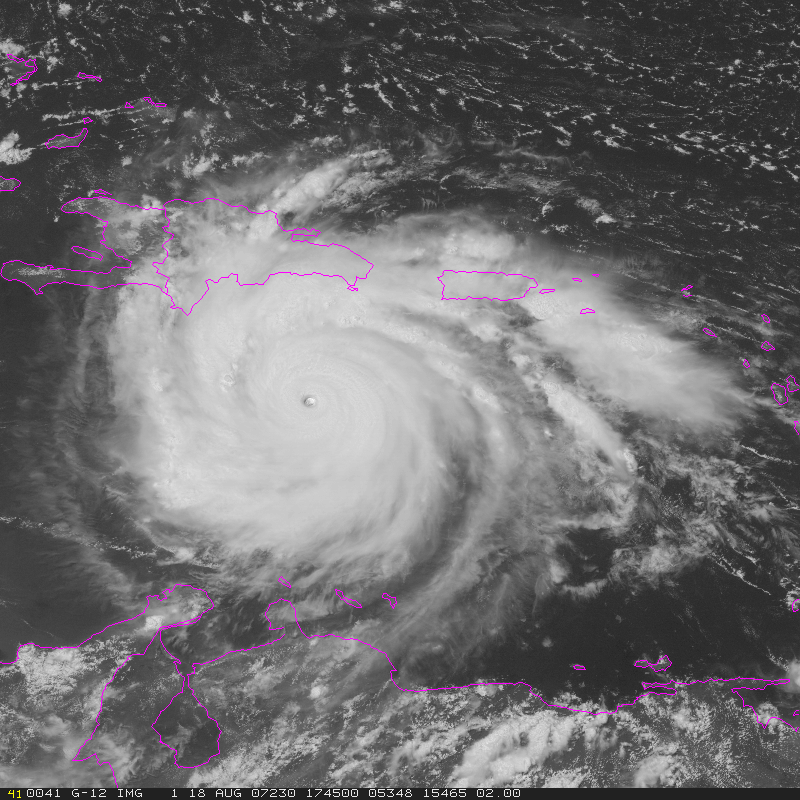 Hurricanes are classified by the Saffir-Simpson scale, which scale ranges from 1 to 5; the strongest storms are cat Vs. Dean intensified into a strong cat IV storm overnight, with a well-developed eye and excellent upper level outflow at all levels. The 1745 UTC GOES-12 visible image from 18 August (above; Animated GIF) continues to show bands of strong thunderstorms within the cirrus canopy of Dean.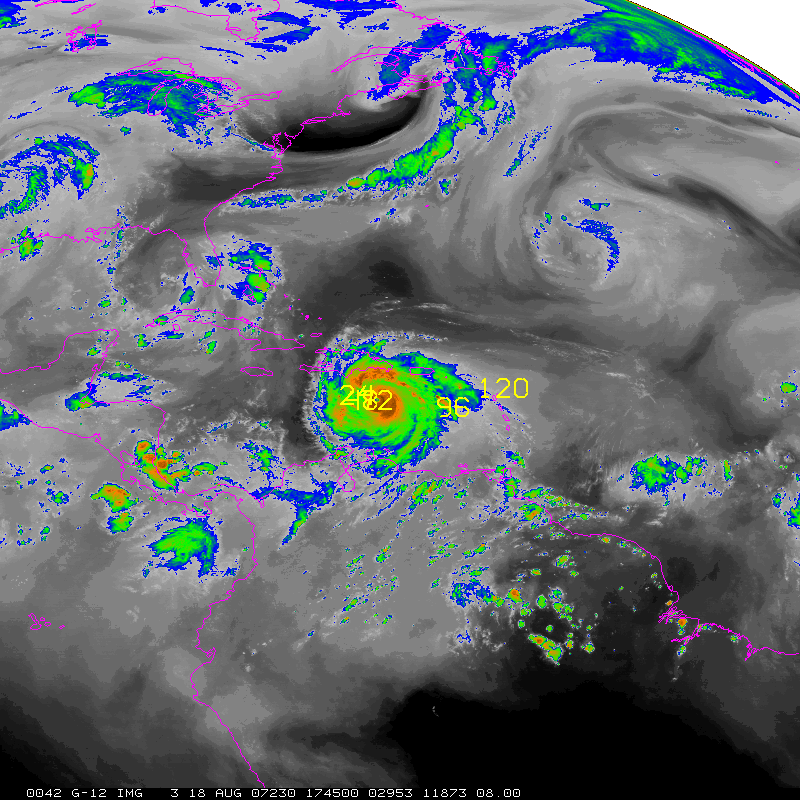 The color-enhanced GOES-12 water vapor imagery from 1745 UTC on 18 August (above) continues to show a lack of dry air in and around Dean. Wind shear values are forecast to remain low, and ocean water temperatures in the northwest Caribbean are high. Dean will likely remain a potent storm for at least the next 48-72 hours.
The yellow numbers on the water vapor imagery show the 120-hour, 96-hour, 72-hour, 48-hour and 24-hour forecast locations (all valid at at 1800 UTC 18 August). The 120-hour and 96-hour forecasts were made when Dean was a tropical depression and a minimal tropical storm, respectively. Forecasts made after the storm was well-organized were far more accurate. Dean is forecast to move over Jamaica on Sunday 19 August, and then make landfall very near Cancun. The 72-hour forecast from today places Dean on the north coast of Yucatan, moving into the Gulf of Mexico.