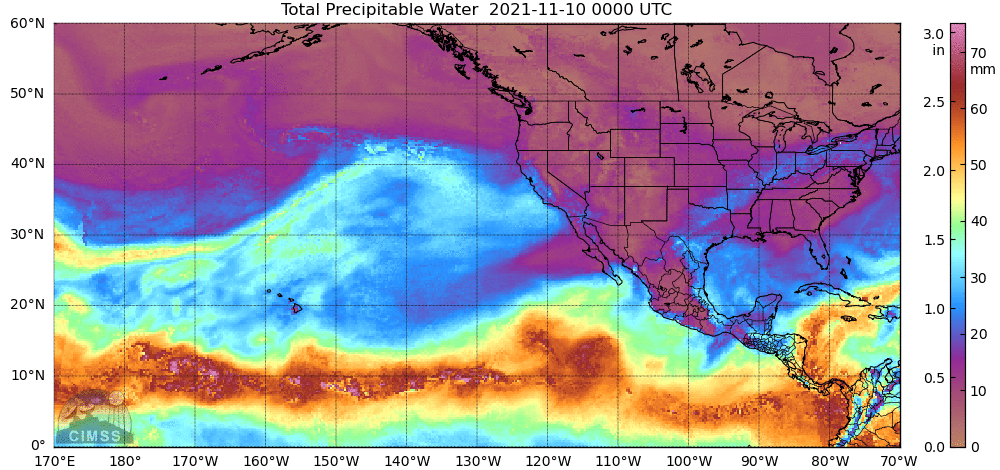 MIMIC Total Precipitable Water, shown above, shows a narrow ribbon of rich moisture stretching from north of Hawaii northeastward to the Pacific Northwest. Rainfall associated with this Atmospheric Rivr resulted in widespread flooding over Washington State (USA) and British Columbia (Canada). The system also generated very strong winds.
CMORPH estimates of rain, below, from Real Earth, show substantial 24-h rain amounts on 14-15 November, with peak values on 15 November of 75 mm in southern British Columbia. (This automated gauge along the Nooksack River at North Cedarville WA showed >4″ of rain (graph)) The 7-day accumulation ending at 2359 UTC on 15 November shows a few values in excess of 200 mm. CMORPH estimates suggest that heaviest rains were just north of the US-Canada border.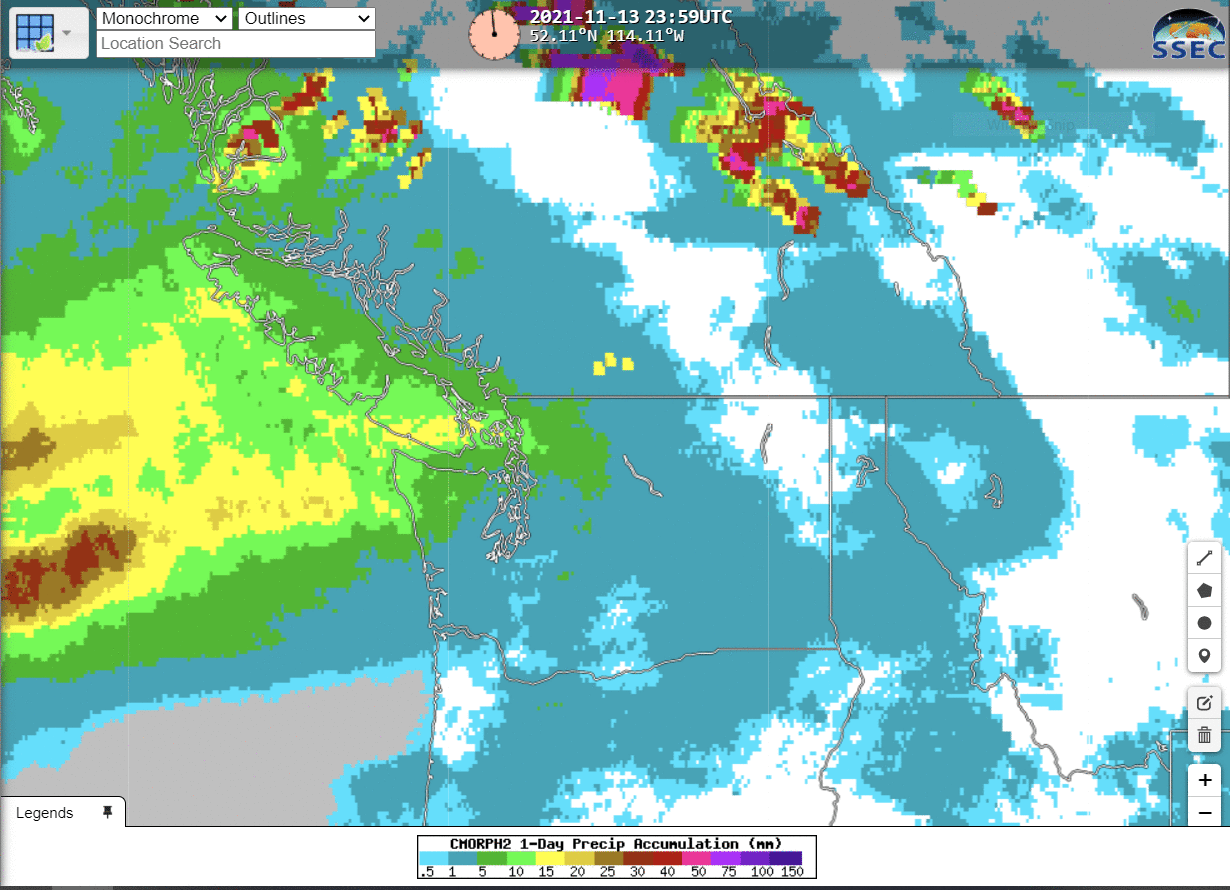 The excess rain's impact on Nooksack Falls, north of Washington's Mt Baker are shown below.
Satellite estimates of flooding are available at this website. For example, the image below (from this direct RealEarth link) shows flood extent over northwestern Washington (note the US-Canada border in the image) on 16 November 2021.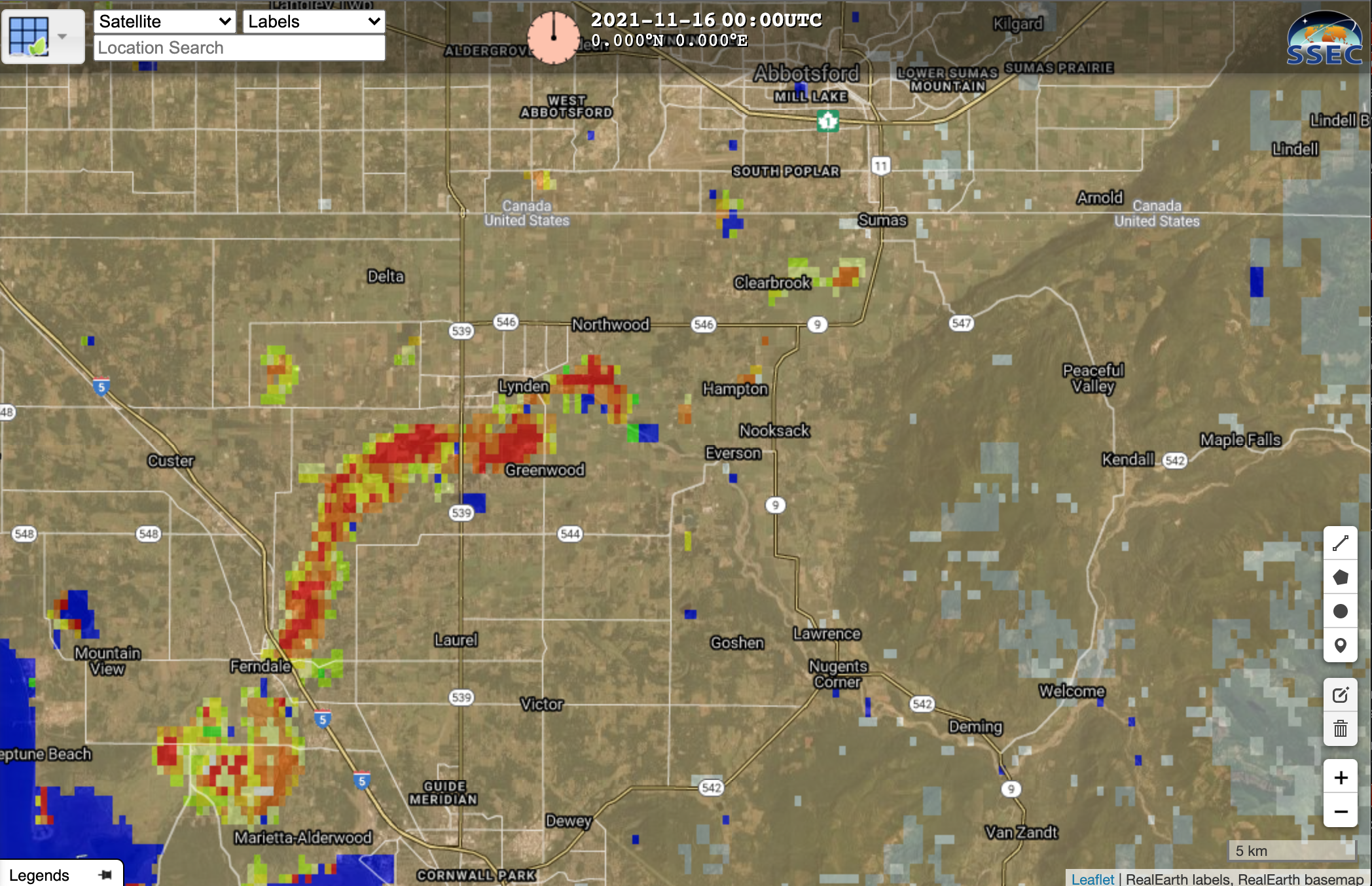 ---
News videos of the impact of the flooding on the Sumas Prairie near Abbottsford are here, here, here and here. Click here for video footage from near Sumas, WA. Other Washington imagery is here. This storm was well-forecast, as noted here.
Measured streamflow on the Nooksack River reached historic or near-historic volumes, as shown in these streamflow plots at North Cedarville (graph), Everson (graph) and Ferndale (graph) (all from this site).
NOAA-20 true-color imagery, below, from 31 October and 16 November, taken from the VIIRS Today website, show silt from this flood event.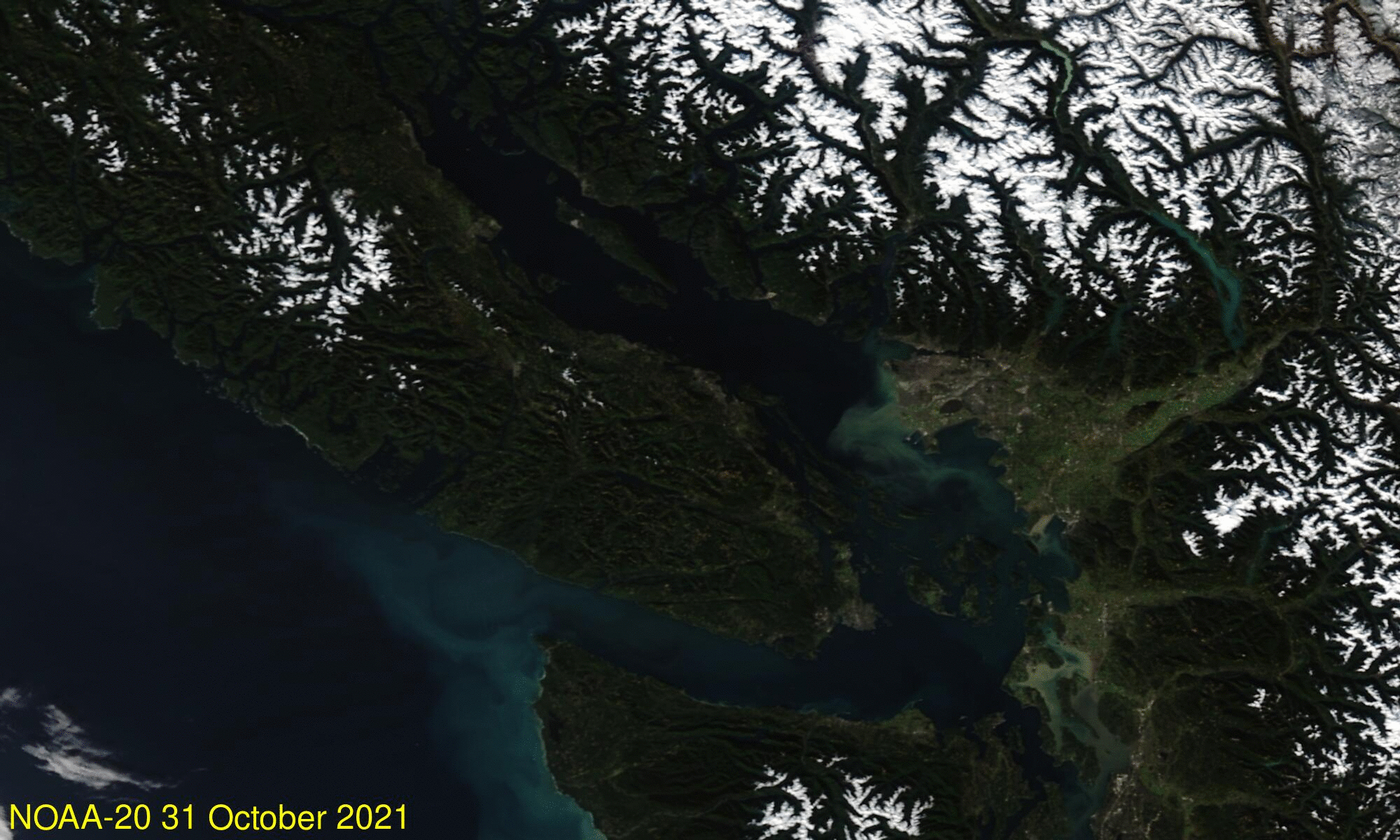 ---
The difference between the 16 November and 17 November Joint ABI/VIIRS Flood Extent product is shown below. The extensive flooding on the Sumas Prairie near Abbotsford in Canada is apparent.