Hotels
Room blocks will be available with an online code or by calling the hotel. Renting a vehicle is strongly discouraged because parking on campus is very scarce! Most downtown hotels provides free shuttle service for the airport, campus and anywhere downtown; the only exception is the Lowell Center, which is part of the UW-Extension Service. Please contact your hotel's front desk or concierge to make arrangements for shuttles or taxis. When you arrive at the airport, there are billboards, both on the gate level and by the baggage claim, with hotel information and a courtesy phone to summon the shuttle.
Best Western InnTowner
Best Western PLUS InnTowner Madison recently completed a multi - million dollar renovation of its 176 guest rooms with new pillowtop mattress bedding, 42' flat screen TV's, iHome clock radios, and new furniture. Room block of 15. A hot breakfast buffet is included! Indoor pool and fitness facility available. Located in the heart of Madison in a quiet neighborhood, the Best Western PLUS InnTowner Madison provides for easy access to downtown Madison and the airport with a free shuttle. Please contact hotel's front desk to make arrangements for shuttles or taxis.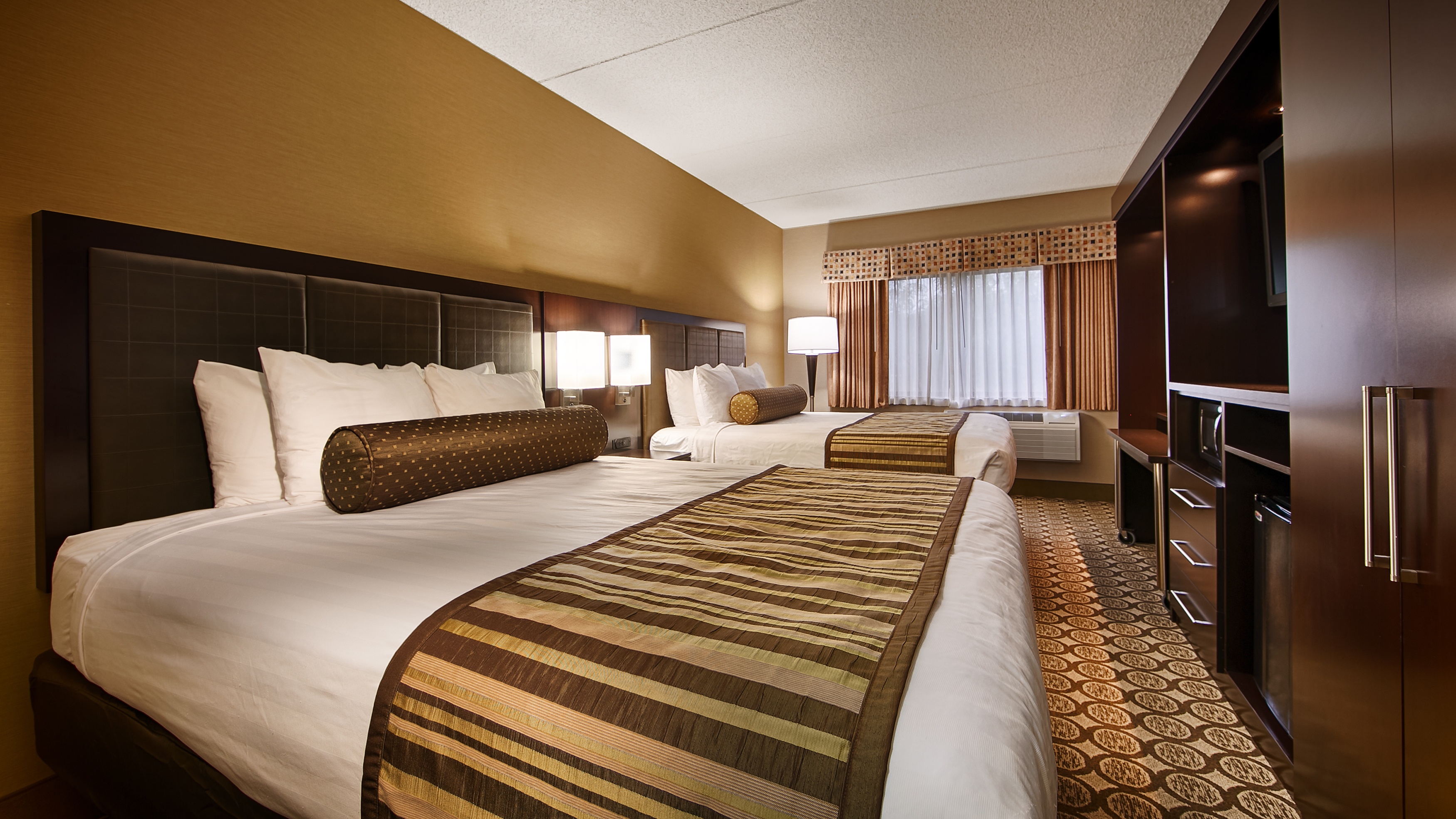 Group Name:

At InnTowner, go to the Group Reservations button,
then put in dates and CORP for group code

Rate and room types:

$122/night (Federal rate) for single king or 2 double beds

Check-in availability:
Check-out availability:
Booking Deadline:
Hotel Address:

2424 University Avenue
Madison, Wisconsin 
53726
608.233.8778
The Lowell Center
Just 1 block east of the Pyle Center and close to State Street, The Lowell Center is also part of the UW-Extension Service. Complimentary wireless Internet access, an indoor pool and exercise area, and hot breakfast buffet are included. There are 30 rooms in this block, and there is some weekend availability. Parking fee is $10/day and should be requested as soon as possible as spaces are limited. Reservations can be made using the link below or by phone.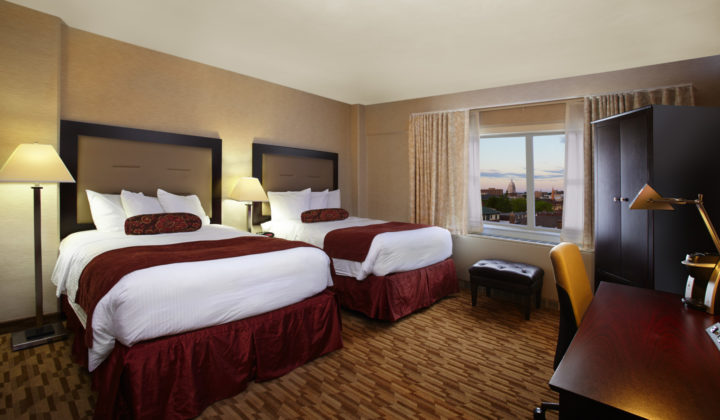 Group Name:
Rate and room types:

$115/night (University rate) for king, queen, or 2 double beds

Check-in availability:
Check-out availability:
Booking Deadline:
Hotel Address:

610 Langdon Street
Madison, Wisconsin
53706
608.256.2621 or
866.391.1753 (toll-free)