CoRP Symposium History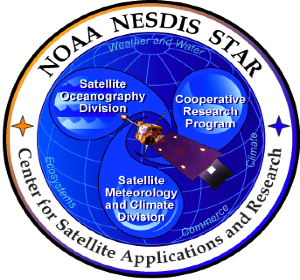 The CoRP Science Symposium utilizes significatnt STAR, NOAA and University efforts to further remote sensing research and applications. The Symposium targets multidisciplinary research with a focus on early-career scientists and is part of a larger strategy to promote federal and academic partnerships.
The purpose of this two-day workshop is to highlight research and application development within NESDIS and its Cooperative Institutes.
The main audience is comprised of students (graduate and undergraduate) and early career scientists.
The Sympoisum is supported by the NOAA NESDIS Cooperative Institutes: CICS-MD, CICS-NC, CIRA, and CIMSS; and the Cooperative Science Center, CREST.
2004 : Measuring and Modeling Aerosols, hosted by UMBC
2005 : Validation and Calibration, hosted by CIMSS
2006 : NPOESS, GOES-R and Beyond: New Observations and Applications to Benefit Society, hosted by CIRA
2007 : The Role of Satellite Measurements in Observing and Predicting Climate Variability and Change, hosted by CICS-MD
2008 : Satellite Data and Model Fusion, hosted by CIOSS
2009 : Extracting the Maximum Information from Remote Sensing Observations, hosted by CREST
2010 : Satellite Applications to Mesoscale Meteorology and Oceanography, hosted by CIRA
2011 : Using Satellite Observations and Models to Understand and Communicate Information on Climate Variability and Change, hosted by CICS-NC
2012 : Postponed to 23-24 July 2013
2013 : Toward a Weather-Ready Nation and Resilient Coastal Communities, hosted by CIMSS
2014 : Hosted by CREST
2015 : Hosted by CICS-MD
2016 : Connecting Observations across Systems, hosted by CIRA
2017: Held in conjunction with the NOAA Satellite Conference, hosted by CREST
2018: Moving NOAA Sciences into Decisions for Societal Benefit, hosted by CIMSS.
The remaining schedule is tentative.