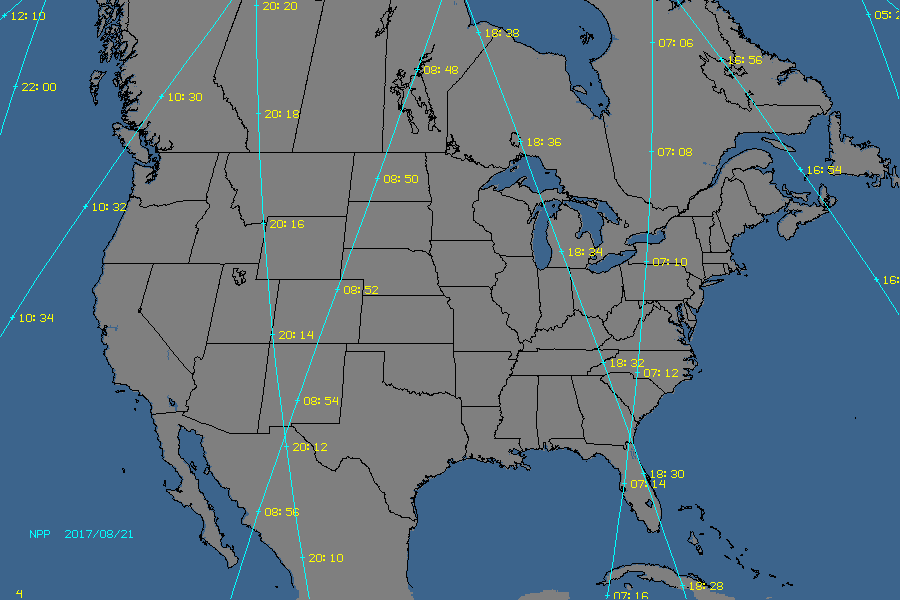 The paths that Polar Orbiting satellites take around the Earth are predictable, and the prediction for next Monday, 21 August 2017 is shown above (image courtesy Rick Kohrs, SSEC). Note that Suomi NPP has an ascending orbit passing over the eastern part of the USA, from Florida to Michigan, at predicted times of 1830-1834 UTC on 21 August 2017. At 1832 UTC, Suomi NPP should be over the Great Smoky Mountains.
At the same time, the shadow of totality will be over eastern Tennessee as well, as shown below (from this site). Thus, Suomi NPP will be well-positioned to observe a snapshot (with excellent spatial resolution) of the umbral shadow of this eclipse, to complement the excellent temporal resolution of GOES-16.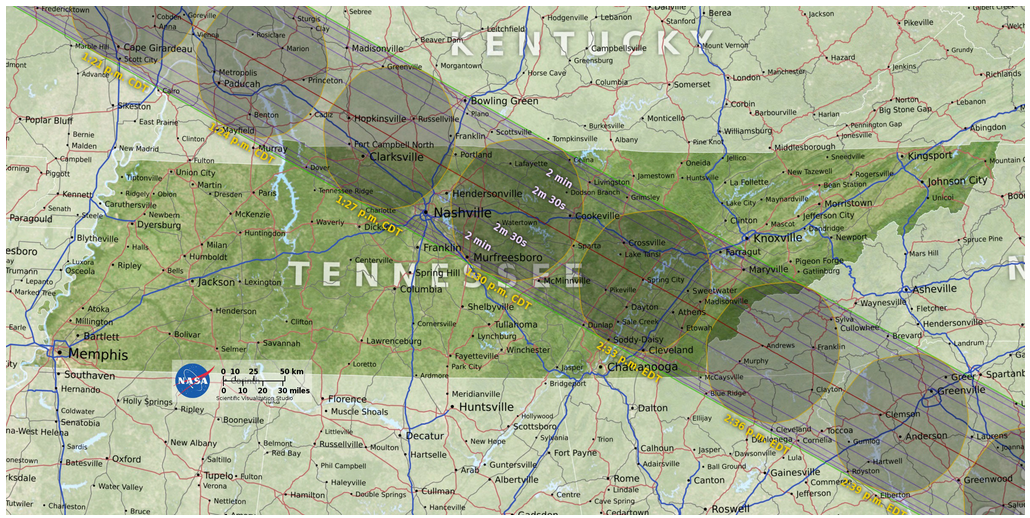 Note: GOES-16 also observed the shadow of the 26 February 2017 solar eclipse in the Southern Hemisphere. In addition, the Advanced Himawari Imager (AHI) on Himawari-8 viewed the shadow of the Eclipse in the western Pacific Ocean on 9 March 2016 (Click here for an mp4 animation of all 16 AHI Channels).