NOAA-20 (and Suomi-NPP) views of Super Typhoon Mawar from the Guam Direct Broadcast antenna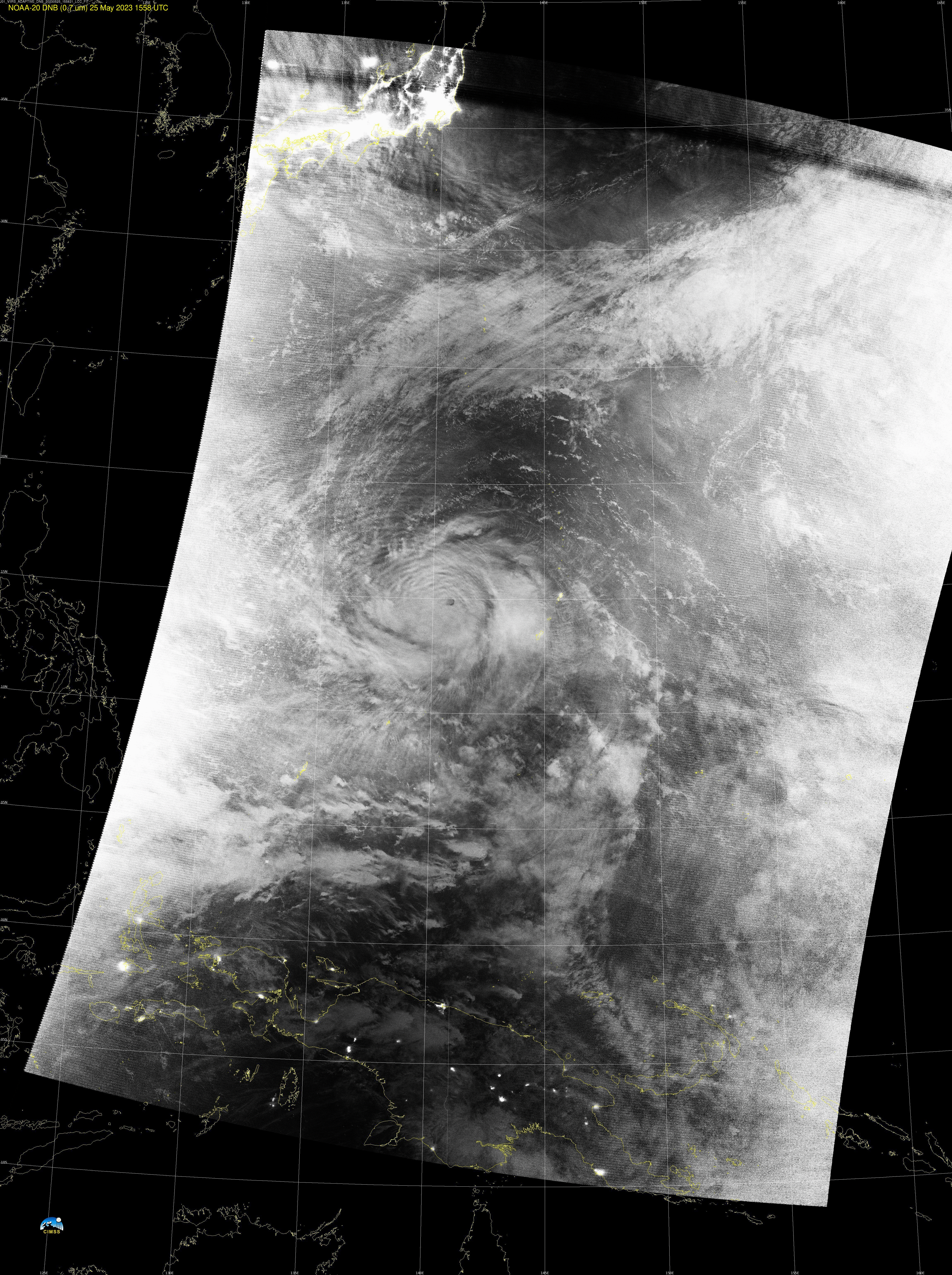 Direct Broadcast data from the antenna on Guam (processed with CSPP data) at 1558 UTC on 25 May show the structure of a very strong typhoon. Mawar at 1800 UTC was a Super Typhoon with sustained winds of 155 knots. (Blog Post). The toggle above shows I05 (11.45 µm) and Day Night Band visible (0.70 µm) imagery. There are (again) indications of mesospheric gravity waves in the Day Night Band imagery (i.e., concentric light/dark bands surrounding the storm, especially west and north of the storm). The 11.45 infrared imagery shows a very warm eye. In both images, the symmetric nature of the storm is apparent, and strong convection in the outer bands.
At 1650 UTC, Suomi NPP provided I05 and Day Night Band data, shown below. The Mesospheric Gravity Waves are perhaps more noteable in the Suomi NPP Day Night imagery.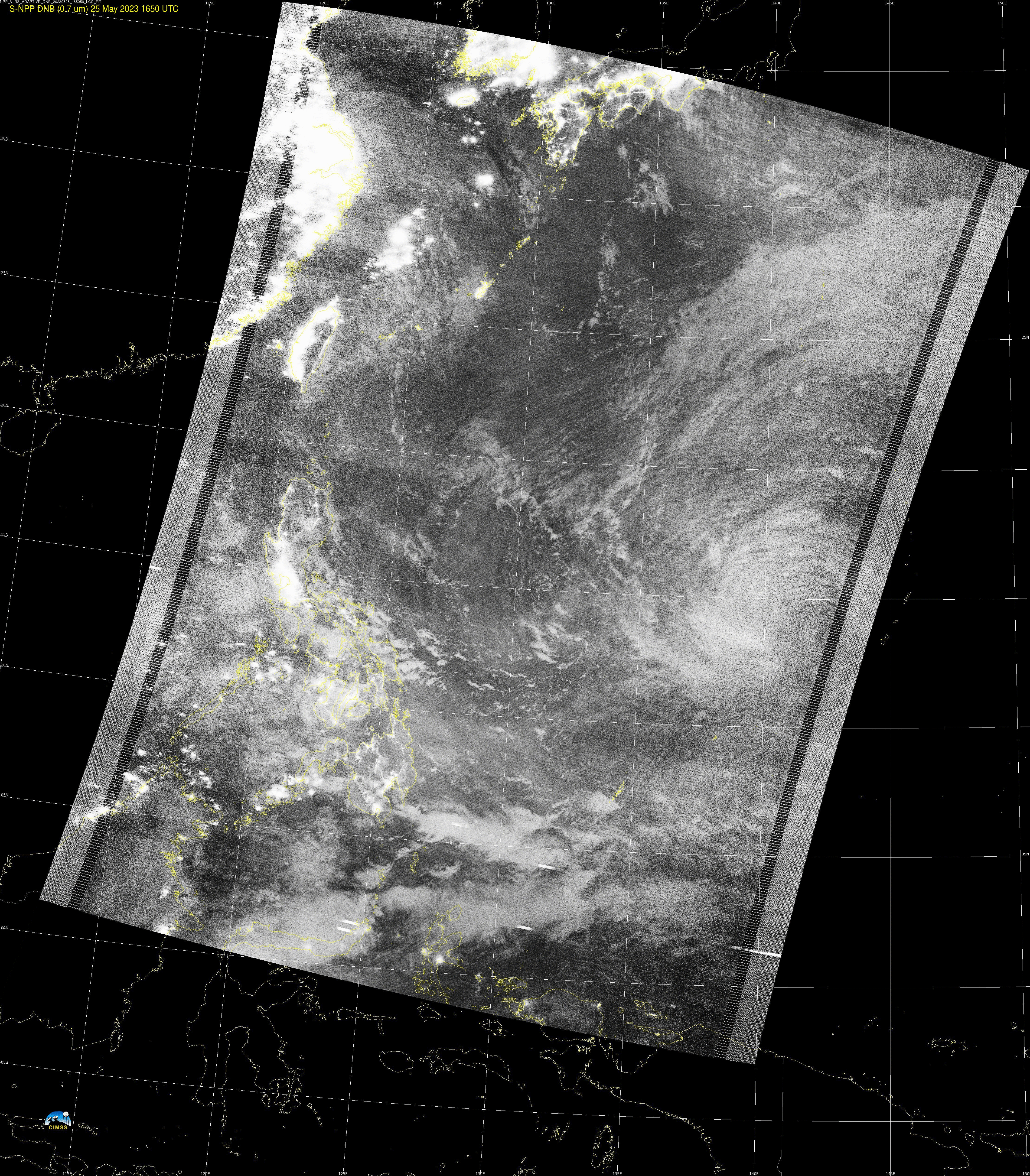 Thanks to Douglas Schumacher, SSEC/CIMSS, for the imagery!