Monthly Averages of GOES-17 Band 13 Brightness Temperatures for 2021
Access to SSEC's Data Center allows for some serious "data crunching" with the full record of GOES-17 ABI data. In Figure 1 below, GOES-17 Band 13 Full Disk brightness temperatures have been averaged for each month in 2021. These fields of averaged brightness temperature are useful for assisting forecasters in knowing what can be expected from satellite retrievals on monthly timescales, especially in remote Pacific regions where forecasters are heavily reliant on satellite data.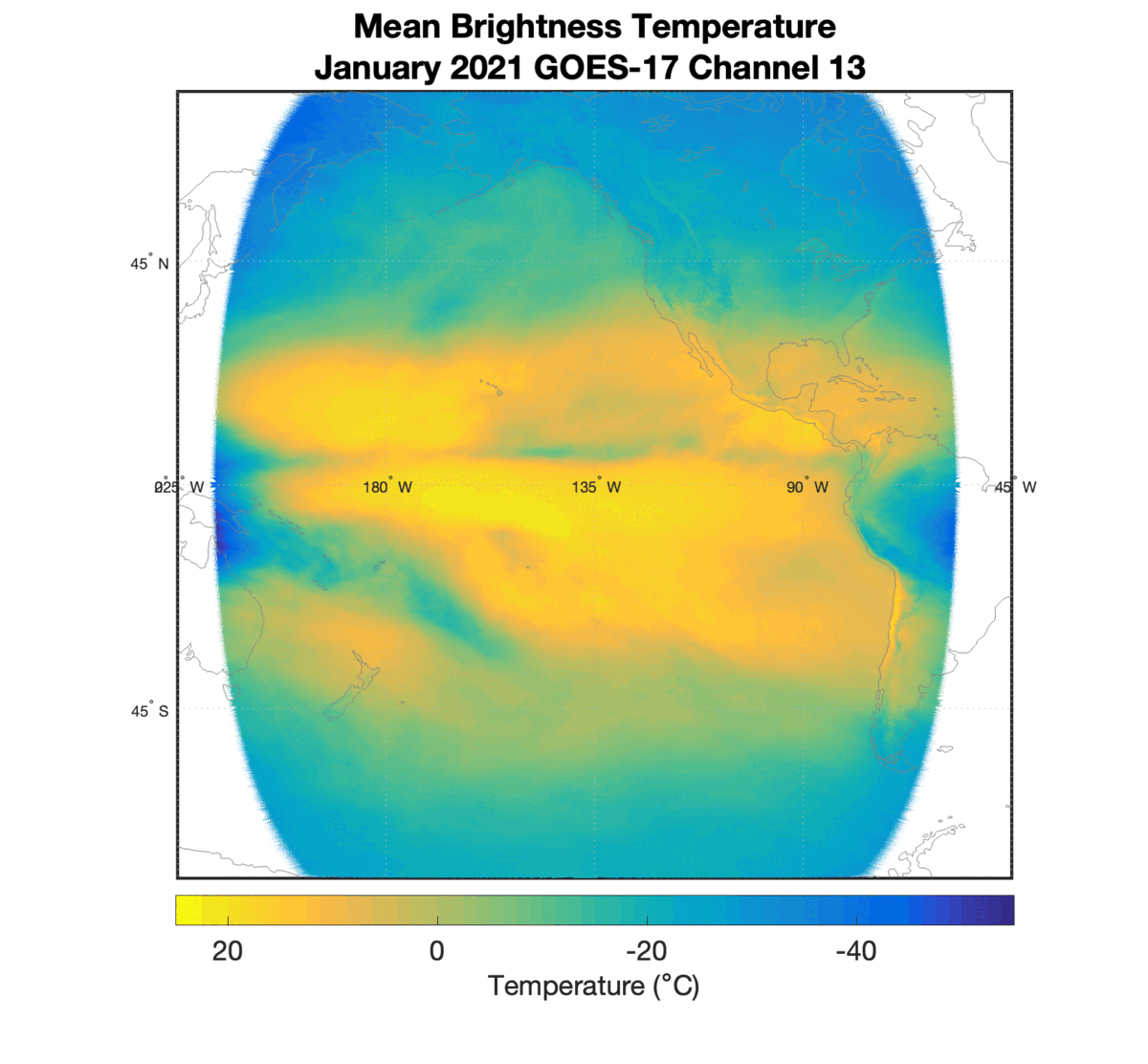 2021 was a typical La Nina year, which is associated with dry weather in the Southwest United States. A strong surface heat signal can be seen in that region from April – September.
May – October experiences cooler temperatures in the East Pacific near Mexico and Central America. This may be associated with the 2021 Pacific Hurricane season.
Figure 2 is the same animation for tropical latitudes only. In all months, the ITCZ band is visible. It can be recognized as a band of cooler brightness temperatures (green-teal color) that sits slightly north of the equator. If you look closely, the ITCZ seems to undergo a slight northward migration as the year progresses. This northward shift is more noticeable in the transitions from April to May and from September to October.