Partial Solar Eclipse from Geostationary Orbit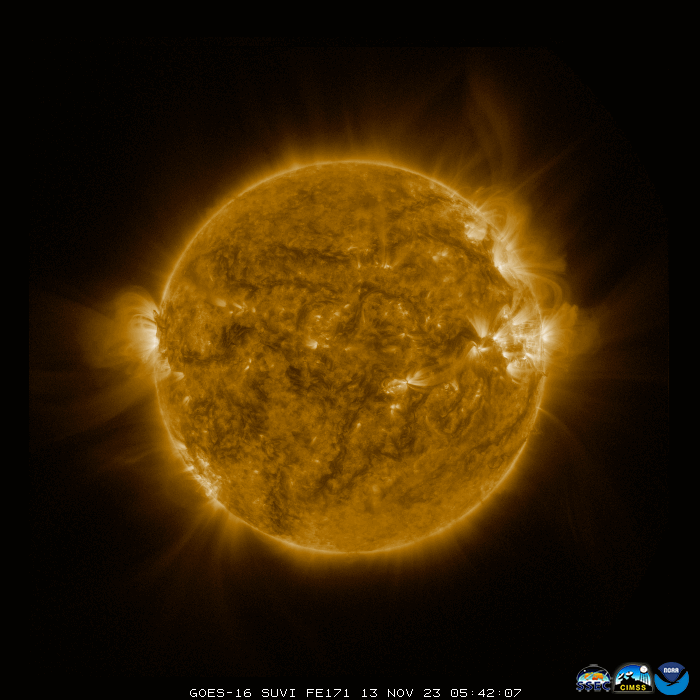 The Solar Ultraviolet Imager (SUVI) on GOES East captured a partial solar eclipse during the new moon on November 13th. But the moon's shadow didn't reach Earth. Why's that?
Solar eclipses are only possible when the new moon occurs near the nodes of the lunar orbit, which is where the moon's path intersects with the Sun-Earth ecliptic plane. This alignment makes it possible for the moon's shadow to reach Earth's surface and cause an eclipse.
Lunar nodes only align with the Sun-Earth line twice a year. The time on either side of that alignment is often called an "eclipse season."
Turns out geosynchronous satellites, which orbit Earth 22 thousand miles above the equator (several Earth diameters high) can pass through the lunar shadow during an eclipse season without the moon's shadow reaching Earth, essentially meaning satellites have longer eclipse seasons than Earth.
Monday November 13 marked one lunar cycle since the October annular eclipse on Earth, so SUVI was within an extended satellite eclipse season and able to track the moon transiting the Sun from geostationary orbit.