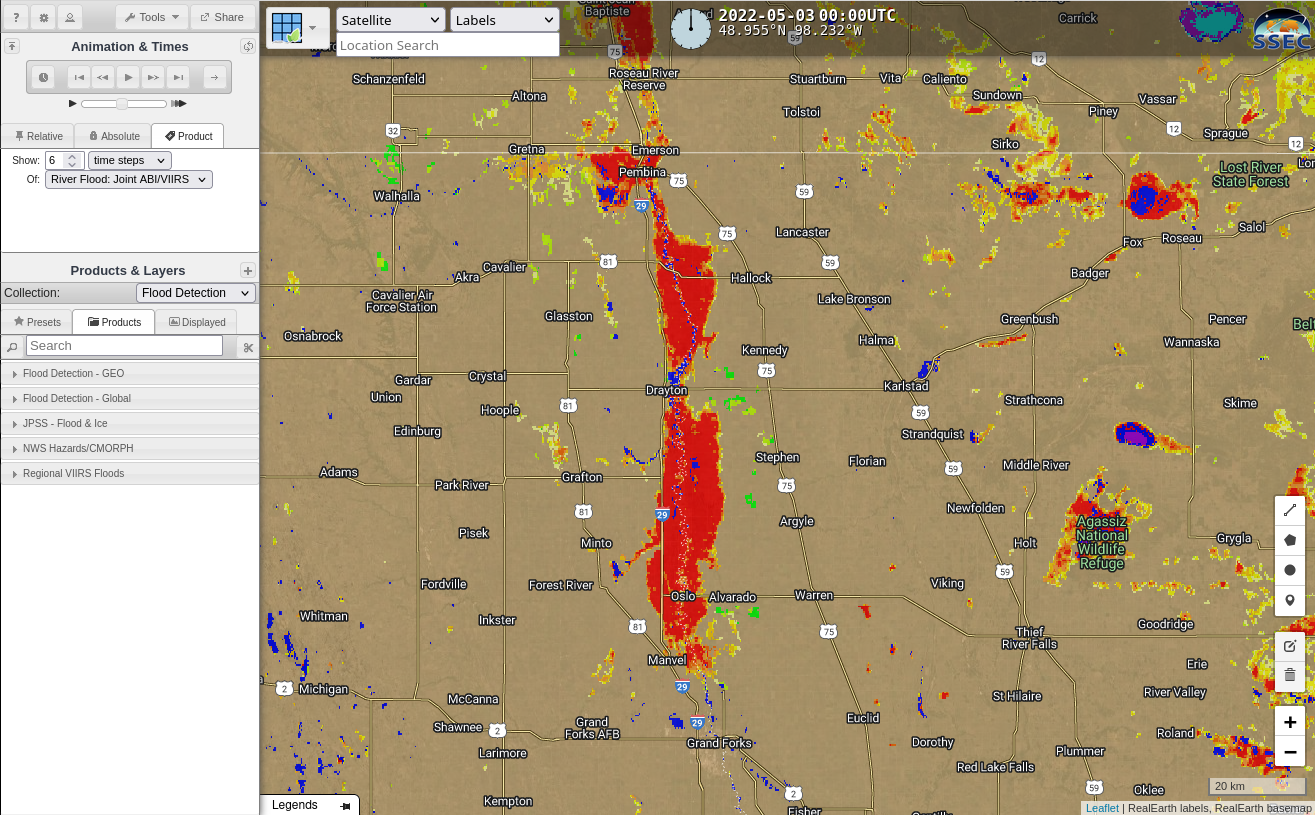 Flooding has been detected by satellite along the Red River of the North for more than a week (see this blog post from late April). The image above shows the Flood Estimates (from this website). The image below (courtesy William Straka, CIMSS) shows a high-resolution downscaled Flood-water depth map derived from VIIRS imagery only.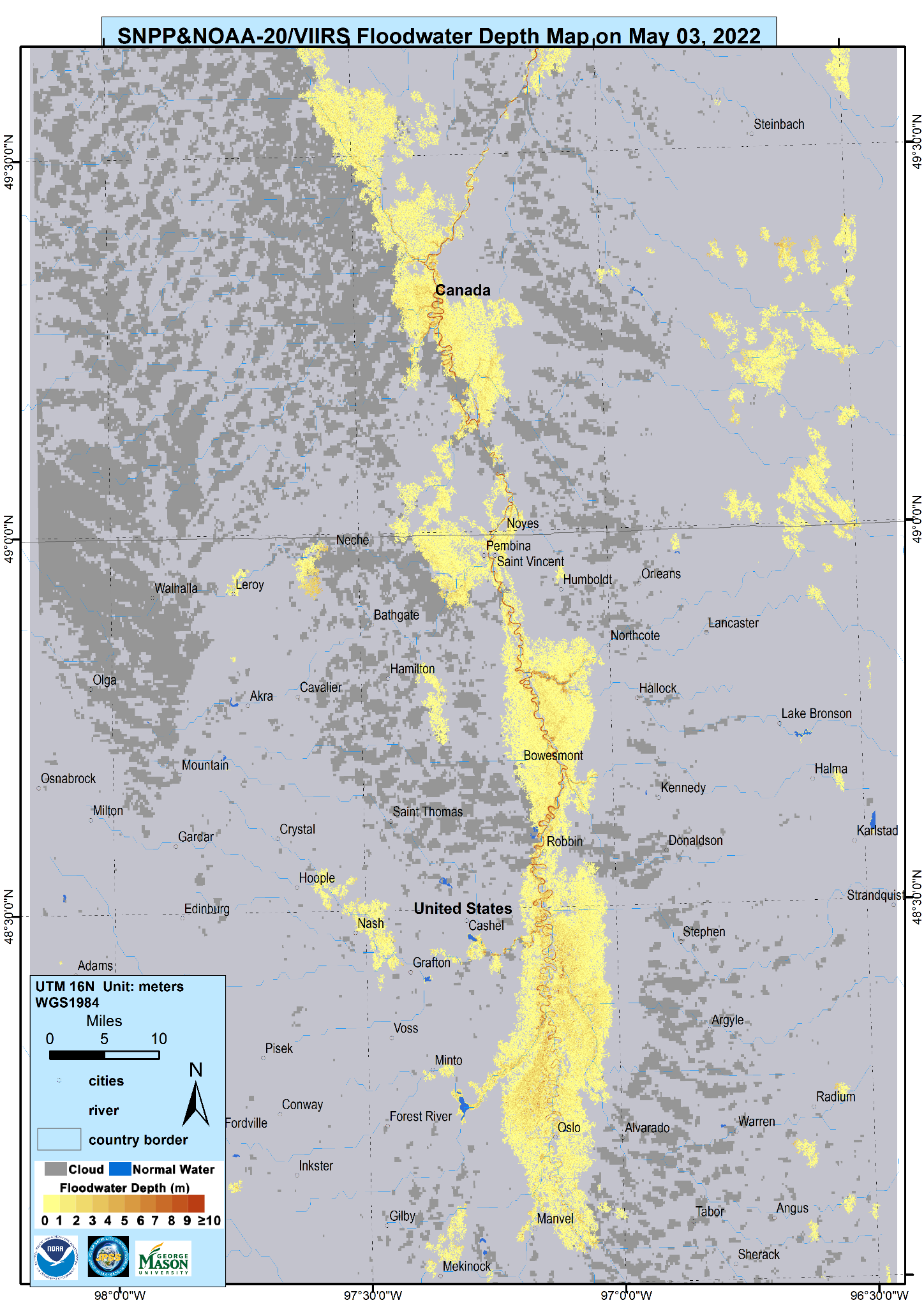 ---
An interesting aspect of this flooded land is that it affecting the boundary layer of the atmosphere, as shown below. Band 2 imagery (0.64 µm) shows lake breeze clouds developing around the lake; the Band 3 imagery (0.87 µm), farther below, better articulates the location of the land/water boundary. Dryer air moving in later in the day leads to dissipation of the clouds.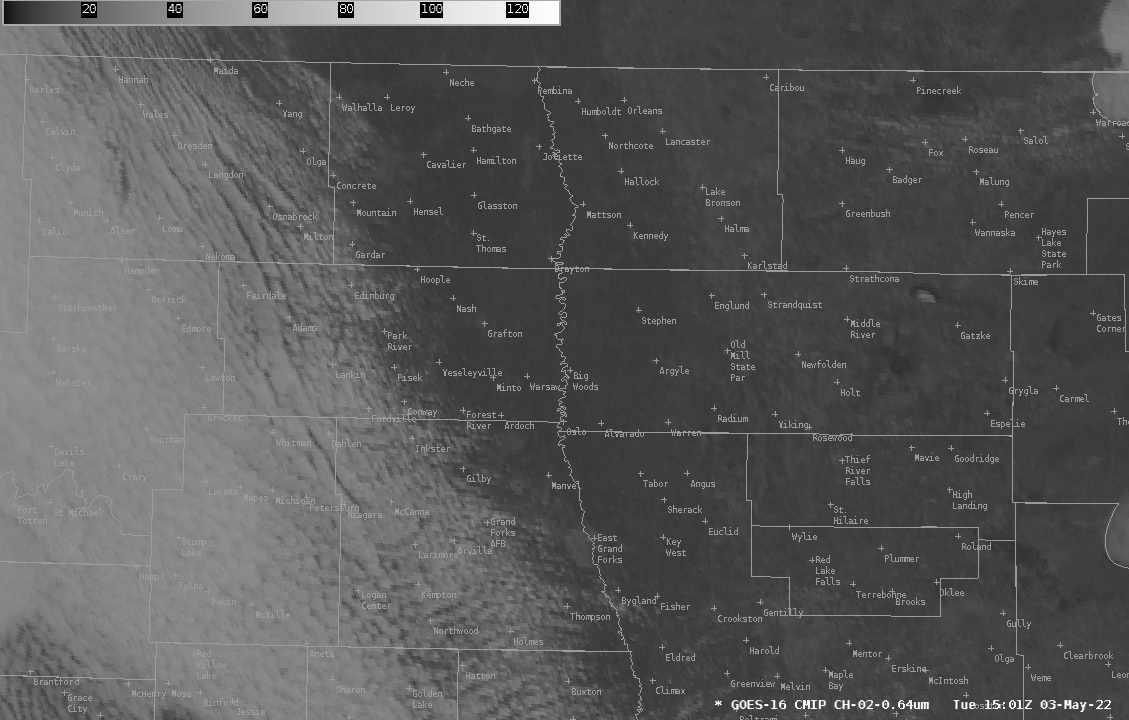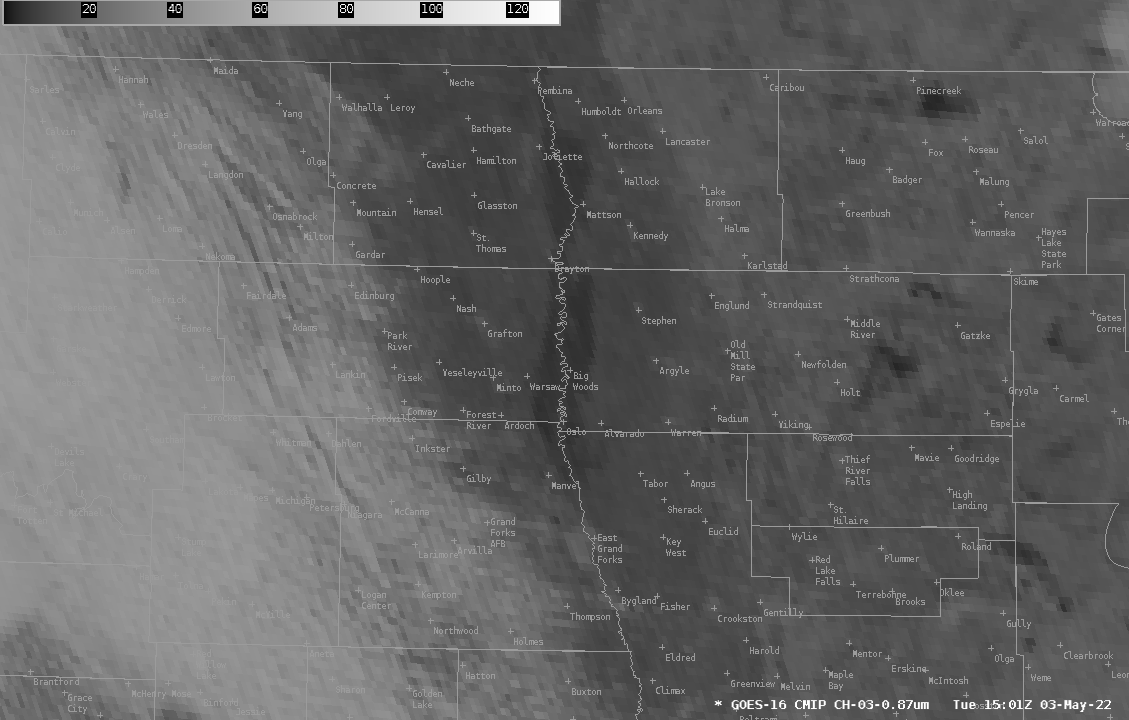 ---
NOAA-20 overflew this region at around 1800 UTC on 3 May 2022. The toggle below (using imagery taken from the CIMSS Direct Broadcast site for NOAA-20 located here), shows VIIRS Bands I01 through I04 (0.64 µm, 0.86 µm, 1.61 µm and 3.74 µm) at that time. The lake-breeze clouds are very apparent, and the cold waters of the lake are also obvious in the I04 imagery.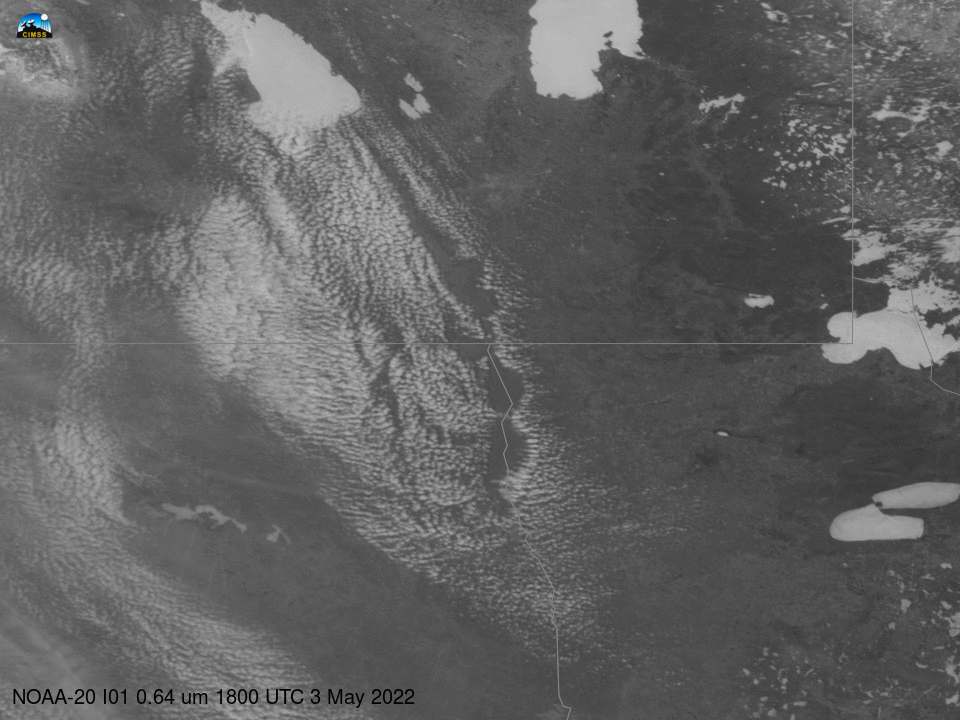 ---
Thanks to Carl Jones, WFO FGF, for drawing attention to the lake breezes!