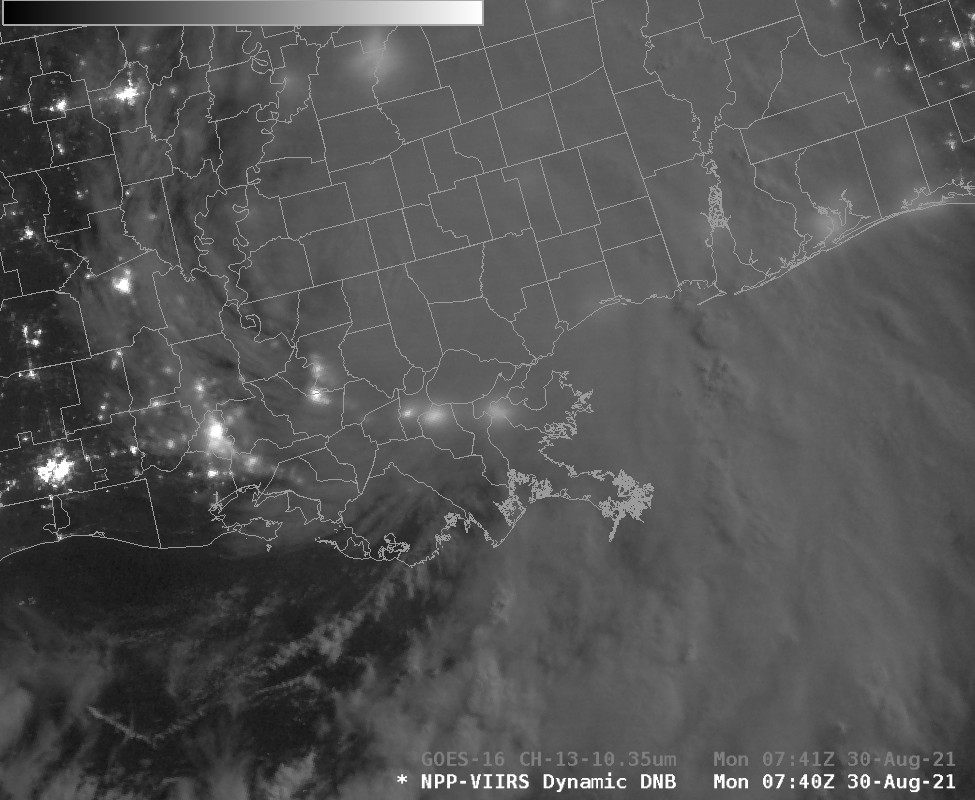 Day Night Band imagery from the VIIRS (Visible Infrared Imaging Radio-Spectrometer) instrument on Suomi NPP and NOAA-20 allows satellite-borne estimates of power outages after strong storms. The imagery from Suomi NPP (0740 UTC) and NOAA-20 (0830 UTC) (orbital paths can be viewed here) shows a sharp reduction in the amount of light normally present over southeast Louisiana. This is especially true around the city of Houma, in eastern Terrebonne Parish. Lafourche Parish also looks devoid of man-made light sources.
Of course, interpretation of this signal will always be complicated by thick clouds and rainfall, two things that ably attenuate man-made light as it moves up towards the satellite. GOES-16 10.3 Clean Window imagery for the same times as above, below, shows that much of the high cloudiness with the storm had moved north of metropolitan New Orleans by the times of the images above. New Orleans International Airport (KMSY) reported no rain after 0600 UTC (although ceilings remained low: between 500 and 800 feet); clouds were likely thick.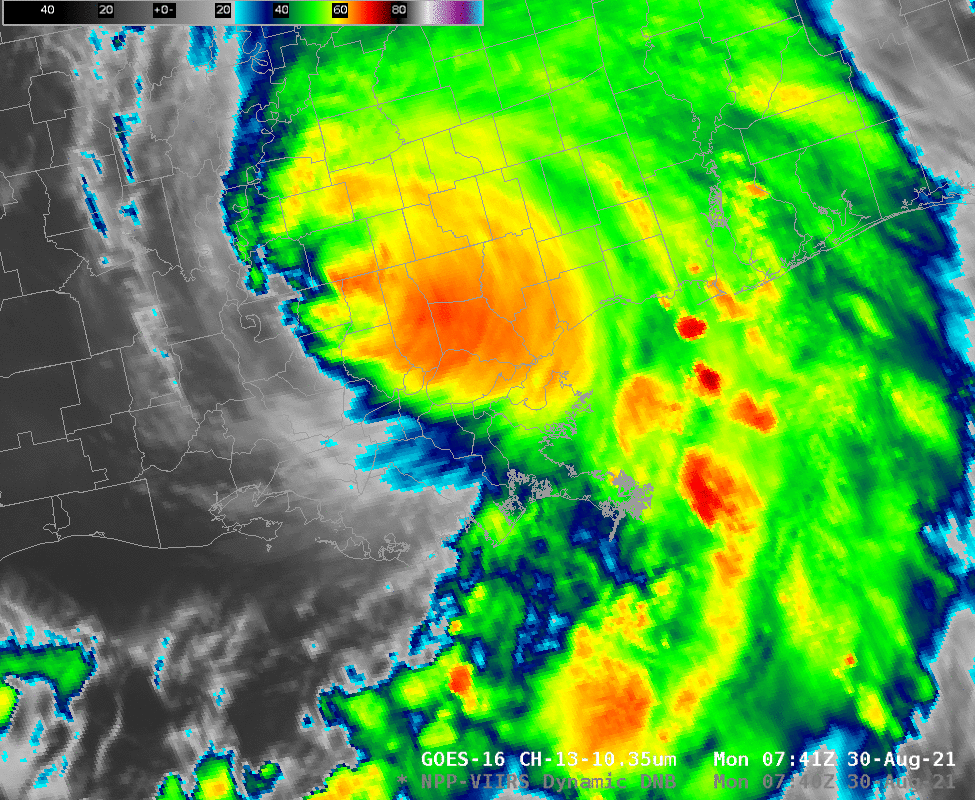 What does southeast Louisiana typically look like? The image below, from 28 August (clipped from the VIIRS Today site), shows the Gulf Coast region from Houston TX (bright feature near the left edge) to Mobile and Pensacola on the right.